Winter in the northern hemisphere is one of the best times to visit Central America, and it's not only to avoid the cold back home. With some appropriately sun-drenched pictures, here's why you should visit Central America in winter.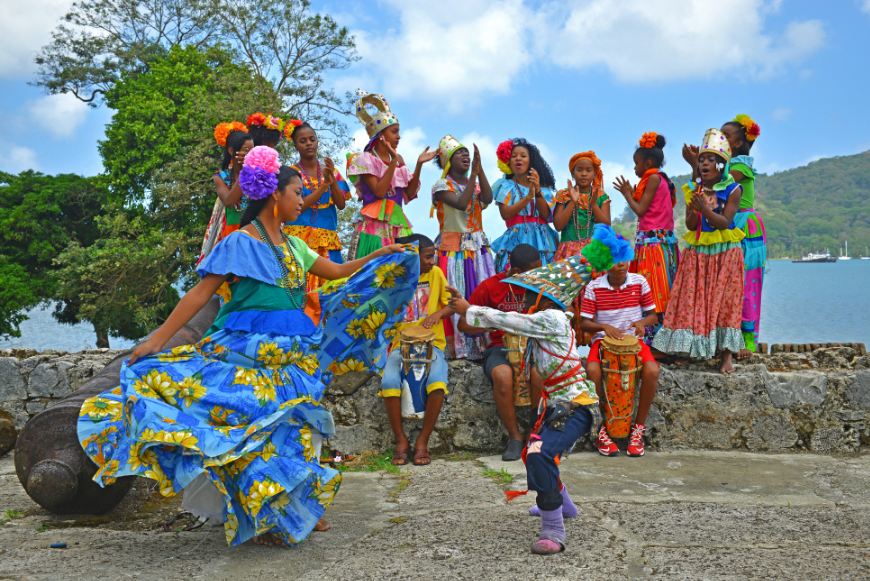 Treat yourself to a vibrant getaway during the holiday season when you enjoy Central America's wintertime sunshine.
Is it just us, or when the weather in the Northern Hemisphere starts to become cold and wet, do you also daydream increasingly frequently about white-sand beaches and tropical breezes?
Vacations are wonderful any time of year, but there is something especially dreamy about escaping the winter chill for warmer climes. For us in North America, a jaunt down south for a winter vacation in Central America is the perfect antidote to dreary winter days. Not convinced that a few extra degrees Fahrenheit is reason enough to visit Central America in Winter? Here's a few more!
Winter is dry season in Central America.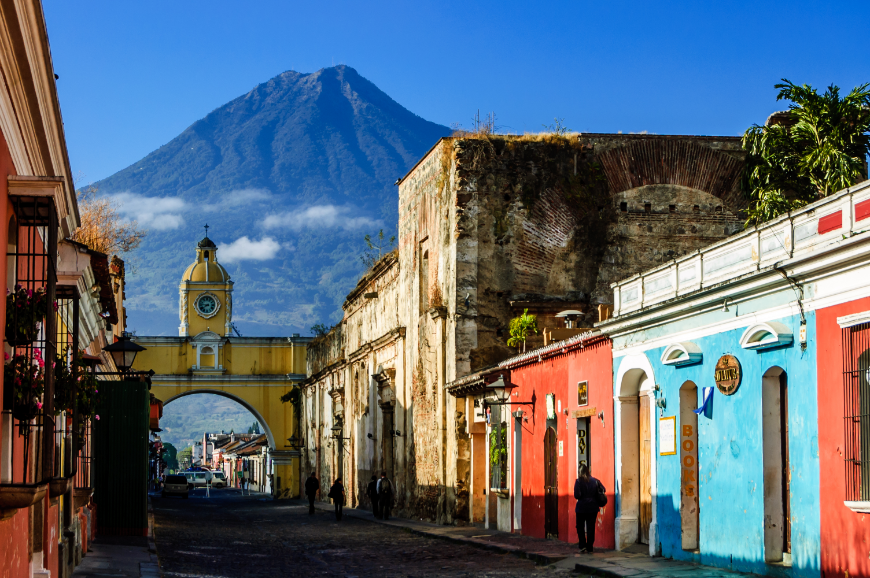 Spying this volcano through an archway in Antigua, Guatemala is most picturesque on a sunny day.
Central America has two main seasons: wet and dry. Between November and May, the summer rains cease and the temperatures remain deliciously warm. The coastal areas enjoy the warmest temperatures and, while many mountain regions can get cold at night, overall temperatures in the high 70s and 80s are typical in winter in Central America.
A little winter beach time.
A warm beach in Ambergris Caye, Belize never goes out of style, but it's an especially welcome treat during North America and Europe's frigid winter months!
When you've chosen to vacation in winter, you'll likely want to swap your winter coats for swimwear and indulge in some relaxed beach time. Central America has two distinct coastlines and you can often visit both on one vacation! Travel to countries like Guatemala, Costa Rica, and Panama and enjoy some winter beach time on both the Caribbean and Pacific Coasts. And, because its dry season, your beach days won't be ruined by grey skies! Here's our guide to some of the best beaches in Central America.
Nature at its best.
One of the top things to do in Central America is to go on a jungle adventure. After the long summer rains, there is no better time to see the forests in full foliage than between November and February. As well as looking vibrant and green, you'll be able to explore much more without the threat of rain overhead. The dry, winter season in Central America is definitely best for adventure! Check out our guide to the rainforests of Central America here.
Underwater adventures in Central America.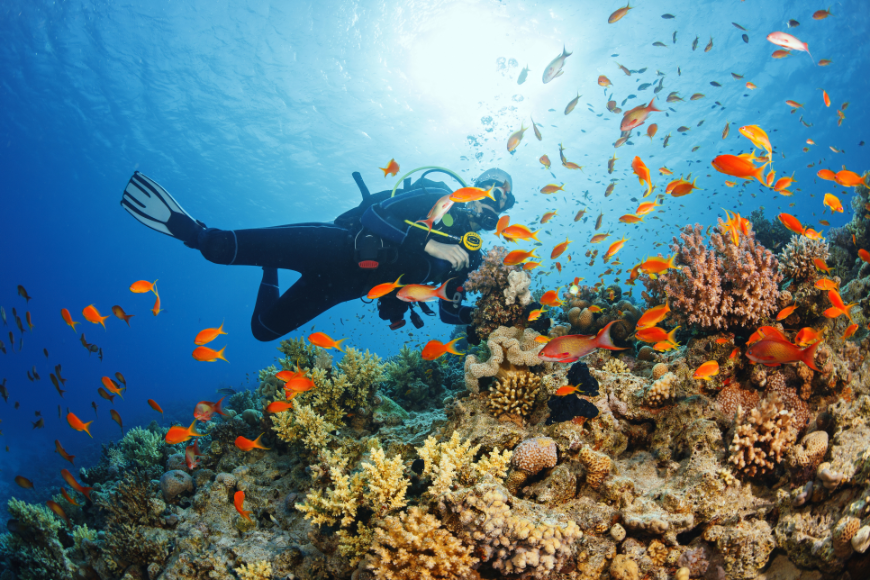 If you can drag yourself away from the tropical weather on land, you can see some amazing things below the crystal clear, warm waters.
With its two coastlines, there are plenty of underwater adventures up for grabs in Central America and, in places like Belize, diving is a top travel activity. With less rain and winds during the winter months, snorkelers and divers can enjoy greater visibility under water. Belize has some of the best diving in the entire region; here are some of the best dive sites in the Caribbean Sea.
Winter is high season in Central America.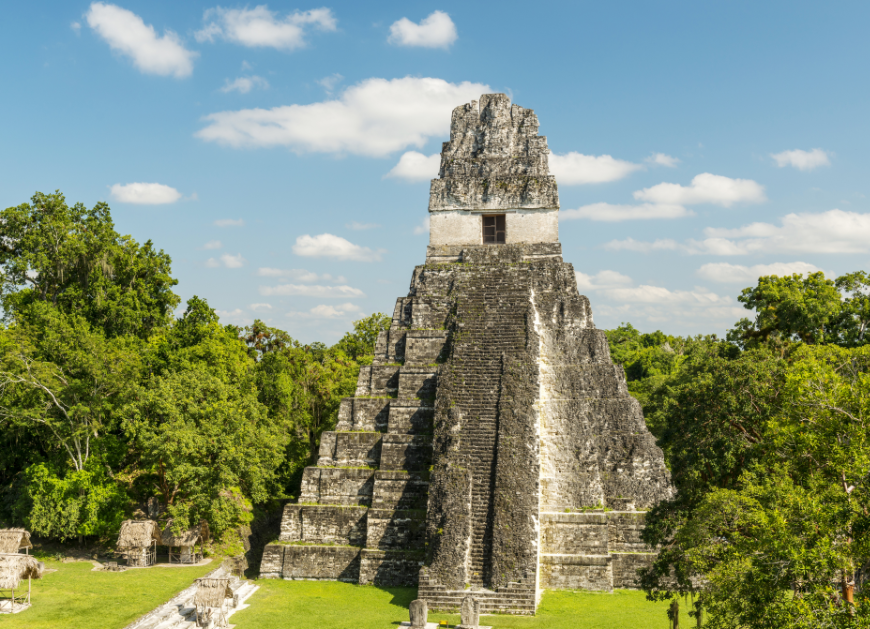 The Jaguar Temple in Guatemala's Tikal National Park is best explored on a sunny day.
While there are many virtues to traveling off-season anywhere in the world — think lower prices and smaller crowds — there is no denying that there is more to do in the high season when everything is open for business. Winter is high season in Central America and all hotels, restaurants, and travel agents are geared up to show you everything their country has to offer. Trips and activities are more frequent and less likely to be called off for bad weather at this time.
The holiday season in Central America.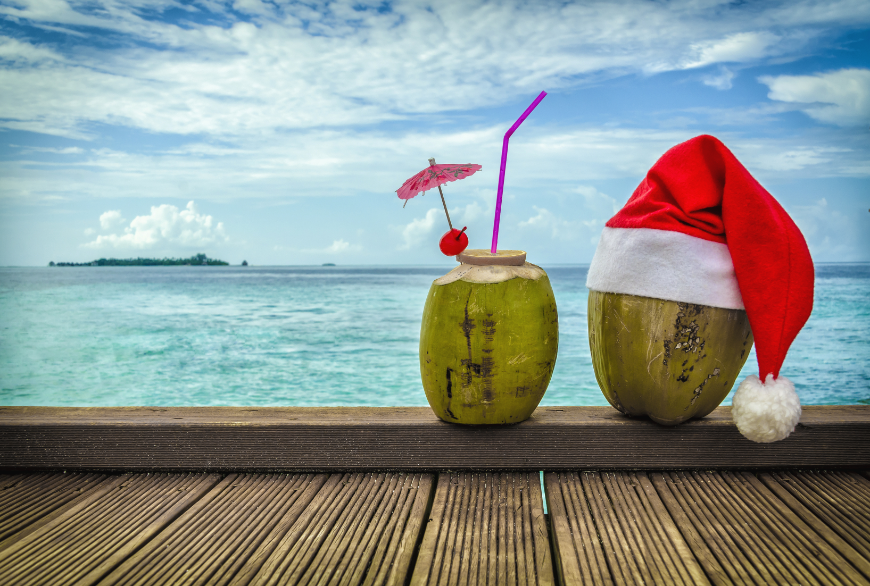 Worried about spending the holiday season in the tropics? Don't be — you won't miss the snow too much.
If you have decided to take a Christmas vacation to Central America this year, then you'll get the joy of experiencing the festivities in a new way. Much of the region is Christian and Christmas is celebrated with as much fervor as it is back home, just in a totally different way. It's certainly a unique time to travel to Central America and gives a new insight into the culture.
Tips for planning a Central America winter vacation: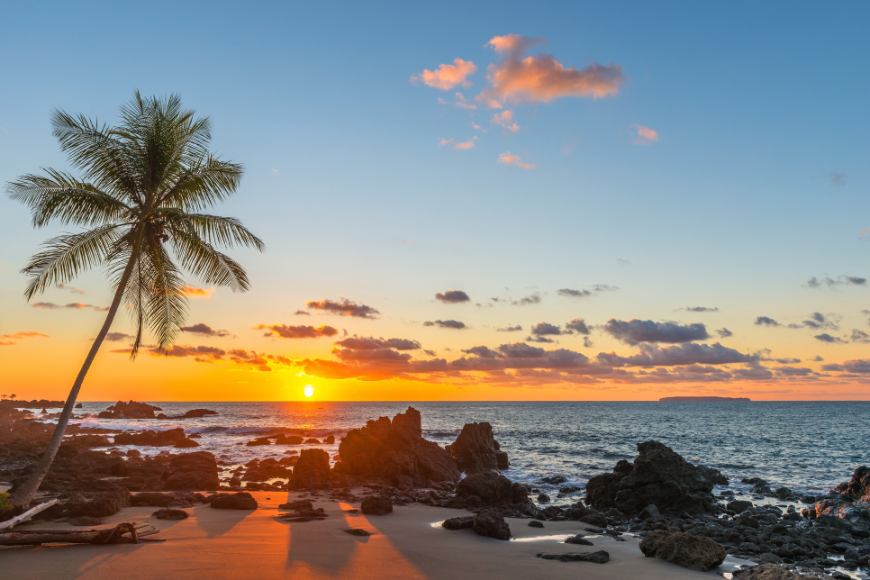 The sun may set on each day, but it will never set on the memories you made during your warm winter getaway!
Book in advance to get the best prices for transport and accommodation in high season.

Make the most of the good weather and book outdoor adventures.

Add on at least a few days of beach time, wherever you plan to go.

Be prepared to share these incredible destinations and make friends with people from all over the world.

Pack layers if you plan to go to the mountains.
Whether you are craving some serious beach relaxation, some hot and steamy jungle adventures, or a dose of history and culture, traveling anywhere in Central America in winter will give you a true escape in all senses. Beautiful weather, wild nature, and vibrant cultures await you on a winter trip to Central America.
Jade House, Anywhere Contributor
Jade House is a freelance writer who has spent the last few years living in Asia and exploring as much as possible. This year you'll find her closer to home, taking camper van adventures across Europe with her fiancé and their dog. Follow the day by day journey on Instagram (@jade_house) and read more from her at journey-count.com.