Why just head to the beach when you can have a whole island of beaches to explore? So, which are the best Central America islands to visit, and what makes them so great?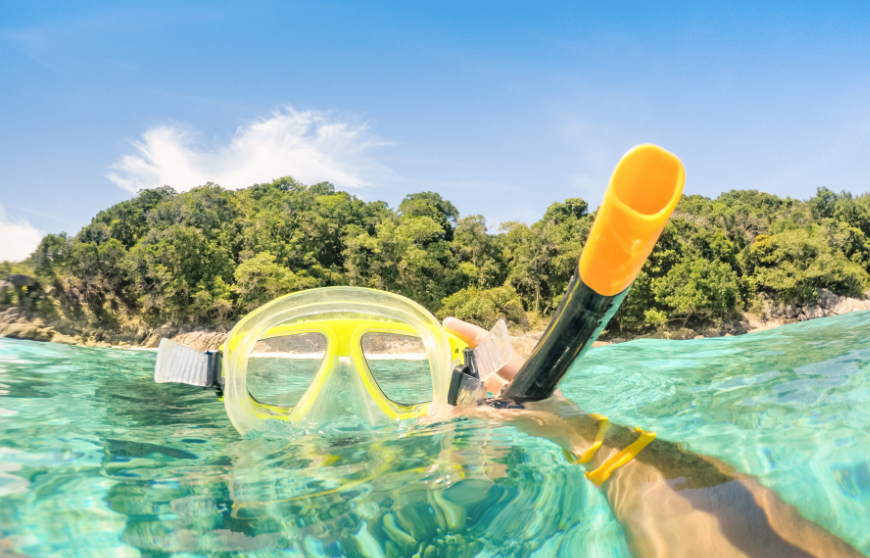 Swim, dive, surf, and snorkel to your heart's content on these amazing Central American islands.
There is something about islands, isn't there? Surrounded by the ocean and fringed with beaches, islands across the planet have their own unique cultures and vibes that seem to immediately invite a sense of relaxation. For us, this is never truer than on the islands of Central America. The laid-back nature of the Central American nations takes on a new meaning on the islands of Belize, Costa Rica, Guatemala, and Panama. So, if you are looking for a truly tranquil beach getaway, browse through these unforgettable Central American islands.
Amazing Islands in Belize
Caye Caulker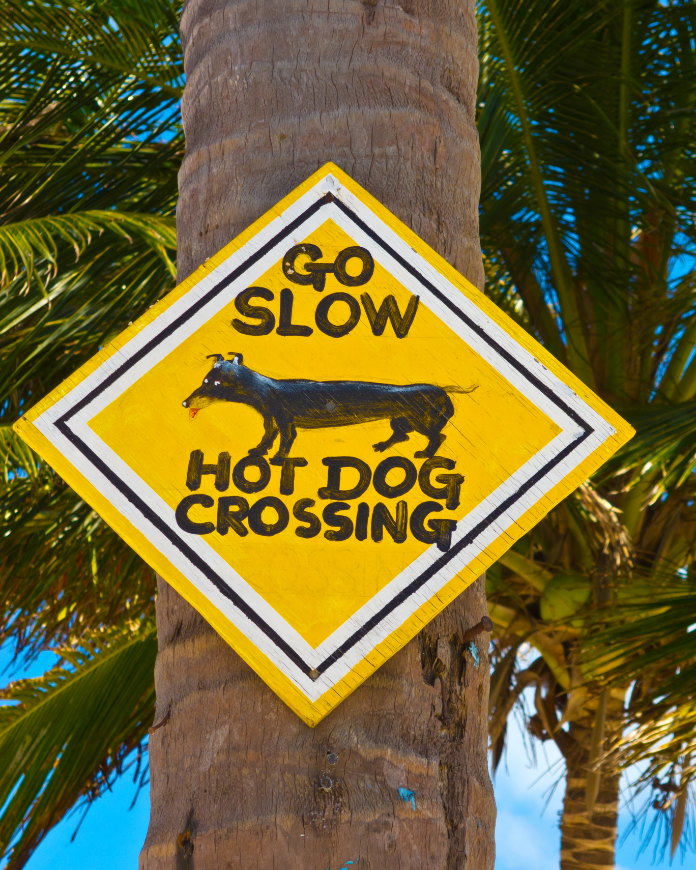 One of Caye Caulker's many reminders to slow down in life.
The much-loved island of Caye Caulker crops up whenever we talk about our favourite places in Belize and despite its popularity, it still retains a calm, small-island charm. The islanders of Caye Caulker in Belize care so much about their peaceful pace of life that they have reminders all over the island. Wander around the beaches and sandy alleyways of this little island and the motto 'Go Slow' will soon be etched into your memory. The Split, a slice of clear blue ocean separating two parts of the island, is the place to hang out and the Belize Barrier Reef is just a boat ride away.
Turneffe Islands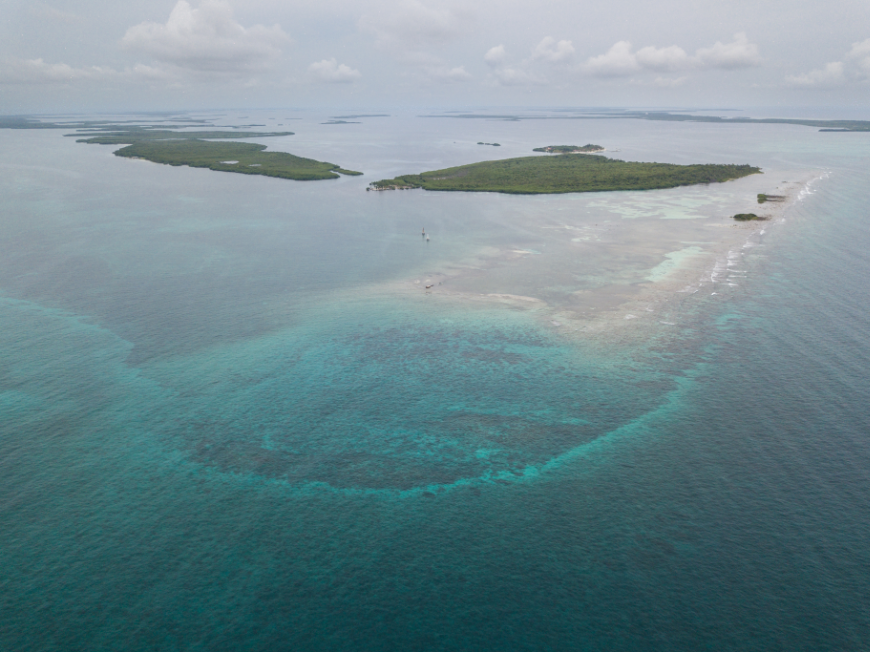 This aerial makes it obvious why the Turneffe Islands can feel like your own private paradise.
The picture-perfect white sand beaches, salt-water lagoons and mangrove forests of the Turneffe Islands are a mere 30 miles (48 km) east of Belize City. Yet, being on this island oasis feels like you are hundreds of miles away. With protected oceans and more than 100 dive sites, it is also a haven for divers.
Laughing Bird Caye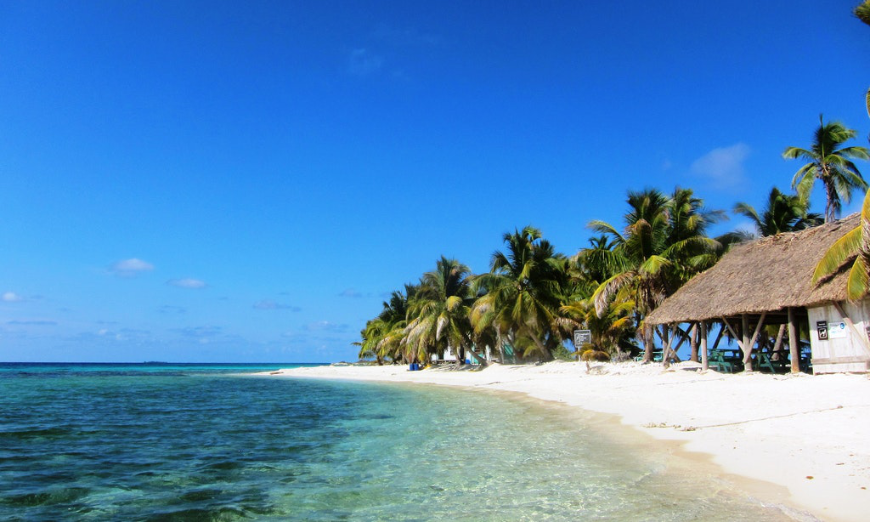 Join the birdies in their good cheer with a fun day trip to Belize's Laughing Bird Caye.
The charmingly named Laughing Bird Caye is a 1.8 acre spit of island off the coast of Placencia Village. It is named after the gulls that nest there who have a call rather like a hearty guffaw! You cannot stay on the island, but even a day trip is enough to fall for Laughing Bird and the many beautiful animals, birds, and sealife who call it home.
Amazing Islands in Costa Rica
Coco Island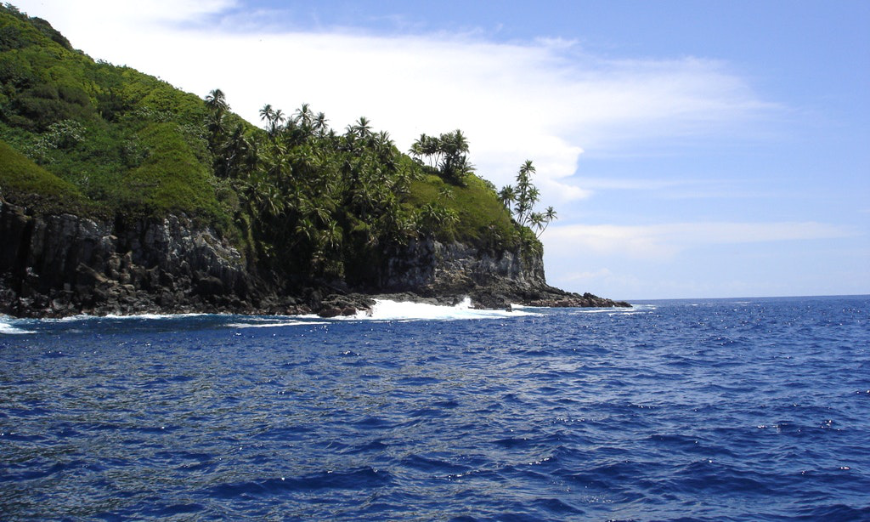 If it was good enough for Jacques Cousteau...
Coco Island is one of Central America's most remote islands, an incredible 300 miles (480 km) from the mainland. Almost as diverse as The Galapagos, the oceans around the island are teeming with life. Father of diving himself, Jacques Cousteau, called Cocos "the most beautiful island in the world". If you don't mind the 36-hour boat ride to get there, it might just turn into your favourite Central America island too.
Tortuga Island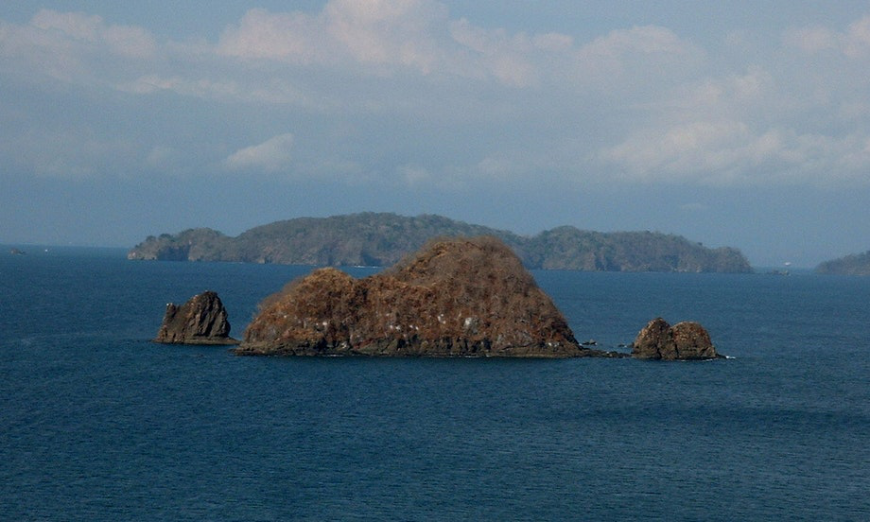 The name of this island is fun, and so is the destination itself.
Tortuga, or Turtle, Island is one of those incredible destinations that has the perfect balance of laid-back luxury and untouched wilderness, with plenty of activities and adventure, too! Spend your days here lounging in the sea and sand and soaking in the scenery, then take a canopy tour above the rainforest and dive deep below the waves to explore the ocean.
Amazing Islands in Guatemala
Flores Island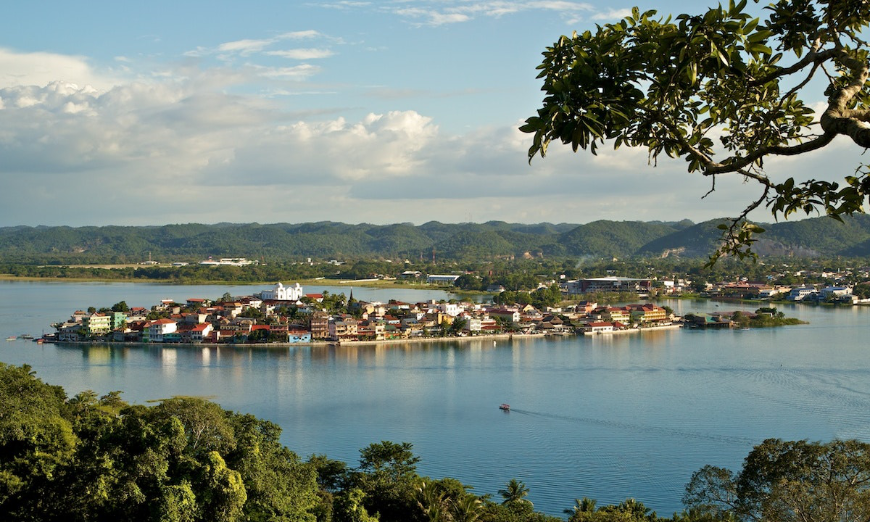 You don't have to leave the mainland to have an island experience.
The joy of travelling to Flores Island in Guatemala is you don't have to leave the mainland or jump on a ferry. Flores Island sits within Lake Peten Itza and is accessed via a convenient causeway. The Lake is just an hour from the ruins of Tikal and has 27 of its own Mayan ruins, with the active archaeological site of Tayasal situated on the island itself. With its pretty colonial buildings and cobblestone streets, Flores is a charming base for exploring the lake and nearby Mayan sites.
Amazing Islands in Panama
San Blas Islands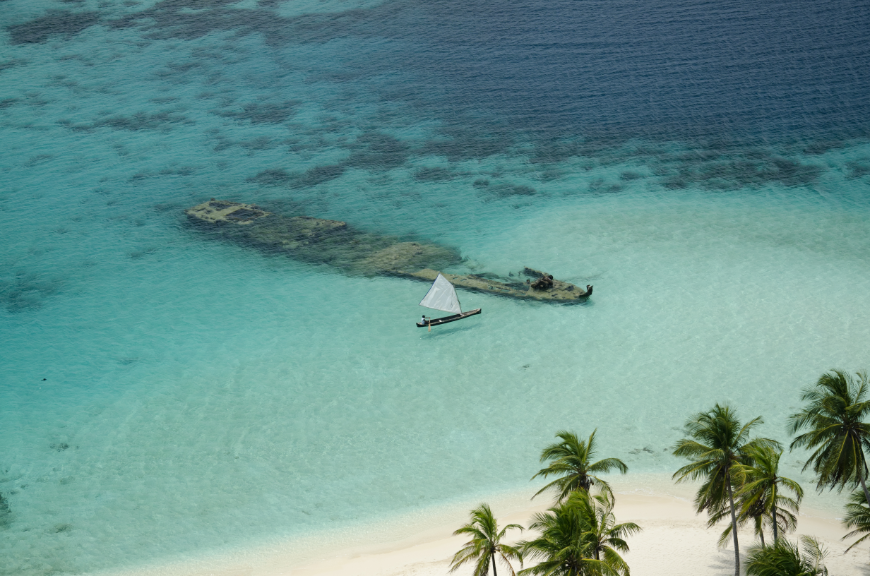 What adventures await you on Panama's San Blas Islands?
This group of some 360 islands lie just off the North coast of Panama, within easy reach of Panama City, and yet they boast some of the most pristine beaches in Central America. The San Blas Islands are also one of the region's most successful examples of community-based and grass-roots tourism, with most of the tourism infrastructure owned and run by the local Kuna people. Staying on any one of these beautiful little islands will mean being able to give directly to the local community.
Bocas del Toro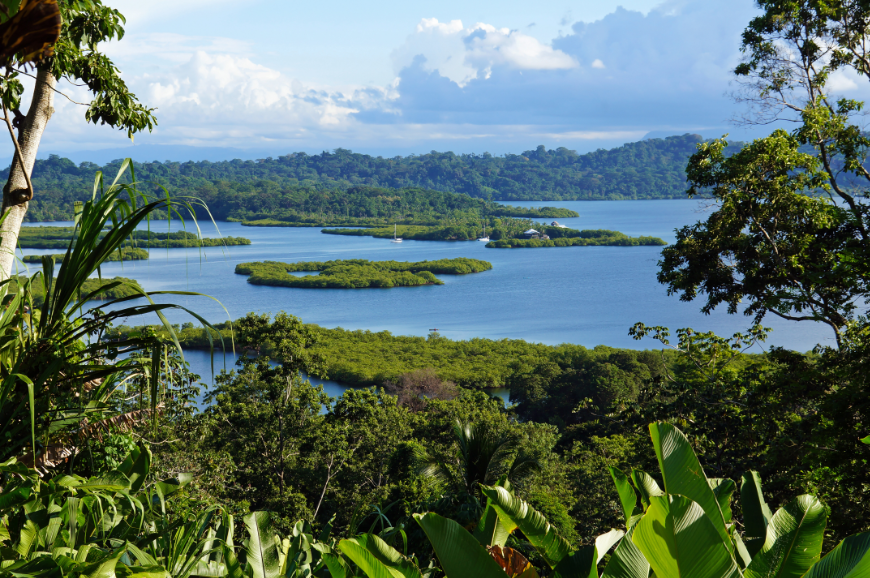 Bocas del Toro offers a lot of natural beauty—how much of it do you think you can explore?
If island hopping is your thing then you should also consider the Bocas del Toro archipelago. A handful of the 11 islands are inhabited, some are totally deserted and others are home to communities of sloths. The best place to base yourself is on Isla Colon - the largest island - but make sure to visit as many of the others as you can.
For beach lovers, divers and those looking to get away from it all, the islands of Central America are paradise. Luxury resorts line the white sand beaches, the seas sit in protected marine reserves and the atmosphere instils the sense of peace and exaltation we're all looking for on vacation. This list is by no means exhaustive but, hopefully, it lights a fire under you to book that flight, jump on the ferry, and escape.
Jade House, Anywhere Contributor
Jade House is a freelance writer who has spent the last few years living in Asia and exploring as much as possible. This year you'll find her closer to home, taking camper van adventures across Europe with her fiancé and their dog. Follow the day by day journey on Instagram (@jade_house) and read more from her at journey-count.com.