If you're thinking about making a commitment to your partner then make sure you read this first!
last updated: 1/4/2020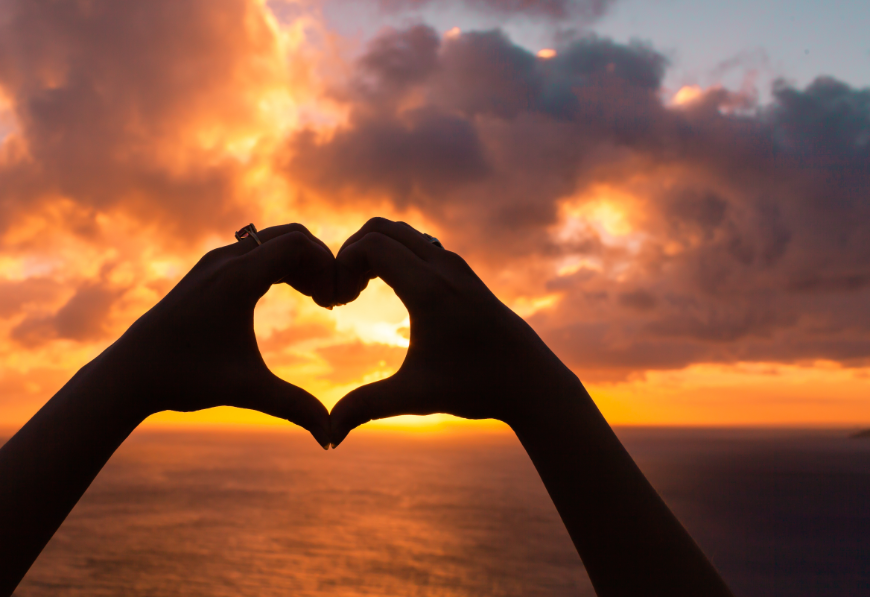 Every time you and your partner look at their ring, you won't just see a stone—you'll see a memory.
We've hunted down the best places to pop the big question and the best part is — it'll be combined with your next holiday. From an epic Guatemalan sky-bridge to a remote island off the coast of Belize. Anywhere will help you make sure she never forgets the special moment you've created.
How To Propose To Your Partner
Ok people, listen up! Before we go into the actual 'best proposal spots,' it's important you have your holiday proposal checklist absolutely sorted. Let's make sure there are no last-minute kerfuffles that could mess up your magic moment with your future partner.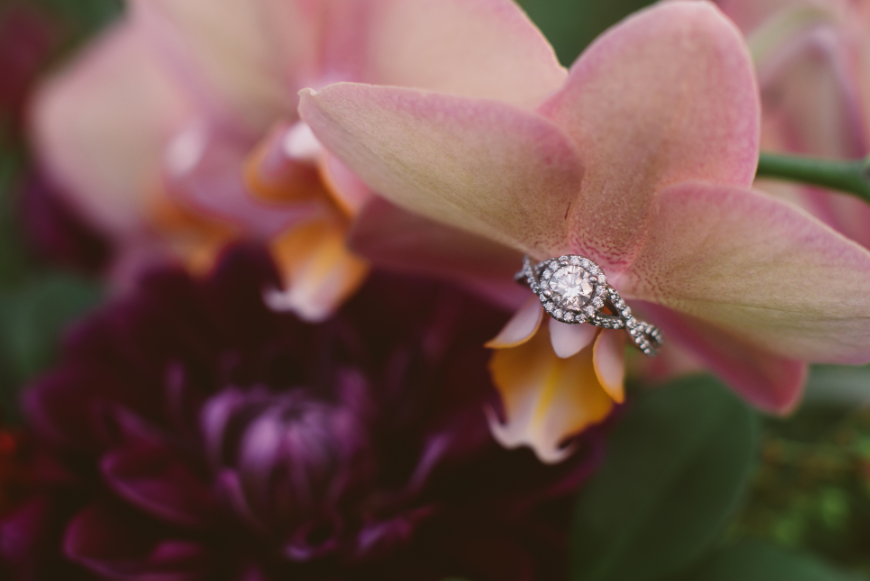 A beautiful ring deserves a beautiful memory. Does your intended fancy orchids? Anywhere can book you a tour at an orchid garden. Pop the question in a room of her/his favourite flora!
Planning: Be the one who thinks of everything in advance! Look at the weather forecasts, speak to your Anywhere Travel consultant to make sure your itinerary is done well, and consider any bad experiences your partner may have had before you decide where to propose. Hot tip: If she or he is scared of heights, DON'T choose the hanging bridge option!
Schedule: Don't just book the cheapest tickets, ask your partner when they want to go away. Think about a time of year that doesn't clash with any other important events and try to make the days before and after the proposal as much fun as possible. It might be the only time you both have off of work all year, so you may as well make it memorable for more than one reason.
The Secret: Tell your partner's best friend and make sure their family knows, but don't mention it to anyone you can't trust. You may need a supporting cast to help you pull it off, but don't blow it before you leave the country by leaving any ring websites open, or any brochures carelessly laying around.
Documents: You may not be marrying at this stage but make sure you know her/his passport number, ring size, height, allergy information, blood type, and everything else you may need to know in advance to book one of the adventures on our list. We all want everything to go smoothly.
Ring: Hide the ring! Don't put it in your check-in luggage or in your pocket. It's best to keep it safe in your carry on bag, in a section where you know she or he won't be looking. The worst thing would be having your partner find the ring before you're ready.
Four Holiday Proposal Ideas
Ok, we've organized these by country for easy access, and made sure to include spots for girls and guys of all personality types—from classic sunset moments to adrenaline filled action. We wish you luck!
P.S. - If you don't want to rely on luck than make sure you get an Anywhere Travel specialist on board in your country of choice. They are easy to contact, and can help you make things happen just as you imagine them. Let's get started…
COSTA RICA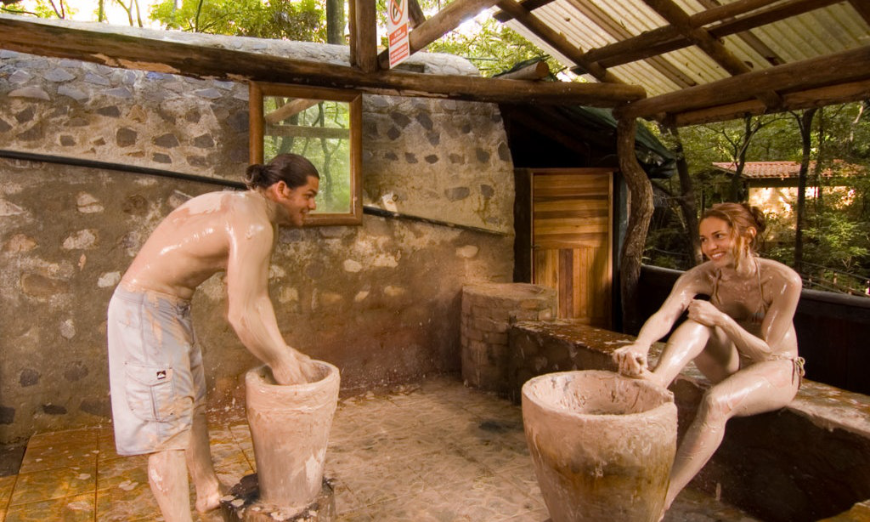 Here's one last fun activity you and your honey can enjoy before your warm soak...
This option is excellent if you only have a few days off together, and want to squeeze in some exciting activities, then finish it all off with a proposal in the hot springs. It all starts with a thrilling 12 platform canopy tour over the jungle. Then you'll take a 400-meter water slide down a purpose-built chute through the wilderness. After that, you'll calm things down with a leisurely horse ride, or you can take a romantic love seat on a cart pulled by a tractor towards Buena Vista's rustic spa. The day will end with you and your beloved soaking in the thermal hot springs in each other's arms. We recommend making the proposal right there as the sun goes down and the steam swirls around you.
PERU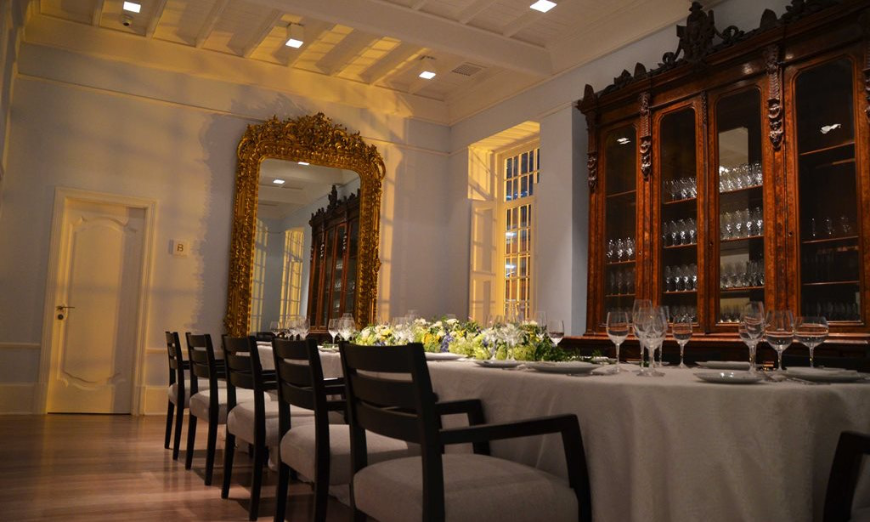 Like to do things differently? Consider proposing over cocktails —that way, you'll be more relaxed, with your meal serving as a celebratory feast.
No. 7 began in 1994 when Gastón Acurio and Astrid Gutsche finished their culinary studies in Paris, and founded this small restaurant in the district of Miraflores, Lima. It is deeply French, with a twist of Peruvian flavor, which will (hopefully) impress the pants off of your loved one. The mix of cultures and tastes makes for an intoxicating evening of food and wine. Imagine the setting: a softly lit table where you can ask the chef to slip the ring into a delicious cake for your beloved to discover as she enjoys dessert. It's a classic proposal idea imbued with a Central American style that she or he will never forget.
BELIZE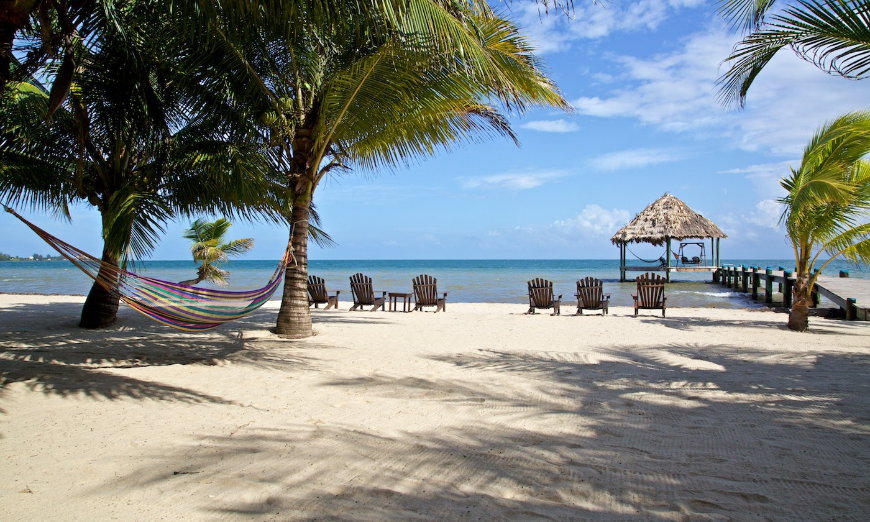 Taking a nap together in a hammock on Belize's Maya Beach is a relaxing way to dream fo your new life together.
Located on the Placencia Peninsula, Maya Beach is the most undeveloped beach community with acres of clean white sand scattered with beach loungers. You can wander the beach and sit together on one of the docks as you dangle your feet in the clear water, or lay back in the hammock and watch the palm trees sway above you. There are fresh seafood restaurants and lots of little bungalows to call your own. We recommend eating a delicious meal, then spending some time snuggling in one of the hammocks before you pop the big question.
GUATAMALA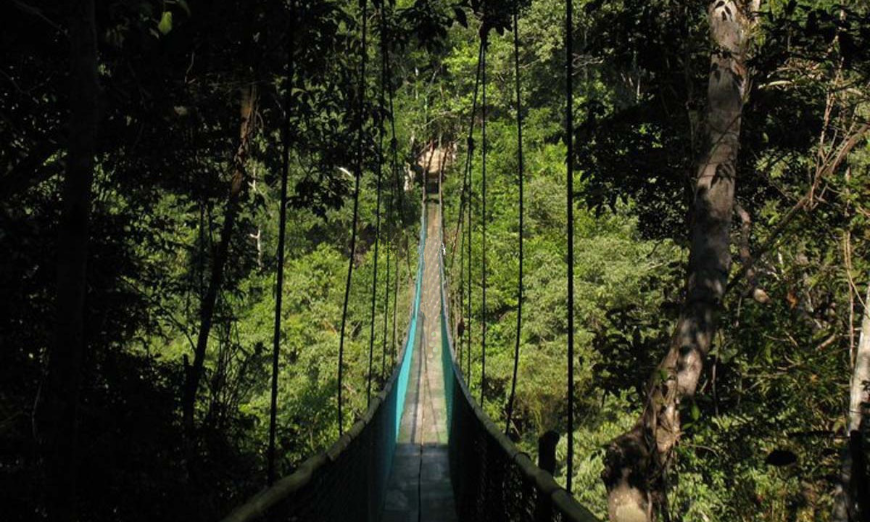 Seeking a unique proposal? How many couples do you know who have gotten engaged suspended in the midst of a forest canopy?
The Skyway Hanging bridges tour is a treat for those who aren't afraid of a little hike. As you walk upwards, the jungle foliage changes to accommodate a remarkable number of endangered species. There are over 280 native birds in the area, not to mention cute monkeys and even neon-colored frogs! Once you reach the top, the view of Lake Petén Itzá is nothing less than exquisite. Take that moment to drop to a knee and celebrate the person you want to spend the rest of your life with.
A Holiday Proposal With A Difference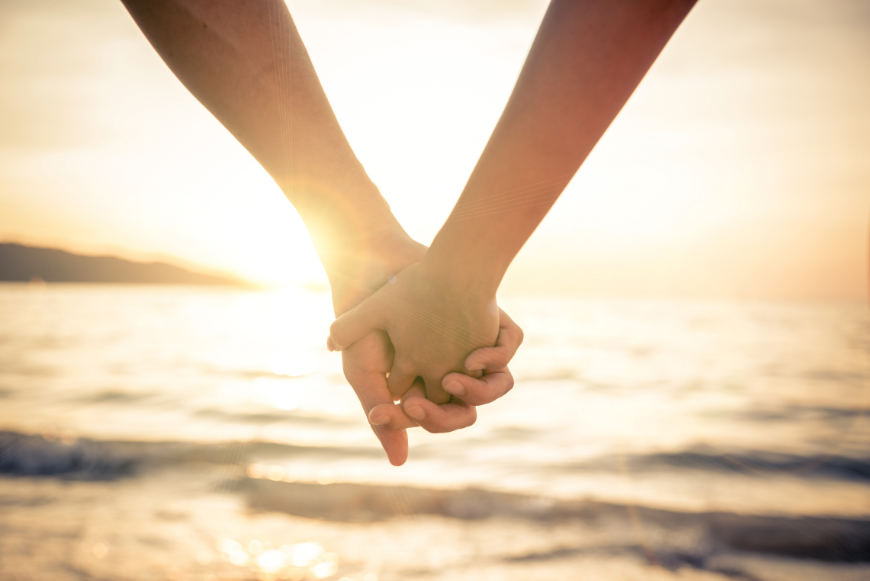 Congratulations! Thank you for letting Anywhere be a part of your story :-D
If you want your proposal to be genuinely unforgettable, then let Anywhere Travel help you make it happen, We have teams of local staff in each of the above countries who can help you with all of the minor planning issues. We wish you good luck and a long and happy life together.
P.S. When it's time to plan your destination wedding, we have you covered there too ;-)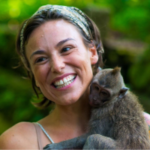 Emma Harrison-Clark, Anywhere Contributor
Emma Harrison Clark is a Bali based writer and adrenaline junkie who loves to travel. When she's not diving, riding fast motorcycles or fighting at mixed martial arts gyms you can contact her at www.emmaharrisonclark.com.