Old Havana (Havana Vieja), Cuba
Spanish conquistadors started building Havana in 1519. The city became an important port in the second half of the 16th century. Over the years the old section of Havana has become an important showcase of Moorish, baroque, neoclassical, and art nouveau architecture. Each plaza and neighborhood of Old Havana has a distinct look and personality.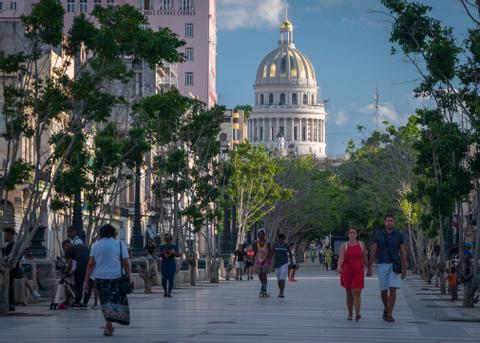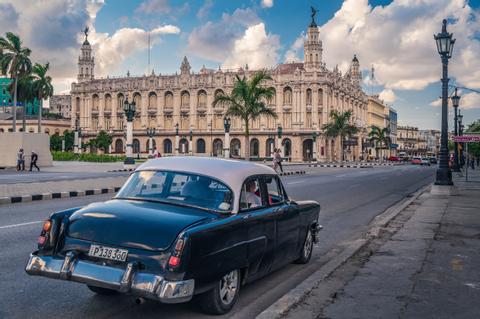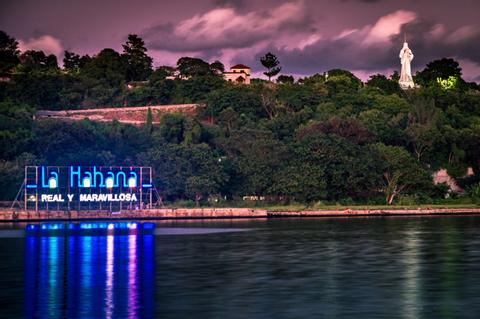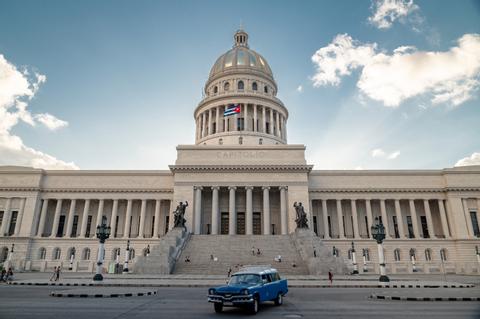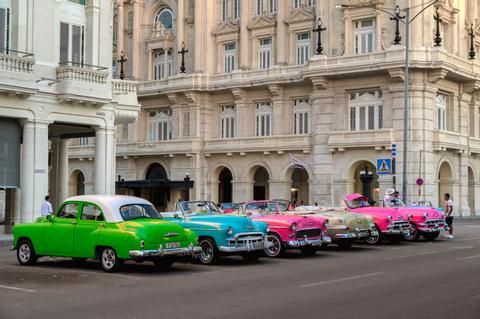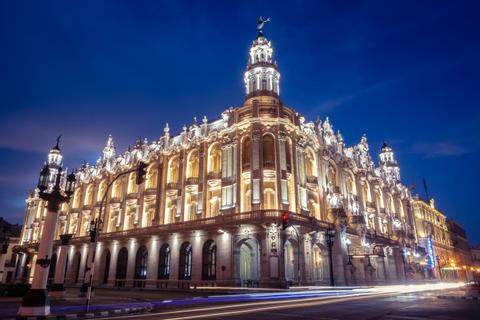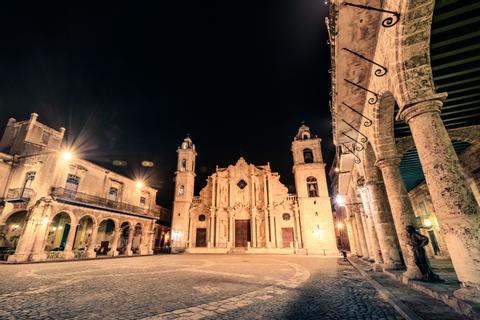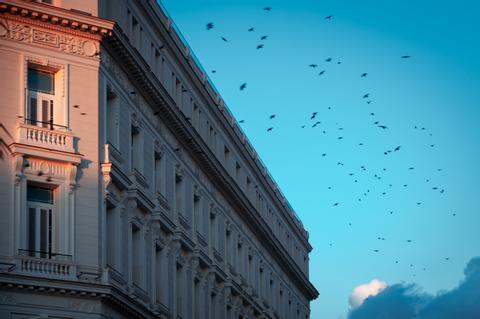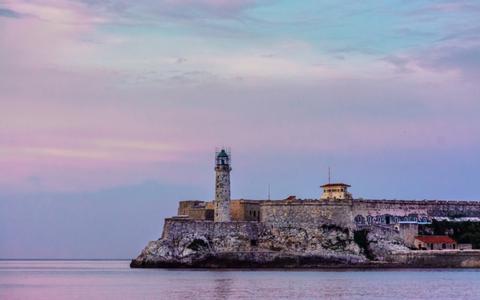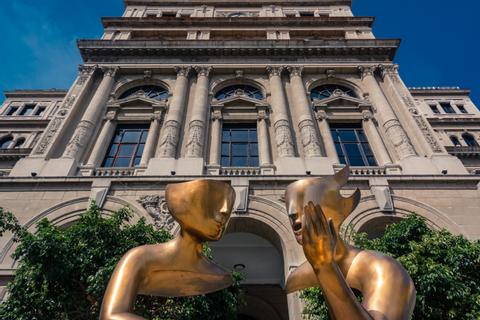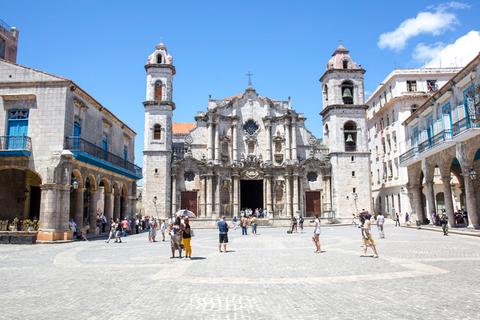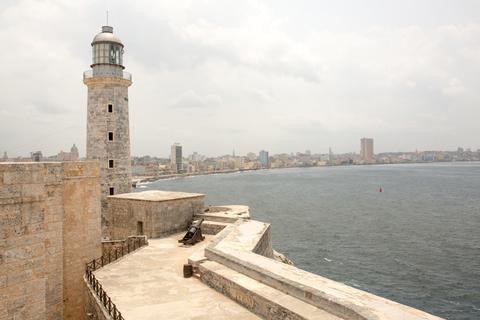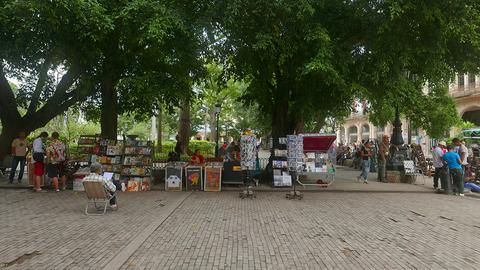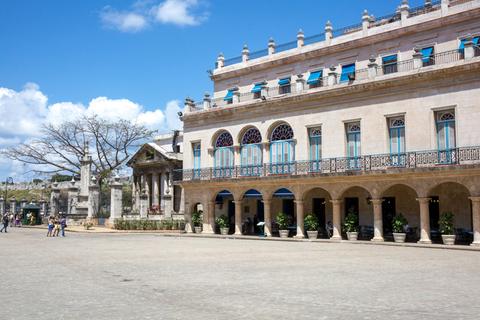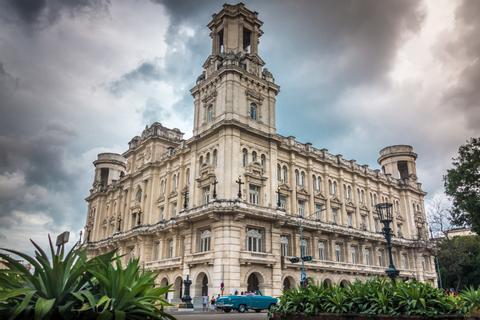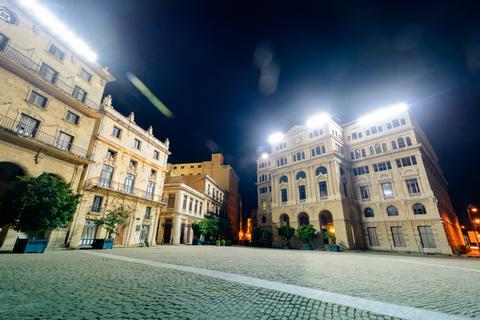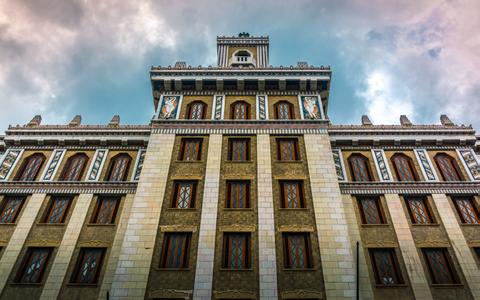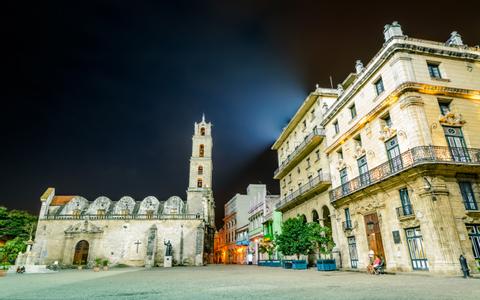 From the 19th century to the mid-20th century, Od Havana had a thriving nightlife scene and wealthy residents. After Fidel Castro's revolution in the 1950s, the wealthier members of Cuban society fled and took much of the city's economic prosperity with them. In recent years UNESCO has worked to restore Havana Vieja. Some areas are crumbling, but still picturesque.
There are 5 main squares in Havana Vieja. They are called Plaza de Armas, Plaza de la Catedral, Plaza Vieja, Plaza de San Francisco, and Plaza del Cristo. Near the plazas you can find some of the city's most noteworthy attractions. Museo de la Revolución and the National Museum of Fine Art (Bellas Artes) are just a few blocks west of the plazas. Iglesia de San Francisco de Asís is an 18th-century baroque cathedral with a 130-foot (40 m) bell tower, located just south of Plaza de San Francisco.
Near the harbor, you can see some of the stone fortifications that the Spanish built to protect the city from pirate attacks. Castillo de la Real Fuerza was built in the mid-16th century, and it is one of the oldest fortresses in the Americas. Castillo de los Tres Reyes del Morro is one of the most famous fortresses in Havana, and stands at the entrance to the Havana harbor. It was built in the 16th century, and was captured by the British in the 18th century, making it a pivotal part of Cuba's colonial history.
Havana is full of history, and there is plenty to see besides Spanish architecture. Admire beautifully restored buildings like Hotel Raquel in Havana Vieja's Jewish Quarter. This art nouveau hotel was built in 1905, and the interior gleams with marble columns and Tiffany lamps. The avenue called Paseo del Prado has a series of busts of Cuban celebrities, as well as 20th-century mansions that are worth a closer look.
Although this area attracts a lot of visitors, there are still a lot of residential buildings. Many old buildings in the southern half of Havana Vieja have been transformed into apartments, and some of these apartments are available for visitors to rent.
Havana Vieja, Castillo de los Tres Reyes del Morro, Castillo de la Real Fuerza, Jewish Quarter, Paseo del Prado, Plaza de Armas, Plaza de Catedral, Plaza Vieja, Plaza de San Francisco, Museo de la Revolución, National Museum of Fine Art (Bellas Artes), UNESCO
Old Havana (Havana Vieja) Personalized Trips
Old Havana (Havana Vieja) Things to Do