Villa Liana y Lily 7
Villa Liana y Lilly is a great choice for your Cuban vacation.
Villa Liana y Lily is equipped with four bedrooms that each offer the guest the utmost comforts. The private bathrooms for guests take the awkwardness out of staying in a house but the mini bar, kitchen and terrace are what make Villa Liana y Lilly a special place to live. The hosts also offer English speaking tours of the most important places in Vinales. The house is so centrally located that the sites are easy to access and restaurant plentiful. Breakfast is included.
Facility Amenities
---
Restaurant in Hotel
Free Breakfast
Wireless Internet
Spa Services
Wheelchair Accessible
Swimming Pool
Air Conditioning
Hot Water
Kitchen
Mini Bar
Facility Amenities
---
Restaurant in Hotel
Free Breakfast
Wireless Internet
Spa Services
Wheelchair Accessible
Swimming Pool
Air Conditioning
Hot Water
Kitchen
Mini Bar
Check In:
2pm
Check Out:
11am
Villa Liana y Lily 7 Accommodations & Rooms
1 Room
Air Conditioning
Hot Water
Mini Bar
Living Room
Dining Room
Villa Liana y Lily 7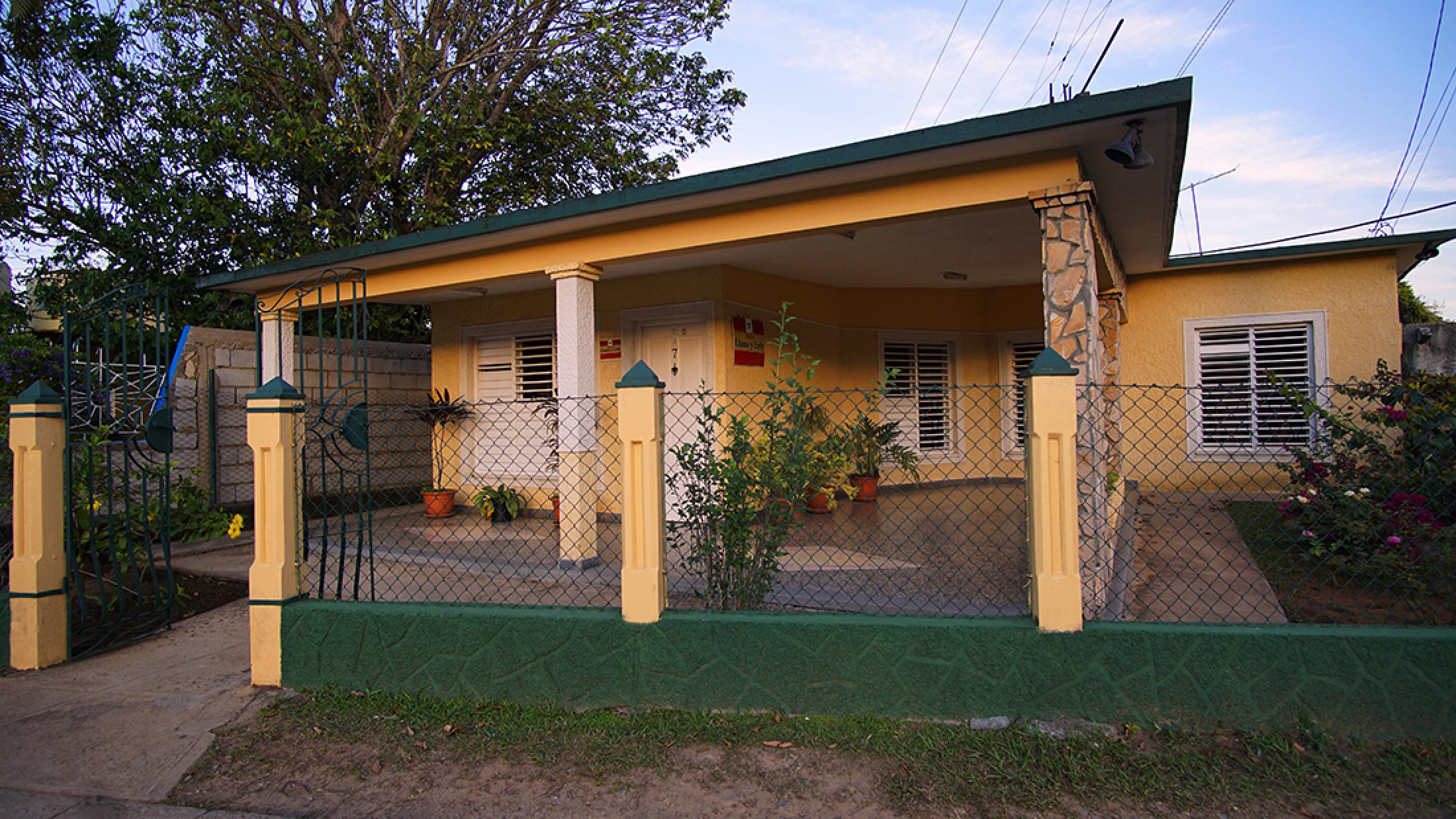 Room rates: $70
Anywhere.com