Don't let your vacation be ruined by booking a trip to a tropical paradise the wrong time of year. Learn the best time to visit Central America's top destinations.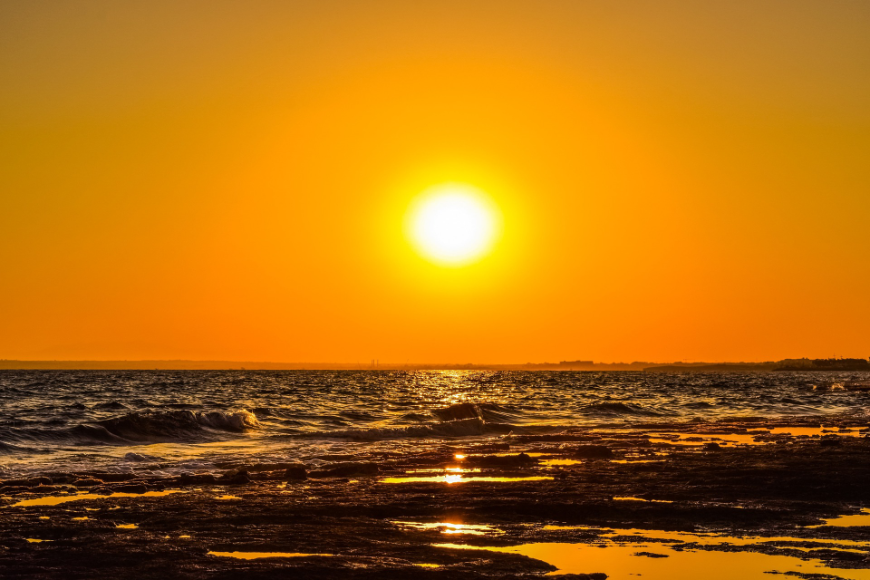 The golden summer sun may have set on North America, but it's still shining in Central America.
If it's grey and miserable outside, that can only mean one thing—it's time to head someplace warm! But when is the best time to visit Central America? Even a tropical paradise can have its cool season. The last thing you want to do is book a vacation to escape dreary weather at home, only to discover that you're visiting "paradise" during the rainy season. Here are the best times of the year to visit Central American hot spots when they'll actually be…well, hot.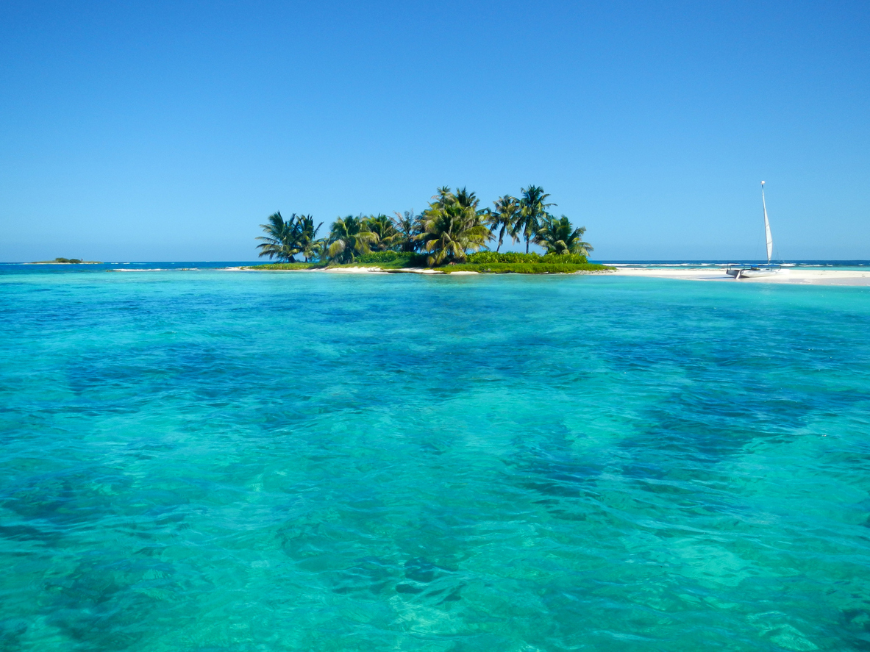 Beautiful turquoise colored water near an idyllic island barrier reef in Belize.
Is there ever a wrong time for turquoise water and coral reefs? We're not just talking about the best time to visit Central America, we're talking about the best time to visit Belize. A subtropical climate that's relatively warm and humid year-round, the country boasts an average temperature of 79°F(26°C). May to September are the hottest months of the year, but February to March are the driest.
The northern region tends to receive less rain than the southern. Though it's unlikely you'll experience a hurricane during your stay—particularly if you're visiting from February to March—, it's still wise to prepare for rain and windstorms. So, be sure to pack a sweater/jumper along with your swimsuit.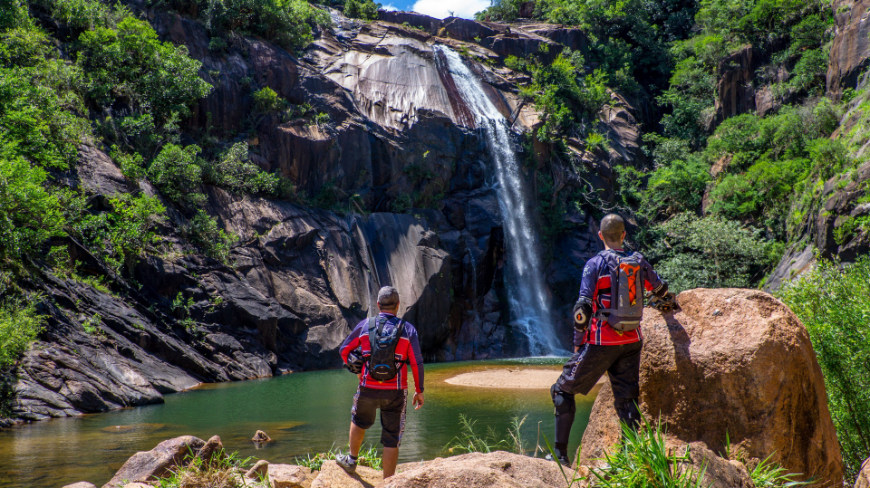 Don't forget to bring long sleeved apparel to keep you warm—it can get chilly when you go exploring.
Be sure to bring a light jacket, and assume that you will experience at least a little bit of rain at some point during your trip. The country is prone to weather swings due to the microclimates which make it so uniquely beautiful. December to April is considered the dry season on the Pacific side of the country (west of the mountainous continental divide), with December and January specifically being the nicest two months of that period. Even with these weather variances, the average temperature of Costa Rica is still a comfortable 76°F(24°C).
There's one other thing you'll need to consider—which side of Costa Rica's mountain ranges you'll be staying on. Visit the side of Costa Rica that borders the Caribbean Sea, and you must be prepared for the aforementioned wet and unpredictable weather—no matter what time of year it is. (Although, September and October are the driest months on the country's Caribbean side.) Stay on the side of the country that borders the Pacific Ocean, and you'll have less to worry about—that location tends to be warm year-round. Anywhere's interactive map will help you figure this out, but a general rule of thumb is: the higher the elevation, the colder and wetter the weather.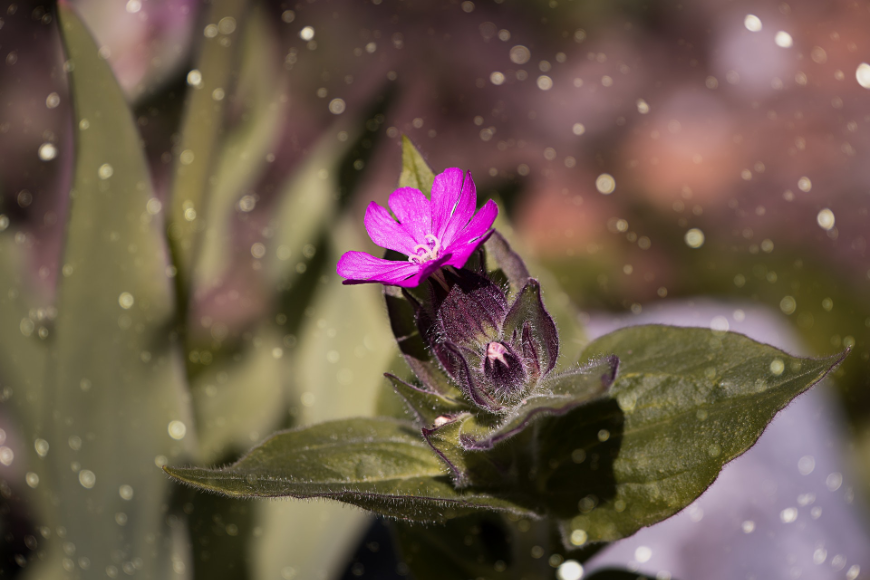 You know the old saying about rain showers bringing forth flowers…
Beautiful Guatemala is also known as "the land of eternal spring," and that's because like spring, there are long stretches of pleasant weather interspersed with rain—it's not quite summer, but it's no longer winter. The dry season runs from November to May, with March and April being the warmest months of the year. The lowland and coastal regions have an average temperature of 80°F (27°C), but during March and April, it can climb up to 100°F (38°C).
Now for the flip side; if you're planning mountainous and volcanic adventures, then be sure to pack plenty of warm clothes. The temperature can drop to below freezing in these areas. Even if you are limited to planning a family getaway when the children are on summer vacation, you're in luck! There are dry spells during the rainy season (July and August) which last for one or two weeks. Family bike ride followed by a picnic lunch, anyone?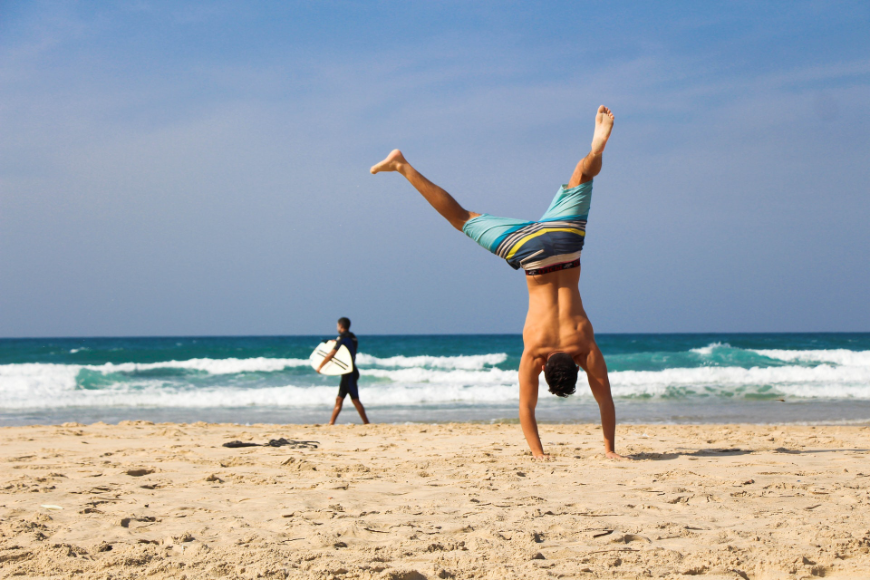 You would be doing cartwheels on a sandy beach too if you lived this close to the equator.
Almost anytime is the best time to visit Central America's Panama. Between 7 and 10 degrees north of the equator, Panama enjoys a tropical climate which is relatively consistent year-round. The lowlands often range from 90˚F(32˚C) and 70˚F(21˚C) at night. Although the highlands can reach 68˚F(20˚C), visiting an especially high elevation means being greeted by temperatures which may only get up to 50˚F(10˚C).
Panama's dry season is mid-December to mid-April, but if you're staying along the Caribbean coast, you will experience rain. However, the country doesn't always follow its own weather rules; in Bosca del Toro, the driest time of the year is both September-October and February-March, while the western highlands (much like the Caribbean coast) can experience rain any time of year due to their microclimates.
Bookmark this page so you'll always know the best time to visit Central America!