What's the wildest place you've ever been? It's time to up the ante! We're here to help you find your way to jungles, forests, winding rivers, and towering mountains.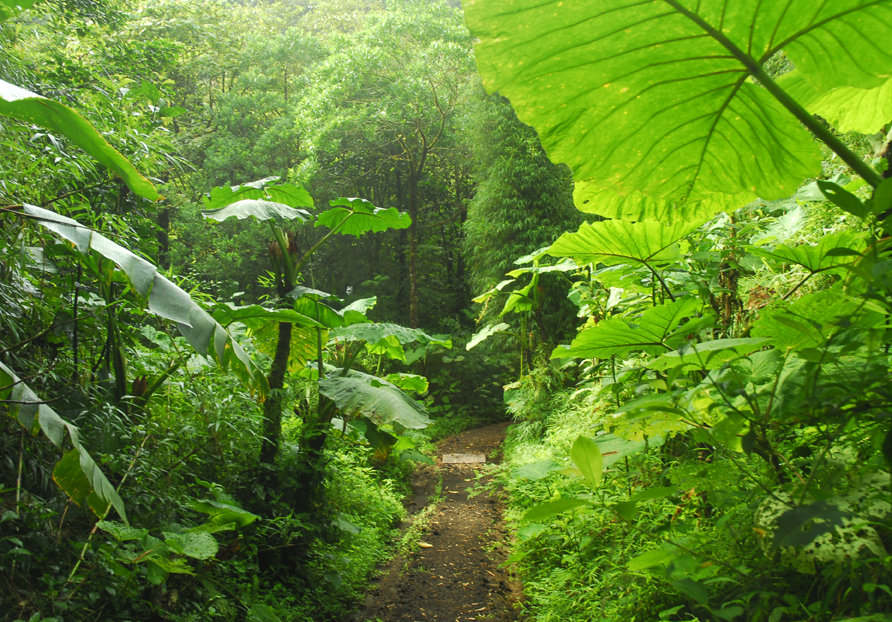 Here is your path to discovering nature.
Reimagine what's possible during your travels. For this list, we've skipped the most talked-about nature destinations. Read on to find out the lesser-known spots in each of our South American and Central American destinations.
Pack light for the trail ahead. You'll need sturdy shoes, lots of storage on your camera, and horizons that are ready to expand.
Costa Rica: A nature wonderland
Boca Tapada's sun-drenched fields bristle with pineapple and sugarcane. Visitors come here for an off-the-beaten path experience of Costa Rica's northern lowlands. Bird watchers hope for a glimpse of the great green macaw. Immerse yourself in the tropical environment with a stay at the Maquenque Eco Lodge.
Elsewhere, you'll find San Gerardo de Dota nestled in the Talamanca mountain range. Take a trek with an experienced guide through the nearby Los Quetzales National Park. Look for quetzales in the branches of the avocado trees, nibbling away at their favorite food. The Savegre River ensures that you can get plenty of fresh trout, and the nearby coffee plantations invite you to try some of their fresh brews.
Poás Volcano looms over the town of Bajos del Toro. Bajos del Toro is surrounded by excellent destinations for exploring nature in the central highlands. Put aside plenty of time for hikes in the Cloud Forest Biological Reserve, Juan Castro Blanco National Park, and Poás Volcano National Park. There's no shortage of spots to soak in nature in Costa Rica!
Cuba's surprising nature experiences
Prepare for some mushy hiking on trails through the wetlands of Ciénaga de Zapata National Park. This park protects marshes, swamps, and mangroves. 18 of the 22 bird species endemic to Cuba live in this park. Hike to Laguna de Las Salinas to see flamingos hunting for shrimp, their favorite food. This park, like so many parks in Cuba, has healthy ecosystems due to the limited industry in the region.
When you visit Topes de Collantes National Park, take your pick of idyllic trails in the Sierra Escambray mountains. La Batata trail leads to a waterfall where you can swim. Hike the Alfombra Mágico Trail and feel the magic in a former coffee estate called Finca Codina, which has its own orchid garden. As you hike through the park, you'll be in the shade of bamboo, evergreen, and eucalyptus. There's also a former tuberculosis sanitarium in the park, which now lies empty and adds a touch of mystery to the landscape.
Experiencing nature in Ecuador
Cotacachi is a small town in Ecuador's northern sierra, near the city of Otavalo. After you check out the handicrafts made by local artisans, take a hike to see the volcanic lake in Cuicocha Volcano's crater. You can also see the lake from the Pululahua Geobotanical Reserve.
Cuyabeno Wildlife Reserve is easily accessible from the small town of Puyo. Popular trekking destinations through this swath of the Amazon include Paseo de los Monos, which is a refuge that protects several species of monkeys. Wherever you go, you'll be surrounded by a flurry of activity and the noisy chatter of a huge variety of animals.
Exploring nature in Guatemala
Biological Station Las Guacamayas is in the Maya Biosphere, where Guatemala's indigenous people still live off the land. You will reach the biological station via boat. Your guide can help you spot the unusual plants that sprout from the undergrowth.
Dense jungle crowds the shores of the blue-green Lachua Lake in Alta Verapaz. You can hike here to go for a wade of a swim. If you're lucky, you'll share the water with otters. These playful creatures are especially entertaining in the wild!
Finding nature in Panama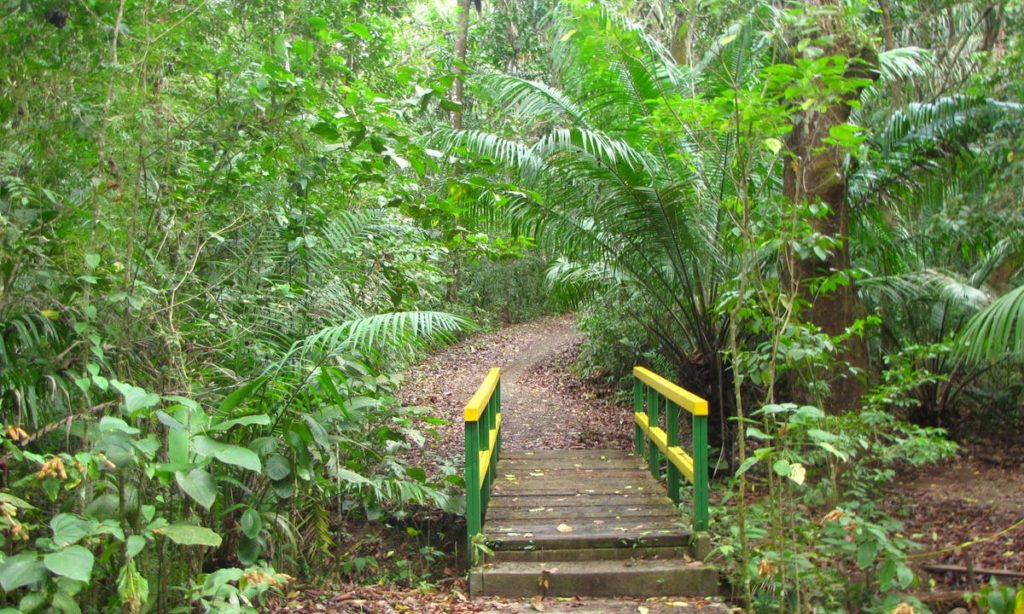 Oh look, another path to adventure!
Just outside of Panama City you can get to the small town of Gamboa and the forest of Parque Nacional Soberanía. This park has one of Panama's top bird-watching sites — explorers hike down Pipeline Road for a chance to see keel-billed toucans and harpy eagles. While you're here, you can also take a historic hike on the Camino de Cruces trail, which the Spanish used to transport gold in the 16th and 17th century.
Peru: An adventurer's nature paradise
Let us arrange an expert guide to show you the way to the Macaw Rescue Project in the Tambopata Reserve. There you'll see a clay-lick where macaws gather to snack on their favorite mineral, salt. For even more adventure, take a boat ride to Monkey Island, or look for reptiles slithering along the shores of Lake Sandoval.
Huascarán National Park is a true gem in the Cordillera Blanca, and has one of Peru's highest mountains. You can hike among snow-capped peaks to lakes like Lago 69 and Laguna Llanganuco. Their clear, sapphire water is truly breathtaking. Leave for your hike early in the morning so you have some superlative views to yourself.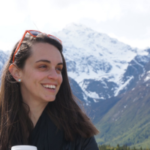 Valerie Stimac, Anywhere Contributor
Valerie Stimac is a freelance travel writer based in the San Francisco Bay area. She is passionate about travel's uncharted frontier — space, and has written a book on astrotourism. Join her on her journeys at www.valisemag.com.