Costa Rica offers the world so much beauty and delight. It's time to give something back, by supporting children's literacy. Hop on the 'Imagination Bus' to learn more...

Support children's literacy by helping to make the Imagination Bus a reality.
An Interview Featuring: Cynthia Crummer
Pure Trek Canyoning's Founder & CEO Cynthia Crummer is an outdoor enthusiast on a mission, but this time, she's sharing a different kind of adventure. She is determined to teach children that they don't have to wait until they're grown-ups to go exploring and visit different places, or even different times—all they have to do is open a book. Discover why Crummer's "Imagination Bus" will bring much needed books and learning tools to the children of Costa Rica, and how you can support this noble endeavor.
Q: Cynthia, in your own words, please tell us what the "Imagination Bus" is…
A: It is a mobile interactive children's library. From 2 years old to adolescents. We will teach them by storytelling, first library cards, how to check out books, the value of books, and the magic of books.
Q: How did you come to envision this ambitious endeavor—how did you identify this need?
A: I have many friends that live in this area and many other areas in Costa Rica. They all talk about the same thing, "There are no books at the schools [and few] libraries in any of the outlining rural areas of the country." I then started giving these children of my friends books, and it just took off! The children began to read and are like sponges! They just drank up the words and worlds from the books.
From there, we were looking for a cause to give the money we raise for our yearly culture and gastronómico festival in La Fortuna, Huellas, and speaking with a mom/friend we came up with the idea. I have wanted to build a children's library for years now, and this was the perfect way to bring the books to the children instead of a standing permanent library. When [the Imagination Bus] is not traveling to different towns, it will be parked for all the town to visit and use in La Fortuna.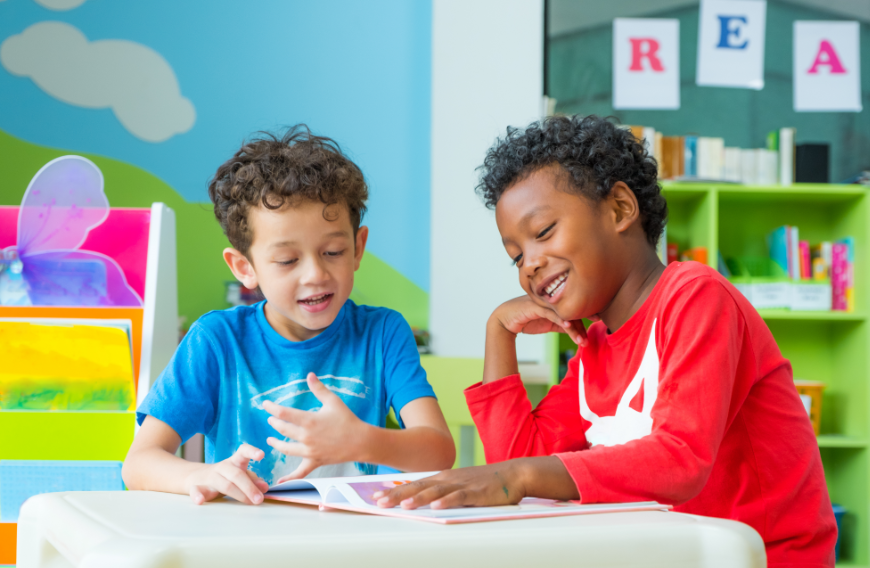 Let's teach children that reading is fun and fundamental.
Q: It's been said that one of the reasons Costa Rica is a leader in sustainability is because they have no army, thus, the country puts its military budget toward the betterment of the nation, most notably—sustainability. Children even learn about sustainability in school, so why does a well-rounded education which includes literature and the arts appear to be lower on the priority list?
A: I am really not sure. I just know that books are not easily available in any of the local stationary stores or in any of the public schools. There are libraries, but only in a few larger towns.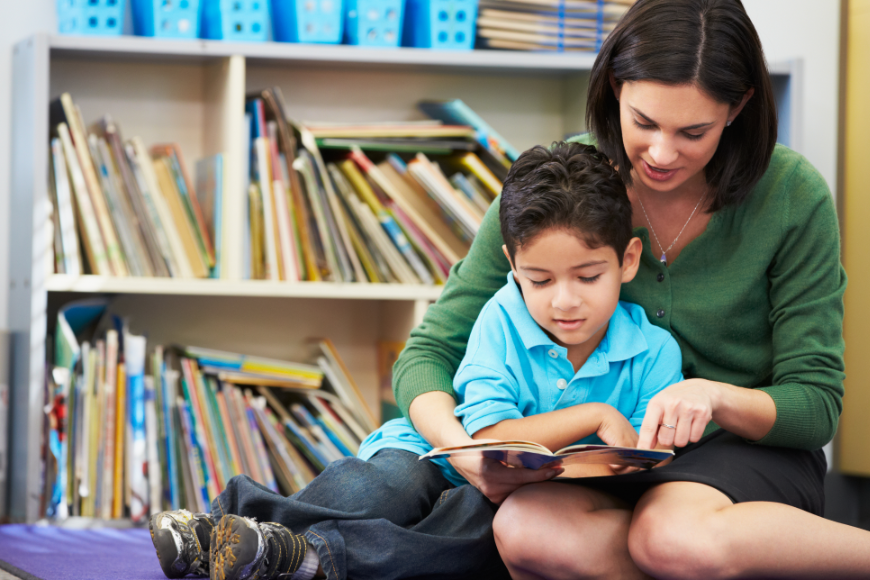 Between Imagination Bus visits, making time to read with children is a wonderful way to encourage their literacy.
Q: What will the daily or weekly routine of the Imagination Bus be once it is up and running?
A: Our plan is to have various routes that will travel to outlining rural and out of the way towns. There will be a regular schedule so the small towns will know that every week the Imagination Bus will be in their town—filled with magic and fun.
Q: Once children have gained exposure to literature and the arts via the Imagination Bus, how will you keep fueling their fire for creativity and knowledge?
A: [We plan to] eventually build a permanent library in La Fortuna, and have a small fleet of 3 or 4 of the traveling libraries, so that books will always be availablev[to the children]. We believe and know that once a child or adolescent experiences the magic and new worlds books open to you, they will be addicted to reading just like all of us who have had the privilege of having books at our fingertips.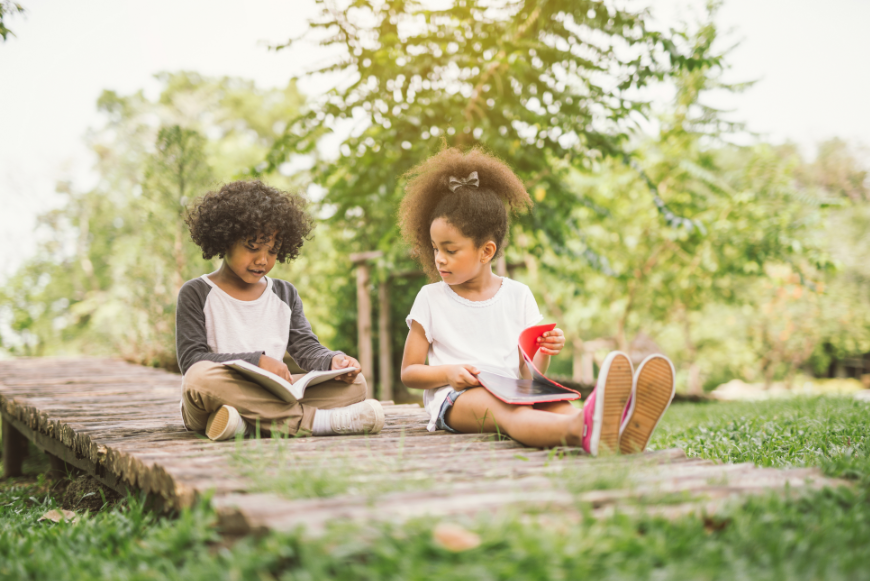 Enjoying a good book outdoors is a wonderful activity at any age.
Q: Ideally, how would you like to see the Imagination Bus grow?
A: When the bus pulls up in each town, the kids come running and are waiting for us to arrive! [They will] come running into the bus looking for their next book to read. Our goal is to eventually have a fleet of 2-3 of them to travel to more towns in more zones—not just the northern zone.
Q: In addition to making a financial contribution, how can we all help support this endeavor?
A: We need books, any used tablets, hand puppets, visual learning tools for children from 2-10 years, artists to paint the bus and a creative designer to help design the inside of the bus.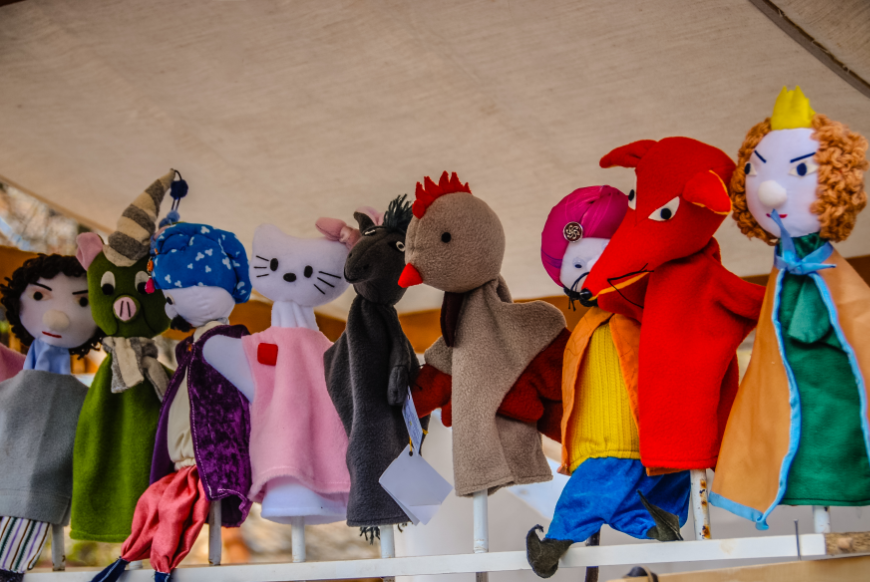 For little children, visual methods and story time are great precursors to reading independently.
If you're ready to do your part and donate, head to the Imagination Bus' GoFundMe page to make your contribution. For additional information about the alternate ways you can support this ambitious and worthwhile endeavor, please visit the Imagination Bus Facebook page at facebook.com/ImaginationBus.