Booking a vacation online is easy enough, but to whom do you turn when you need help after clicking "Submit?"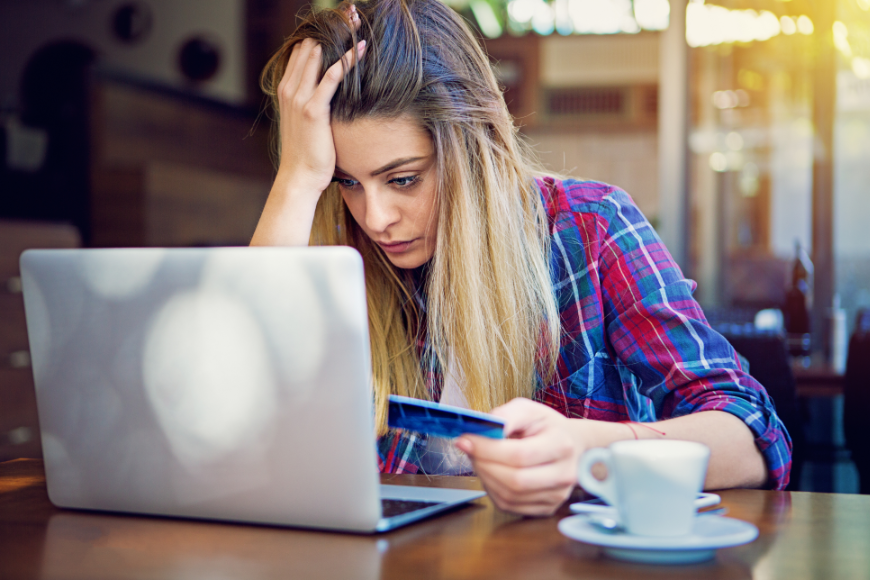 Need ongoing support for the vacation you booked? You'll get it from a travel agency, but not booking site.
Featuring Anywhere Expert: Katia Quirós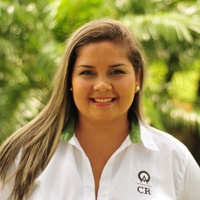 Katia Quirós, Senior Travel Agent - Anywhere Costa Rica & Panama
Let's face it, in this day and age, you're spoilt for choice when it comes to booking a vacation online. Do you choose the portal which is based upon reviews? The booking system exclusively dedicated to luxury accommodations? Maybe the one that specialises in amazing views? It's hard to know what to choose, but no matter your wish list, there is one thing every traveller needs and that's the knowledge that someone is in their corner.
The other kind of travel insurance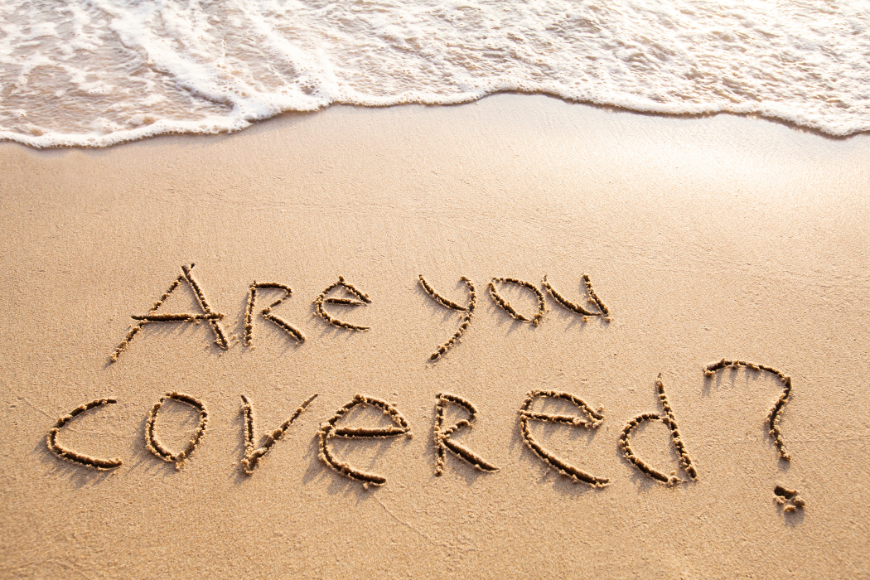 Your travel agency should be there to assist you every step of the way. Most online portals are not 'travel agencies'—they are merely 'booking sites.'
If you read our piece about travel insurance, you may think that's what we're referring to, but it is not. Sometimes, the snafus you experience on holiday aren't dramatic, but they are legitimate. Travel insurance can't help you if there's a minor issue with your accommodations, your driver is rude, or your tour is a disappointment. What's more, travel insurance can't help you prepare for your destination—it is merely a fail-safe if something significant goes wrong prior to your departure or upon your arrival. Then again, most online portals can't help you either…
Go to any major online portal, and you will find a lot of photographs and reviews. What you won't find is a team of locals you can speak with in real time. People who can assist you with questions you may have about special accommodations or requests. You know what else you won't find? Someone to help you out if something goes wrong, because once you are done officially booking a vacation online, your transaction with that company is complete as far as they are concerned. Not so with Anywhere. We are there to help you every step of the way, but we'll let Senior Travel Consultant - Katia Quirós tell you all about that.
Booking a vacation online is just the beginning…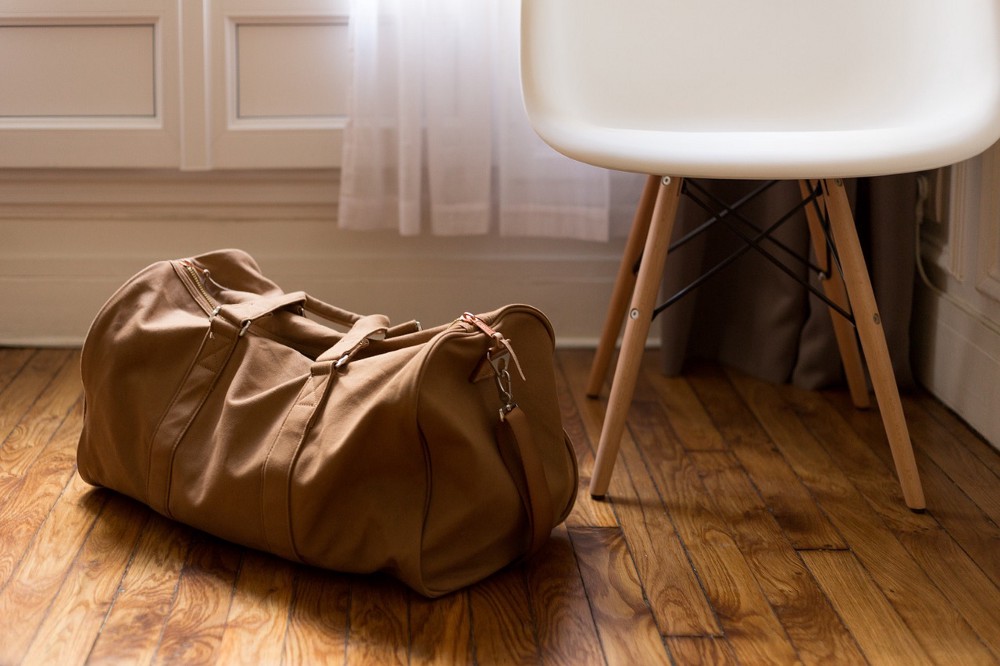 There's plenty to do before you grab your bag and go, and Anywhere is here to remind you of what to check off of your travel to-do list.
"...I am as honest as possible with my clients, and they have always appreciated this," notes Kaita Quirós, a senior travel consultant with Anywhere Costa Rica and Panama.
Honesty about what to expect when you travel? How very refreshing…
"I tend to email my clients about a week before they travel," says Katia.
Why does she do this? First and foremost, Anywhere wants you to know that we're still looking out for you after you're done booking a vacation online. Second, we want to prepare you for your arrival at your chosen destination, and to make sure you don't forget anything. Generally, the closer you get to a trip, the more loose ends you have to tie up. It's easy to find yourself frazzled when you have to finish all of your work at the office, clean the house, and drink all of the milk before you leave—we understand. Katia (and the rest of Team Anywhere) also want you to be prepared for the reality of what you will encounter when you reach your destination and step off of your plane.
That's why Ms. Quirós sends you a helpful list of five (5) points you will want to keep in mind as you slip into vacation mode. Here is an abridged version of her advice for making the most of your Costa Rican adventure. Take it away Katia!…
Packed and ready to travel? Here are a few things you need to keep in mind:
Transportation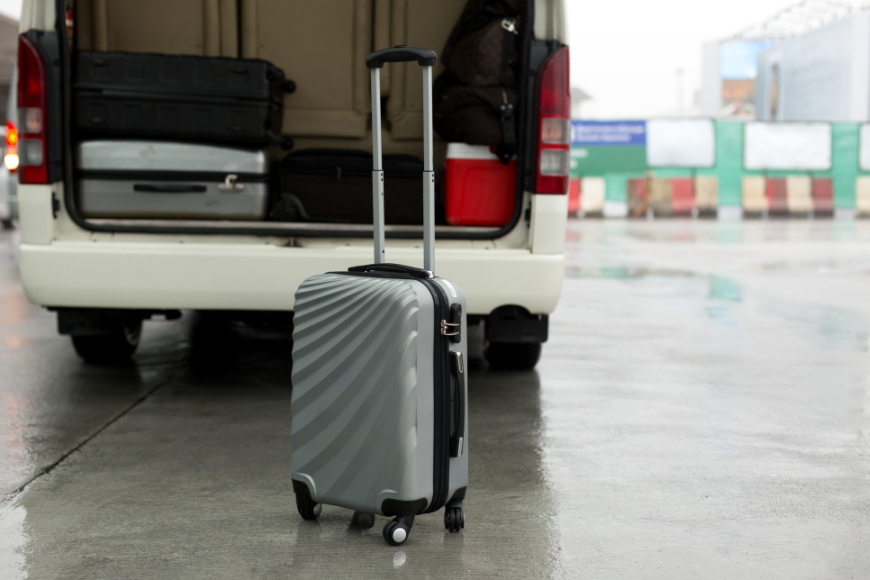 Don't listen to scammers! Anywhere is reliable, and so are our partners—we won't leave you stranded!
1. Your private transportation will pick you up right at the airport terminal; there is only one exit gate for International Arrivals and this is where our driver will meet you. There are plenty of unofficial taxi drivers and scammers outside of the terminal. So, if a person who is not well-identified approaches you stating that our [Anywhere] driver just left, or that we have a bad reputation of leaving people behind, do not trust them. Continue to look for our driver.
Itinerary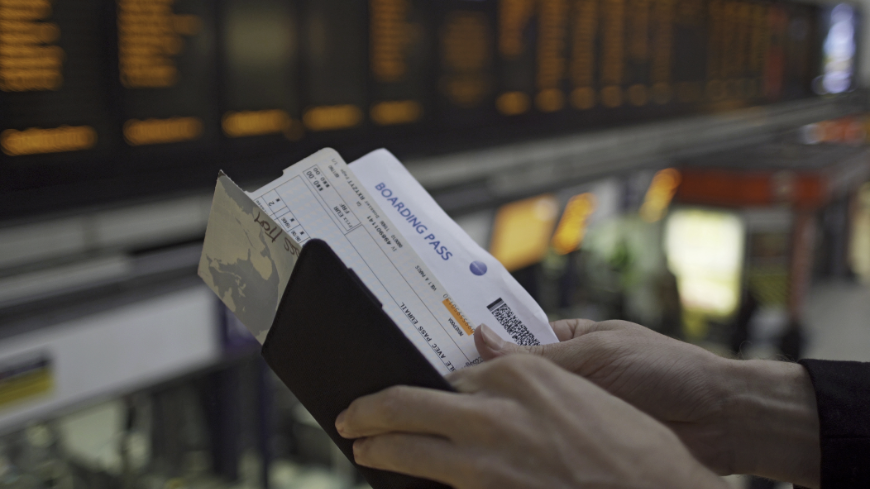 The little things matter. Even the most organised person can appreciate that Anywhere is your 'friend in travel'—sending you helpful reminders as you prepare for your trip.
2. Print out your confirmation sheet [you will receive a link to your personalised itinerary in your preparatory email] and use it as a guide. Your itinerary number is right there; if you need to call us to inquire about a possible change or information, please have that number handy—it is the easiest and fastest way for us to assist you.
Currency Exchange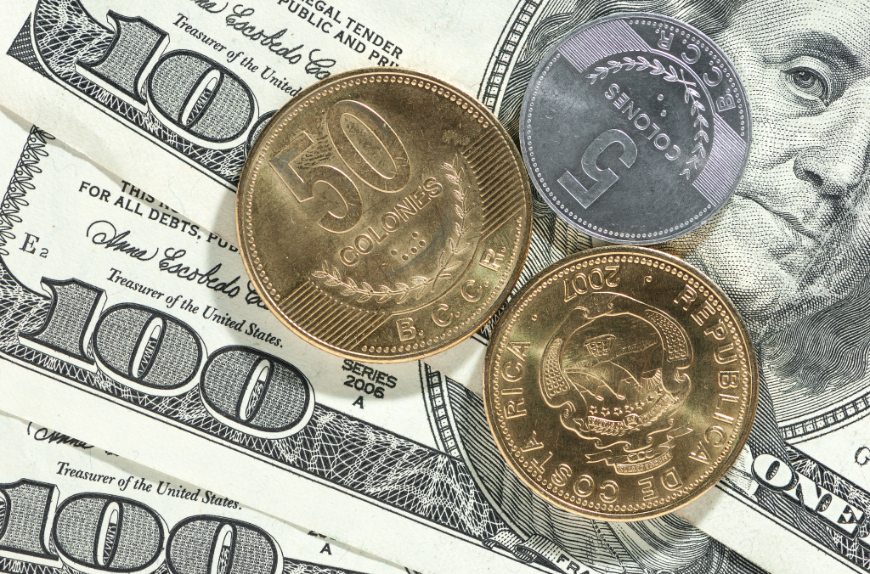 If you're heading to Costa Rica from the United States of America, or have the opportunity to get U.S. Dollars, you won't immediately need to exchange them for Costa Rican Colónes.
3. Personally, I do not think you need to exchange a lot of money, maybe $50 USD (or the equivalent). The small difference in the bank's exchange rate is not worth the long lines, and it is much easier using dollars. Starting off with colónes (Costa Rican currency) is not necessary. Do not bring all large bills, since most stores do not accept bills over $20.
Emergency Contact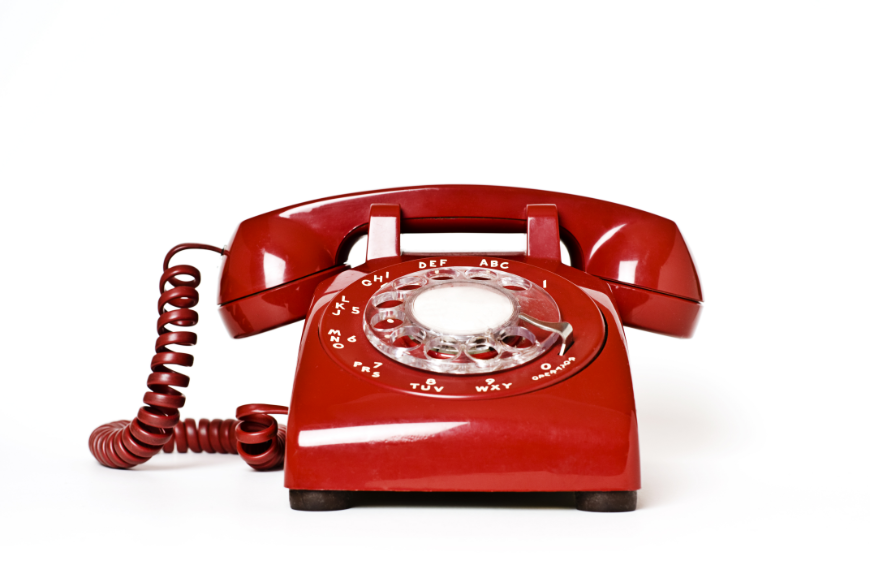 Got a travel emergency that's not a medical emergency? Good luck calling an online booking portal...
4. Our office hours are 6:00 a.m. to 9:00 p.m., during those hours you can contact us at [Go to Anywhere.com if you can't wait to book your holiday, and want to call us right now!]. Between 9:00 p.m. and 6:00 a.m., we have an EMERGENCY ONLY phone: [You'll have to book your holiday to receive this number!].
Vacation Time Zone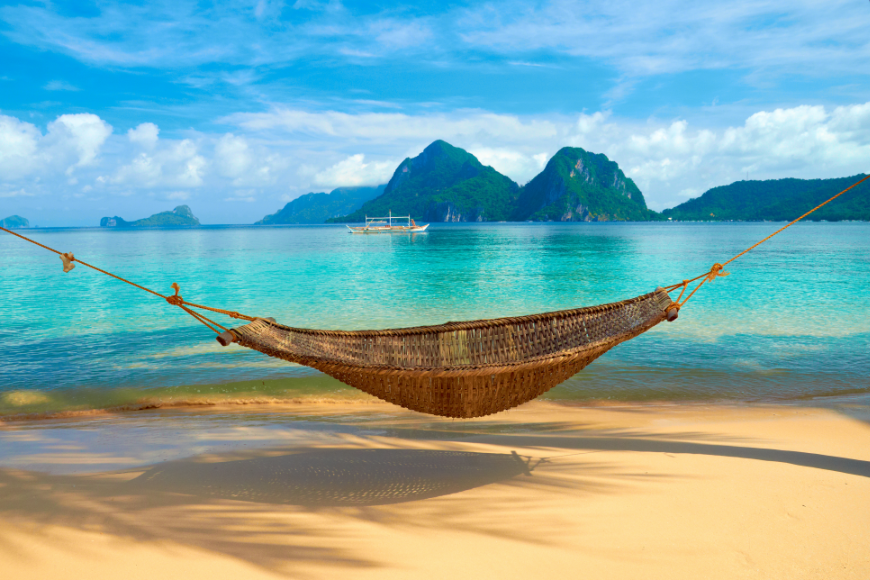 What's better than napping? Napping in paradise. Remember, you're on holiday time, not office time.
5. Costa Rica is a beautiful country—the most beautiful place on Earth if you ask me. In this country things happen at a 'Costa Rican pace.' We really live the Pura Vida vibe and love having people over, but don't expect for things to be automated. Your guides and ambassadors' goals are for you to enjoy your experience and this sometimes takes time; sloths, monkeys, and toucans are out there but they have their own agenda and will come out and show themselves when they want…if they are not too shy ;)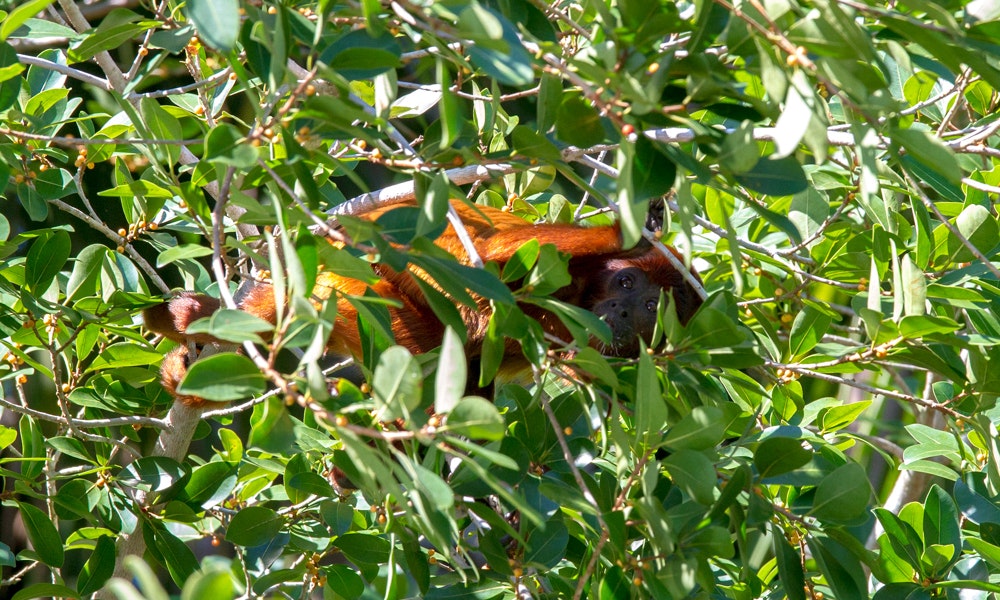 This must be one of the shy animals Katia mentioned...
Well done Ms. Quirós, and just think, she sends you all of this information (and goes into greater detail) before you even walk out of your door—luggage in tow. Oh! There's one more thing Katia wants you to keep in mind…
"Embrace your stay, and be happy that you have the chance to enjoy all of this. Please do contact us if there is anything we can help you with."
If you doubt she's genuine about Anywhere wanting to be your helping hand, Katia's parting words were a popular online quote which embodies why Anywhere keeps striving to be the number one choice in modern day travel agencies, "Just about the time when you think you can make ends meet, somebody moves the ends, so you just keep moving forward."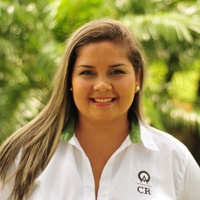 Katia Quirós, Senior Travel Agent - Anywhere Costa Rica & Panama