Costa Rica is a leader in sustainable tourism. It's also increasingly expanding options for accessible travel. Our team is ready to help you design the universally accessible, green vacation of your dreams.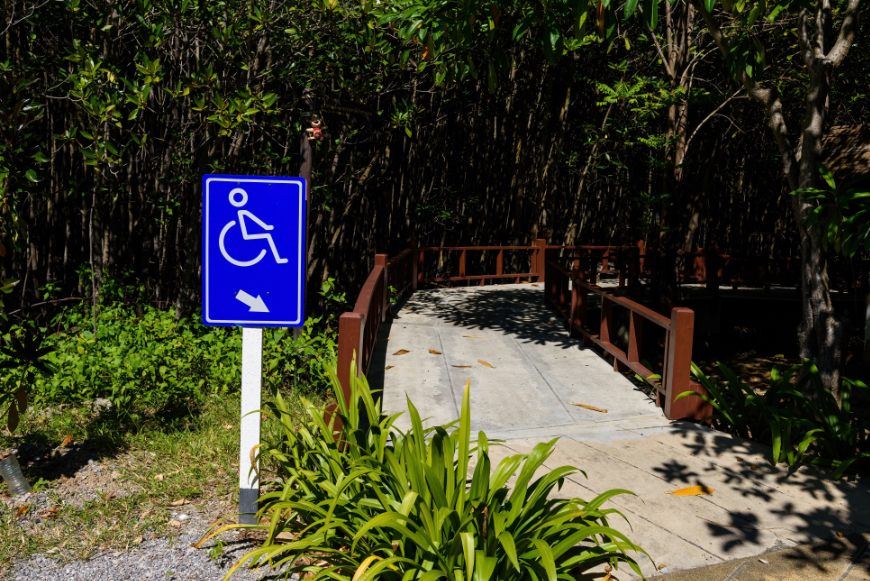 You're free to explore nature and the rest of the world when you travel Anywhere.
Make no mistake, some planning ahead is still a must. New buildings have to meet accessibility requirements, but that's not the case for all the sidewalks and older structures. San José has special taxi vans that can accommodate wheelchairs, but public transportation around the rest of the country can be iffy. For an especially easy trip, Anywhere can provide private transportation in comfortable, air-conditioned vehicles (although we can't do much about the bumpy roads!).
We've curated a list of eco hotels that are all wheelchair accessible and nearby some of Costa Rica's most accessible attractions. You can find eco-friendly destinations that make it easy to access volcanoes, coffee plantations, and canopy tours through the rainforest. These green accommodations also have good menus and a variety of options, so you can save yourself the trouble of trying to find accessible restaurants.
Finca Rosa Blanca Coffee Plantation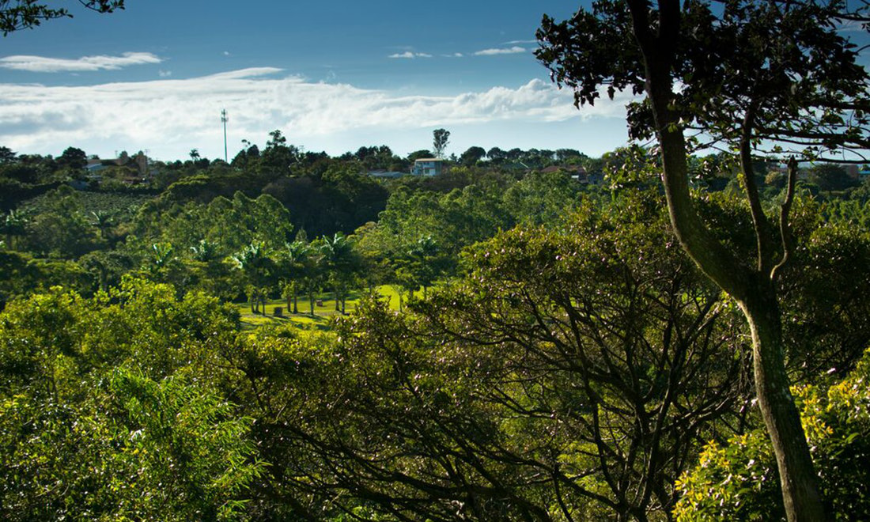 Enjoy accessible travel and luxury when you indulge in a holiday here.
Finca Rosa Blanca Coffee Plantation is just a 30-minute drive from San José. This hotel has one wheelchair accessible room and a reputation as a glamorous eco hotel.
In addition to its eco-friendly accommodations, this property also has its own sustainable coffee plantation where you can learn about Costa Rica's coffee production and sip some of the hyper-local organic brew. While you're in Heredia, you should also stop by Sibu Chocolate for a tasting. This is a seated experience—no walking required—where an expert guides you through the many subtle flavors in a sustainably harvested bite of chocolate.
This lodge is also in a good spot for a day trip to Poás Volcano, which is Costa Rica's only fully accessible volcano. The top of the volcano is a stunning sight—the blue-green water gives off steam from a crater that's nearly a mile wide.
Learn more about Costa Rica's fine chocolate in this article...
Hotel Bougainvillea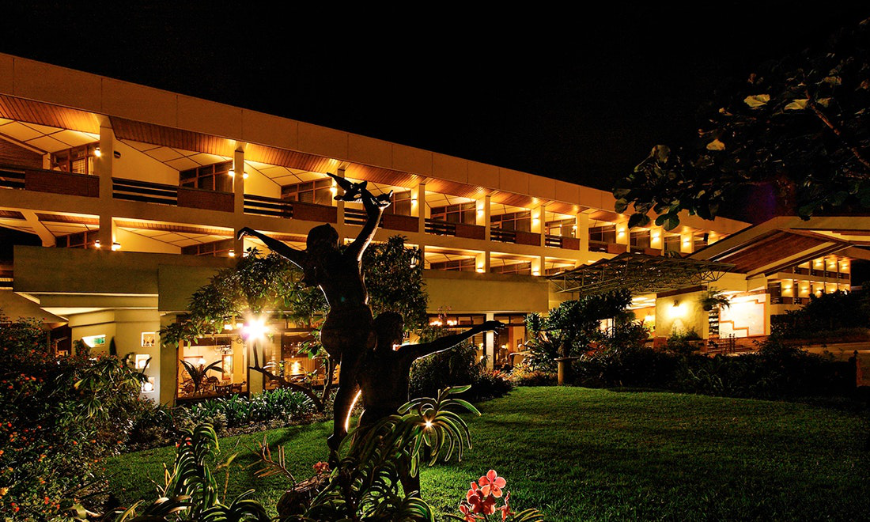 There will be a lot to enjoy during the day and night when you stay here. The Hotel Bougainvillea is beautiful at night.
Hotel Bougainvillea is in the highlands of Heredia. This area has intense, colorful vegetation and provides just the right atmosphere for coffee production. There are a couple of accessible guest rooms and the restaurant and the swimming pool here have wheelchair ramps.
While you stay here, you'll want to check out the nearby Britt Coffee Plantation. Paved paths welcome wheelchair users and educational tours inform visitors how the climate contributes to a perfect cup. Toward the end of the tour you'll taste the finished product and stock up on bags of beans to bring home.
Hotel Arenal Springs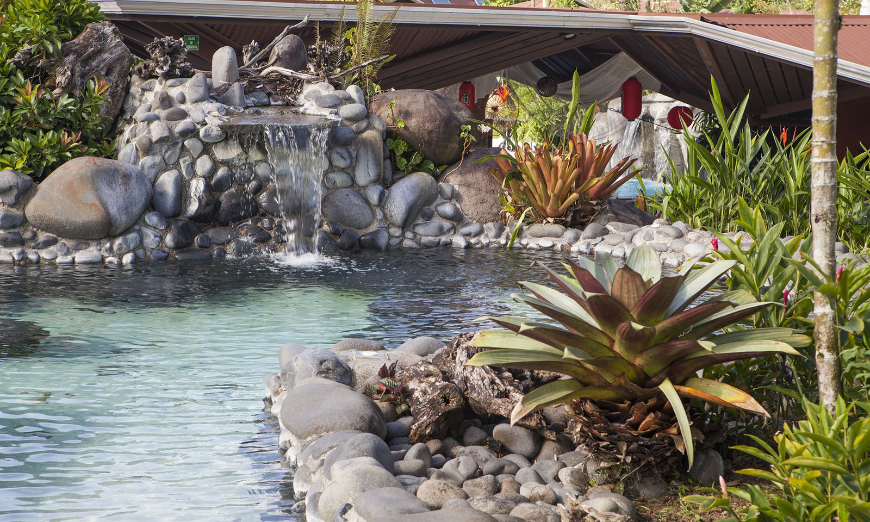 Enjoy every aspect of this eco hotel, because it was designed to be accessible to all travellers.
Arenal Springs is a sprawling resort with its own swimming pool and hot springs. Everything is designed to be wheelchair accessible and you can experience the gorgeous jungle landscape from the comfort of the hotel grounds.
While you're here, take a sky tram tour of the Arenal forest canopy — trams are large enough to accommodate wheelchairs. Have a guide join you if you'd like to pause for a few edifying tidbits. Come down from the treetops for a tranquil visit to La Fortuna Waterfall. This attraction has an accessible viewing platform where you can see the breathtaking, 200-foot (61-m) cascade.
Rio Magnolia Eco Lodge
Breakfast with a view…
This is simply the first of many wonderful meals you'll have during your Costa Rican holiday...
Rio Magnolia Eco Lodge immerses you in nature, on a hilltop between the jungle and Dominical Beach. This lodge is also a coffee plantation. Besides the delicious coffee, the lodge offers a full fine dining experience. There is one wheelchair accessible room near the pool.
When you're tired of the beach, explore more of the coast. It takes about 1.5 hours to get from the lodge to Manuel Antonio National Park, best known for its beaches and sea turtles. Check out the park's brand-new Universal Trail that traverses the wetlands.
Villa Blanca Cloud Forest Hotel and Nature Reserve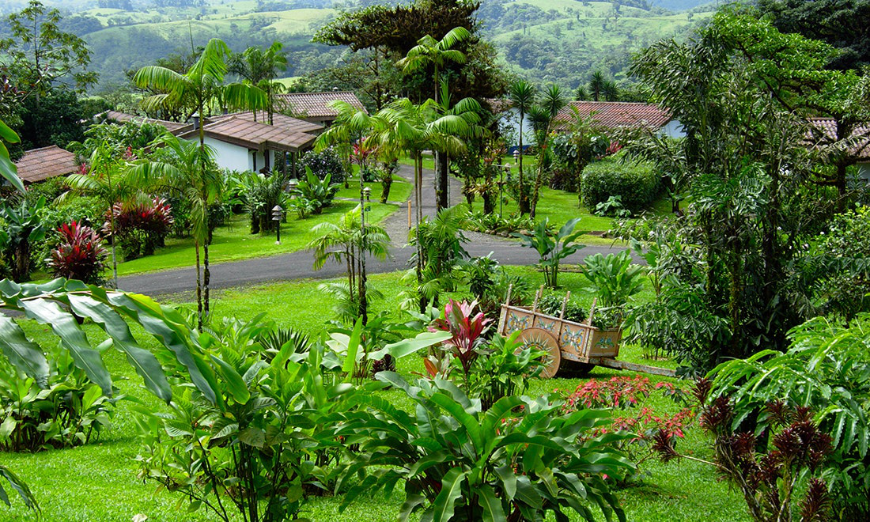 Explore Costa Rica's entrancing environment from the comfort of this beautiful hotel.
This accessible, sustainable hotel is for visitors who want pampering and relaxation in a remote part of the highlands. Villa Blanca is nestled in its own cloud forest preserve and is billed as one of Costa Rica's "Greentique" hotels. It combines sustainability with an upscale spa and luxurious accommodations.
You don't have to leave the grounds to experience one of Costa Rica's natural wonders. A cloud forest is a rare environment — a high-altitude, high-humidity forest where orchids, bromeliads, and a variety of exotic birds thrive. The reserve has its own science center where you can take an educational tour and learn about the many types of medicinal plants that grow in the area. Villa Blanca is also about two hours away from Arenal Volcano National park, which has its own selection of wheelchair accessible tours.
We're Here to Help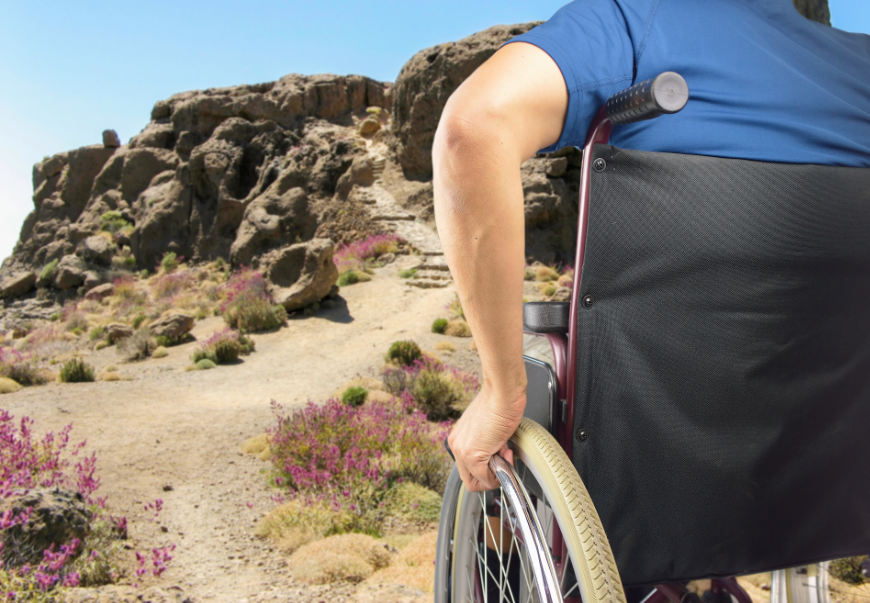 Everyone deserves to see the world, which is why Anywhere is committed to offering accessible travel options.
Travelers in wheelchairs don't have to sacrifice their commitment to going green. Explore Costa Rica on your own terms and tailor trips to beaches, jungles, and highlands. Logistics might seem tricky, but we're here to help you roll seamlessly from one eco-friendly destination to the next.