Yet another reason to rejoice on Earth Day 2018: Peru has expanded its area of protection within the Amazon rainforest. Learn why this is important, and why you should visit this enchanted wonderland before it's too late.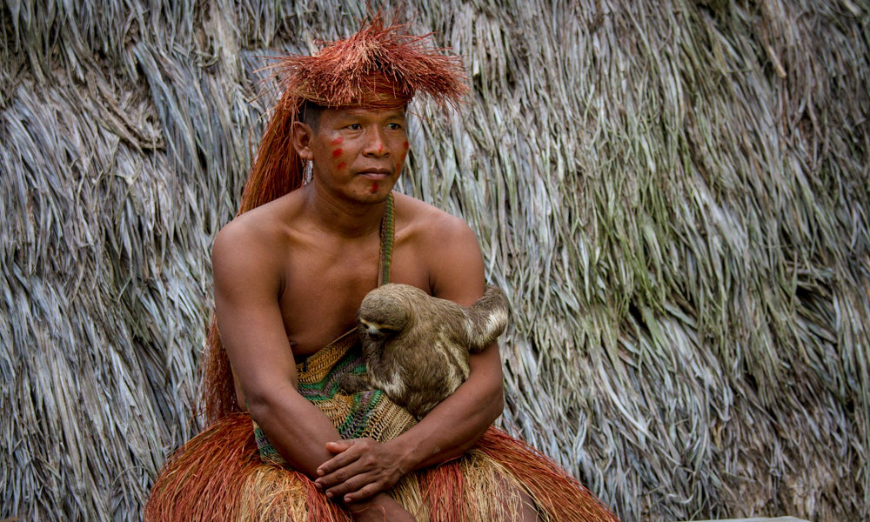 Imagine someone came to your city, started knocking down your home without asking you, and did it all in the name of 'progress.' Welcome to the plight of the Yagua...
When much of the world is engrossed in springtime celebrations, Peru welcomes the beginning of the dry season. This is the best time to visit the Amazon, when the humid environs are easier to explore. Deep in the jungles of the Amazon, the clear skies herald a huge victory for this immense rainforest. Earlier this year, the Peruvian government dedicated 988,421 acres (400,000 ha) of jungle to form Yaguas National Park. In the past decade, nature reserves have struggled to enforce their protected status. Gold mining, deforestation, and construction of a major road have wreaked havoc on the jungle ecosystem.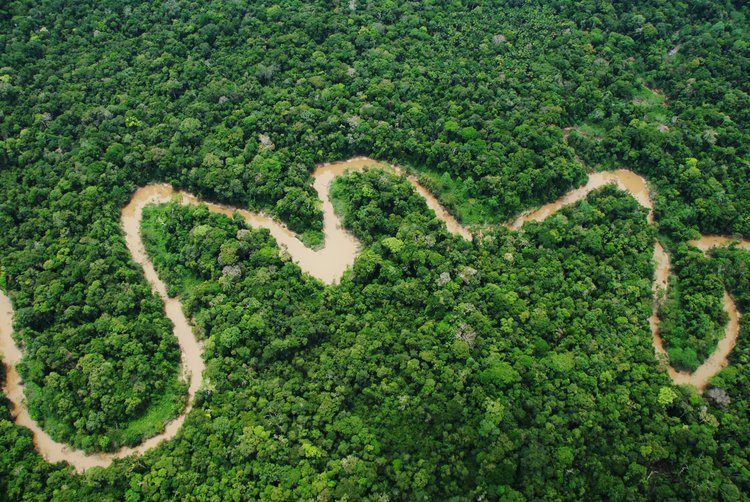 Peru's new national park is a great step towards protecting the Earth's rainforest. Image by Andes Amazon Fund
Peru is an overwhelmingly Catholic country, and the Pope has thrown his support behind the nation's environmental causes. On a papal visit in January 2018, Pope Francis addressed an indigenous audience, voicing support for their right to their land, stating, "The native Amazonian peoples have probably never been so threatened on their own lands as they are at present." He echoed the Amazon's moniker as "the lungs of the planet," in reference to the rainforest's ability to absorb carbon dioxide, a gas that is one of the main causes of global warming.
News of the new park may never reach the people whom it affects the most. Approximately 1,000 members of around 6 different tribes live in the newly formed Yaguas National Park. Yaguas National Park also protects a crucial pocket of biodiversity—scientists have already discovered what they believe to be a previously unidentified species of fish in one of the park's rivers.
Since the 1940s, conservationists have campaigned to conserve the Amazon with national parks. Many of these are well-established destinations, with tours and eco lodges that practice sustainable tourism. Today, there are an increasing number of options for visitors who want to explore one of the wildest places on Earth but still want creature comforts.
Where to Tour the Peruvian Amazon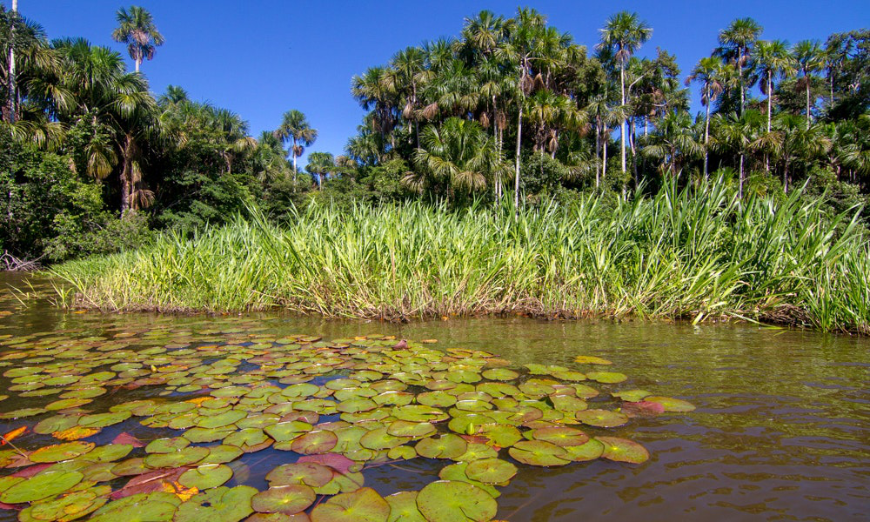 Water, green, and wlidlife. These are the things you'll find in Peru's Amazon—and that's all you should find.
Peru's Amazon covers 60 percent of the country's total landmass—check out a map to fully appreciate the size of the Amazon River alone. The Marañon, Ucayali, and Napo Rivers make up the huge network of waterways that form Peru's Amazon Basin. Peru's Amazon has two main gateways: Iquitos in the north, and Puerto Maldonado in the south. Iquitos is the Amazon's largest city, and is also home to popular attractions like a manatee rescue center. Puerto Maldonado is mostly a jumping-off point for exploring Tambopata Reserve. The town of Tarapoto is also to the north, and is the transition point from the Andes to the northern Amazon. It offers a fascinating mix of environments.
No matter where you visit, you'll have the chance to meet people who call the rainforest home. The new Yaguas National Park takes its name from the Yaguas people, an indigenous group that has increasing political visibility. At certain outposts, they welcome visitors interested in learning more about their culture, blow dart hunting methods, and traditional plant medicine.
Peru's Amazon Basin has incredible eco lodges. These hotels put sustainability first, and many do all they can to support the local economy. They typically can be booked as part of a tour package with meals and tours included. All of the following national parks have comfortable lodges that make exploring the rainforest easier than you might have guessed.
Tarapoto and Cordillera Escalera Conservation Area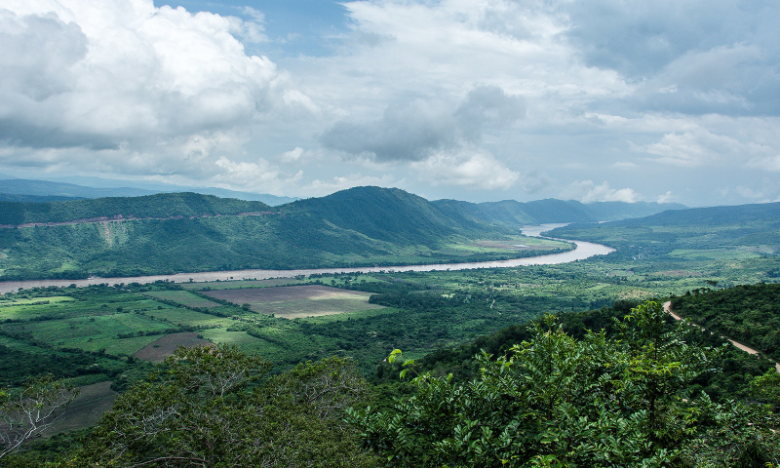 A town that's more green than grey is a rare find.
Tarapoto offers access to the Cordillera Escalaera Conservation Area, which protects a swath of Peru's Amazon lowland jungle and cloud forest. While you're staying in Tarapoto, plan a trip to see some of this Amazon's prettiest waterfalls. See the orchids and ferns that sprout near the misty plummet of the Ahuashiyacu and Pucayaquillo Waterfalls. For some local adventure, go hiking along the rapids of Huallaga River.
Pacaya Samiria National Reserve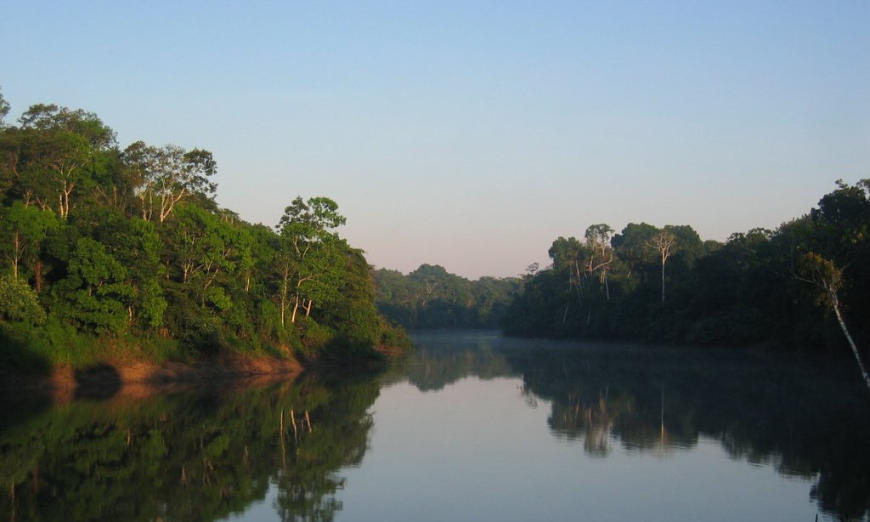 A stream of endless beauty.
Pacaya Samiria National Reserve is one of the largest reserves in Peru's Amazon and provides a habitat for rare animals, including the highly endangered jaguar. This reserve has a good selection of eco lodges, but you can also choose to spend most of your visit on the Amazon River. Depart from Iquitos on an Amazon River cruise — one of the most comfortable ways you can explore the world's wildest territory. Rivers are home to some of the Amazon's most rare species, including pink rivers dolphins and Amazon manatees.
National Tambopata Reserve and Puerto Maldonado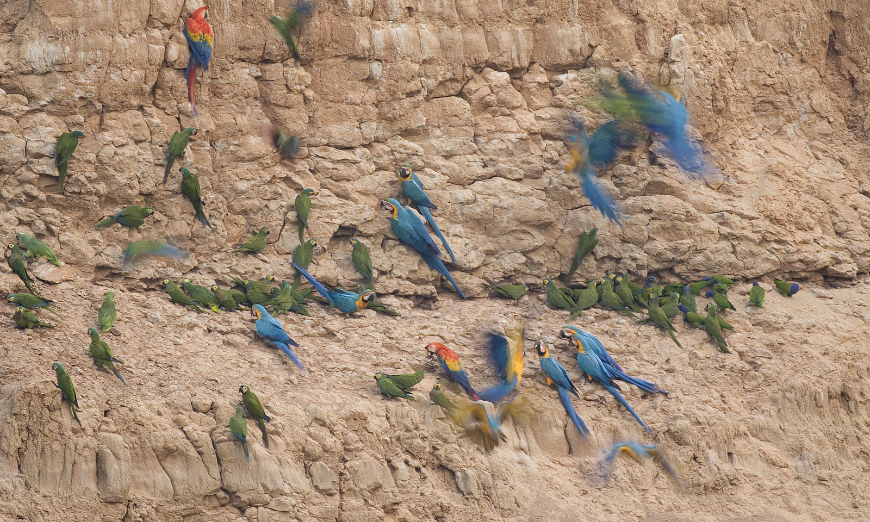 These birds fly free—sans the confines of a pet shop and a cage.
This reserve covers 274,690 hectares (1,060 square miles) of lowland rainforest in the southeast of Peru's Amazon. You're likely to see some of Tambopata's incredible biodiversity on a boating tour of Sandoval Lake. As you paddle along, you'll have the chance to see endangered animals like giant otters and black caimans. This is also one of the spots where paiche fish thrive—an endangered species that routinely grows to be 10 feet (3 m) long.
Tambopata is famous for its Macaw Project and the Colpa Colorado salt lick, where macaws gather on an exposed hunk of clay near the bank of the river. Their feathers form a radiant tapestry against the beige wall of clay. This is just one of the incredible bird watching tours you can take in this area—make sure to include canopy tours on your itinerary.
When Can You See the Amazon?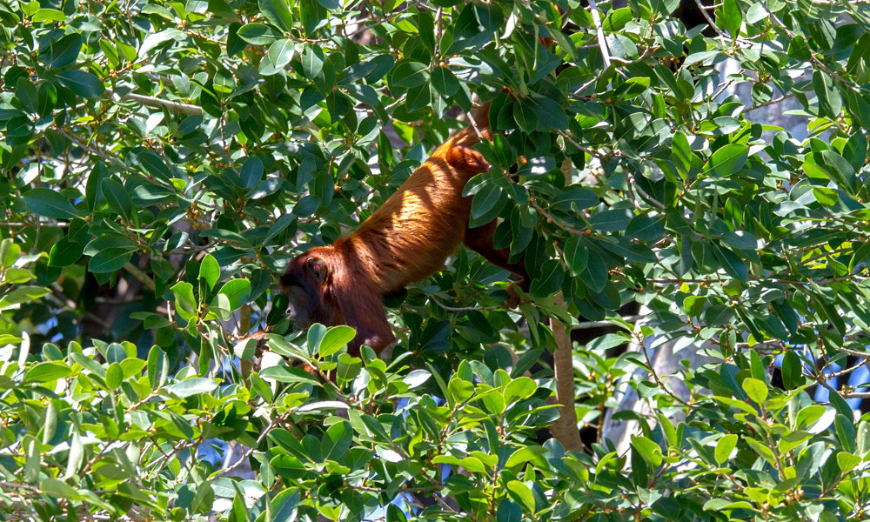 There's no need to search high and low for adventure when you vacation in Peru's Amazon.
Peru's dry season lasts from May to October. Celebrate Earth Day this year by planning a trip to Peru's Amazon—one of the planet's most critical environments. Ecotourism provides a much-needed incentive for Peru to continue adding to its Amazon reserves!