Casa el Vitral
Casa el Vitral is a luxurious house with access to many of the best parts of Gibara. The room for rent is spacious and comfortable.
Casa el Vitral almost feels like a mansion from colonial times. The high ceilings and long wide hallways will transport you back in time. The courtyard is filled with ornamental potted plants and wrought iron patio furniture. Stained glass windows welcome you inside, turning the Cuban sun into colorful lights flickering across the walls.
The hostel offers one bedroom with a private bathroom. The room is air conditioned and the bathroom has hot water all hours of the day. While the kitchen is open for your use but the hosts do supply a complimentary breakfast service. With these amenities and the houses overall comfort you will have a relaxing and enjoyable stay at Casa el Vitral.
Facility Amenities
---
Restaurant in Hotel
Free Breakfast
Wireless Internet
Spa Services
Wheelchair Accessible
Swimming Pool
Air Conditioning
Hot Water
Mini Bar
Mini Refrigerator
Facility Amenities
---
Restaurant in Hotel
Free Breakfast
Wireless Internet
Spa Services
Wheelchair Accessible
Swimming Pool
Air Conditioning
Hot Water
Mini Bar
Mini Refrigerator
Check In:
2pm
Check Out:
12pm
Casa el Vitral Accommodations & Rooms
1 Room
Air Conditioning
Hot Water
Mini Bar
Mini Refrigerator
Patio
Casa el Vitral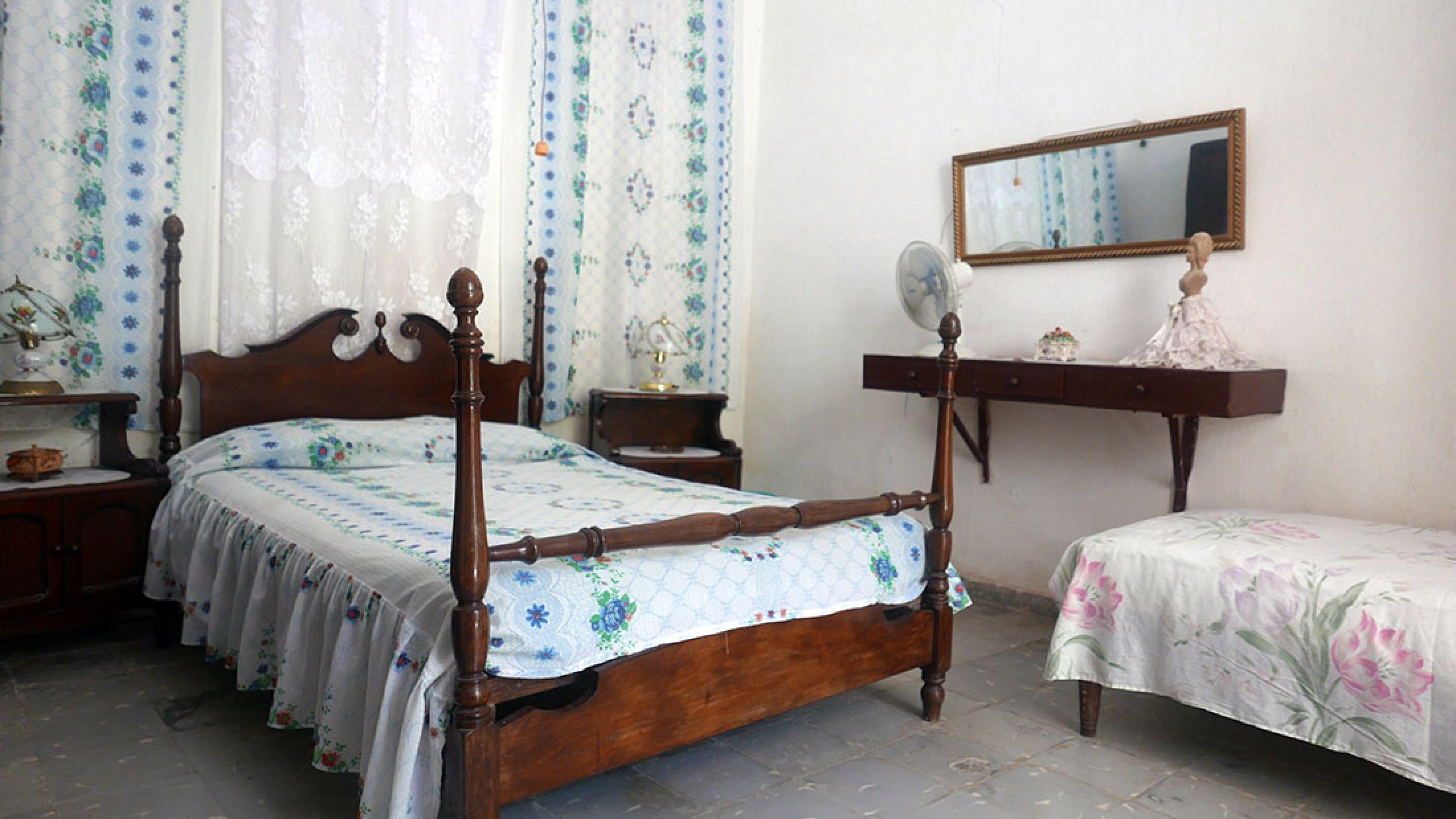 Room rates: $60
Anywhere.com