High in Cuba's mountains you can hike to some of the most impressive vistas in the country. In the east, you can climb the mountains of the Sierra Maestra. From the town of Santo Domingo, you can summit Pico Turquino — the tallest mountain in Cuba. The Sierra de los Órganos mountain range dominates the landscape to the west. At the foot of these mountains is Viñales — a place where you can see rocky formations left behind by an ancient, eroded plateau.
Cuba's hiking vacations reward you with an active adventure in nature, and unique stories that you'll miss out on if you spend all of your time at the beach. They'll also grant you the opportunity to get to know some of the locals outside of the usual tourist destinations. If you're hoping to observe some of the island nation's wildlife, then going further inland is a great move, because Cuba's hiking areas tend to be significantly less crowded than the country's 'postcard-perfect' beaches.
Take one of the best snapshots of your life when you grab your camera and get a unique vantage point from Cuba's highland destinations.
#1:

 Cuba Highlands - Sierra Maestra (Santo Domingo)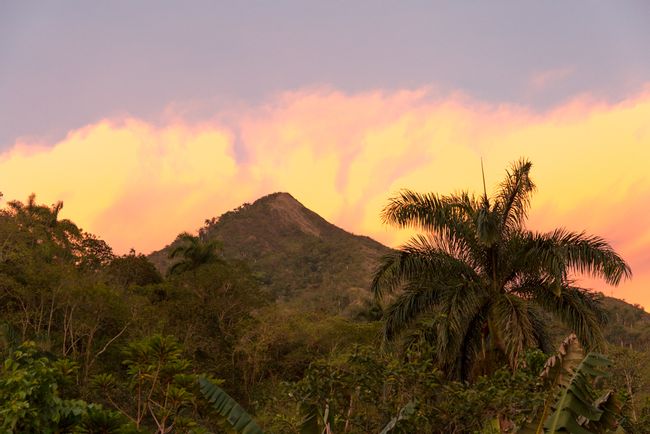 Santo Domingo, Cuba →
If you have a thing for the high places of the world, where better to strap on your hiking boots than Cuba's tallest mountain? Topping the Sierra Maestra range at 6,476 feet (1,974 m), Pico Turquino is the highest point in Cuba, and quite the adventure to tackle.
Don't let the 8-mile (13-km) distance fool you, this is a tough hike and you'll need a guide to do it. While you can reach the top in one day, your itinerary will include an overnight stay within a rural community before tackling the descent. This is one of Cuba's greatest adventures!
If you don't need the accolades of reaching the summit, there are plenty of more chilled out hikes in the Sierra Maestra. Take on the forest trails in search of rare orchids, tiny 'bee' hummingbirds, and refreshing creeks to bathe in. It's also possible to travel on horseback.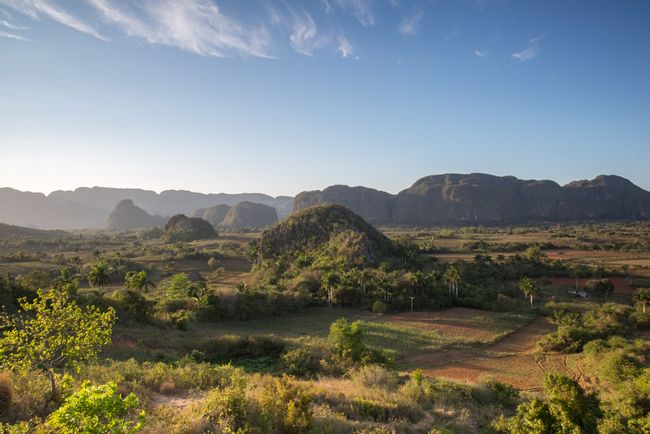 Viñales , Cuba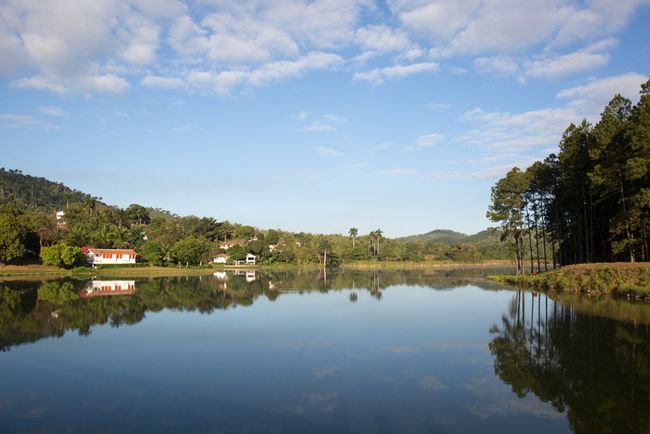 Las Terrazas & Soroa, Cuba