Havana, Cuba
Havana is a beautiful and captivating city. It's home to the country's most thriving cultural, culinary, and artistic scenes, and is a fascinating intersection between Spanish colonialism and Cuban Communism. The people here are friendly and welcoming, and it's easy to spend an entire week strolling its streets, visiting museums, and listening to live music.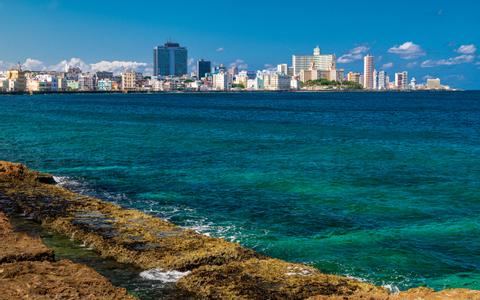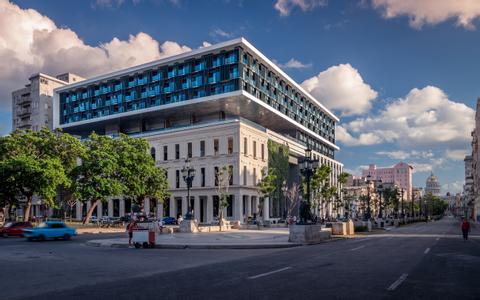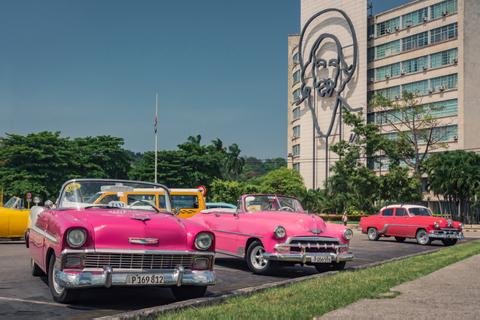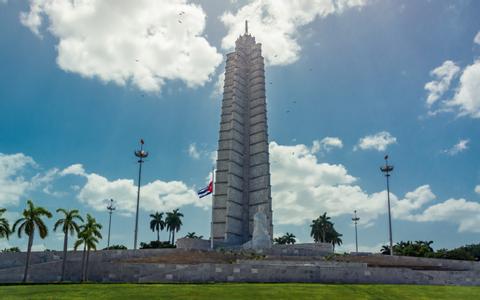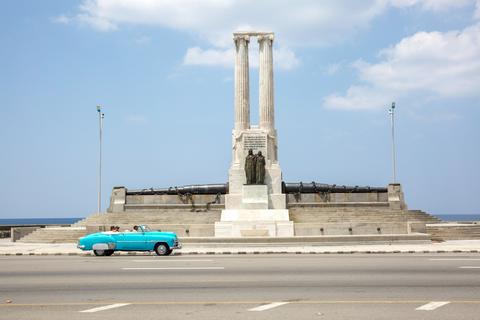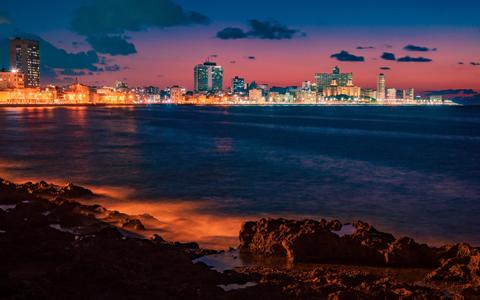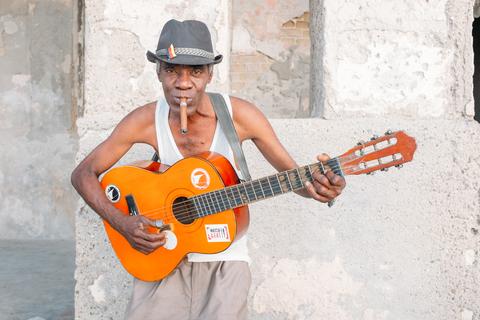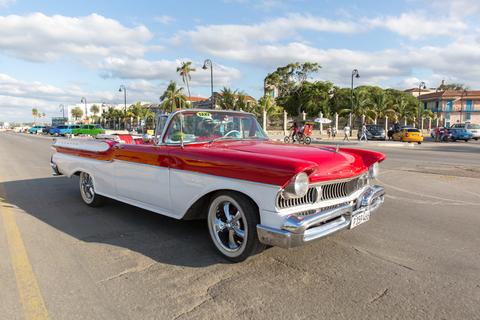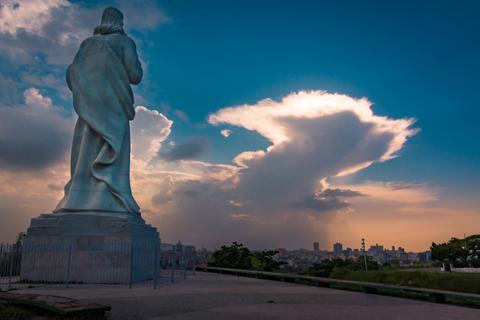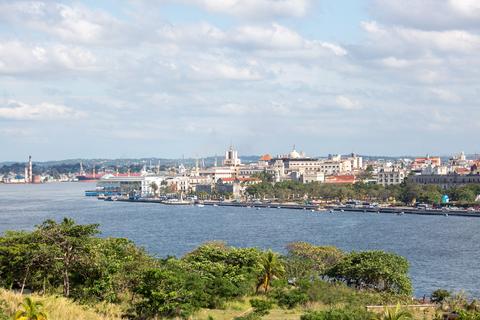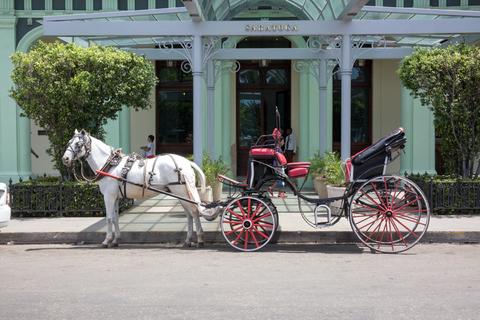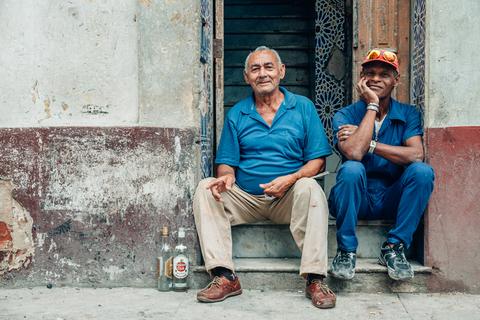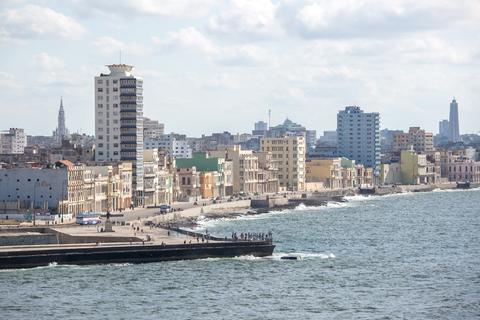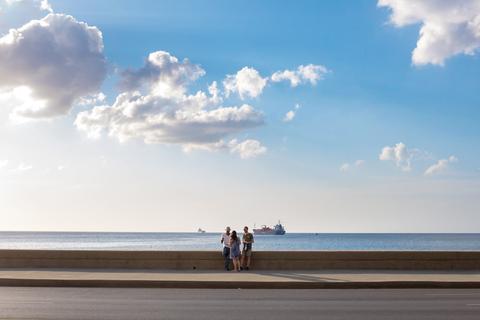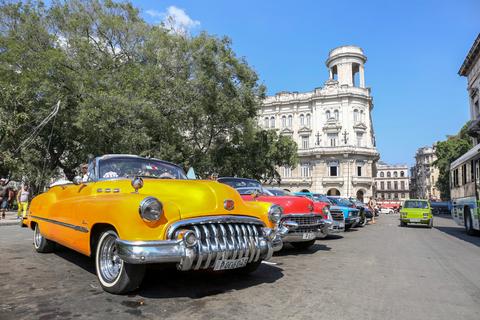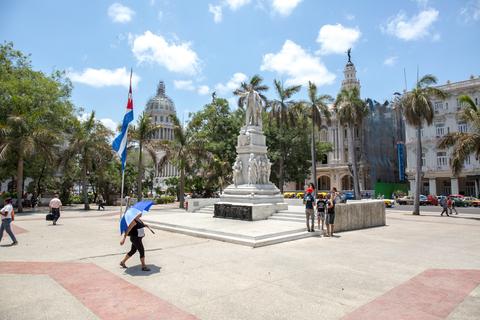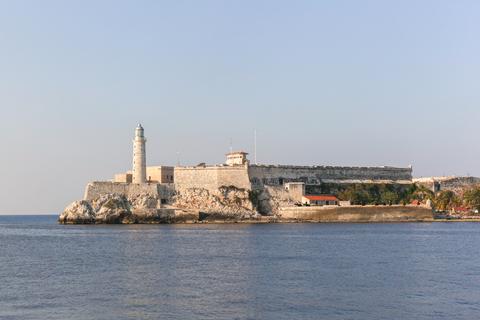 Havana is the capital of Cuba and the largest city on the island, with a population that hovers around 2.2 million. It sits along a large bay, the Bahía de la Habana, on the north coast of Cuba. Few people actually realize how close Havana is to Florida—a measly 93 miles (150 km) is all that separates the US from Cuba. The majority of international flights land here, so it's likely that most trips will begin and end in Havana. The city offers travelers a kaleidoscope of attractions and activities.
Visiting Havana is like taking a step back in time. Walk down a street in Havana Vieja (Old Havana) and you'll see classic American cars parked alongside dilapidated Spanish buildings. Government propaganda – which hasn't changed much in the 55 years since the Revolution – appears on street corners and billboards. Architecturally, the city is a mashup of time periods and building styles, with everything from art deco to late baroque on display. The streets bustle with people and activity. It's tough to pinpoint just what it is that makes Havana so special, but you'll know it once you feel it. It's easily one of the most incredible cities on the planet.
The city is large and spreads out over 286 square miles (740 square km). As such, it's best experienced in neighborhoods, each of which has its own distinct flavor. Most travelers will want to spend the majority of their time in Havana Vieja, the oldest and most interesting part of the city. Vedado is home to modern Havana, as well as some ornate mansions that date from the '40s and '50s. Miramar, the wealthiest part of the city, also deserves a look if you're interested in rounding out your experience in Havana.
History
Havana was originally founded in 1515 along the southern shores of Cuba, but the city was moved to its present location in 1519. Havana became the capital in 1553, taking the title from Santiago in eastern Cuba. Spanish wealth and treasure – much of it collected from other parts of the Americas – helped build the city, and by the early 18th century Havana was one of the largest cities in the New World. The largest fortress in the Americas was built here after the English captured Havana in 1762 (but exchanged the city back for Florida), which helped protect the burgeoning capital. Beautiful mansions and cobblestone streets were built, and by the 19th century Havana's boundaries were pushing into the surrounding countryside. It was a modern, elaborate, and impressive city.
The city continued to prosper following the Spanish-Cuban-American War. By the mid-20th century, the city had a large middle class. Americans came down to the island to gamble, party, and revel in the island's festive atmosphere.
The Revolution hit Havana hard. Wealthy citizens left the city along with tourists, and Havana slid towards poverty. Buildings and infrastructure were neglected and slums developed. Things got even worse when thousands of peasants poured into the city looking for work—the government was forced built concrete apartments on the edge of Havana to house these migrants. Eventually, the government began a preservation program in Havana Vieja. Today, many of the buildings in the old city are well restored, while those in the surrounding neighborhoods continue to crumble.
Where to Go and What to Do
Travelers should focus their energy on Havana Vieja. This part of the city is utterly fascinating and deserves a few days of exploration. The neighborhood is technically defined by where the original city walls once stood—it essentially includes everything east of the Prado. Around 60,000 people live here.
The Prado is a good place to begin your explorations. This marble boulevard leads from the Malecón to Parque Central, and is lined with trees, gas lamps, and benches. Lovers cuddle up on the sidelines, while children skate by on rollerblades and old men play chess. Historic buildings line each side of the Prado—some are beautifully restored, while others are sagging and dilapidated. This is a great place to stroll, soak up the atmosphere, and take photos.
The Prado ends at Parque Central. This central park is a popular hangout for locals, and is where you'll enter into the older neighborhoods of Havana Vieja. A few nice hotels border the park, as do classic cars and horse-drawn carriages that offer rides to tourists. The National Capital and National Museum of Fine Arts are both just a block away. The capital, which was built in the 1920s and modeled after Washington's Congress building, is currently being restored. The National Museum of Fine Arts has an impressive collection of international artwork, and is worth an hour or two of your time. This museum also has an all-Cuban section in another building near the Prado.
Walk east from Parque Central and you'll find yourself amidst a maze of cobblestone streets and old buildings. This is the most interesting part of Havana Vieja, and is home to tasty restaurants, fun bars, and good shops. You can stop in for a daiquiri at Hemingway's favorite bar – La Floridita – and listen to live jazz, or else sample the goods at a cigar and rum shop.
Plaza de la Catedral is a must-see. This lovely cobblestone plaza dates from the 18th century and captures the essence of Havana Vieja. A baroque church and several museums border the square, and women in traditional costumes pose for tourists. There are also quaint cafes where you can get a bite to eat.
You should also plan to visit the Plaza de Armas and Plaza Vieja. The Plaza de Armas is the oldest plaza in Havana, having been built in 1519. It was once the administrative center of Havana, but these days is a pleasant, shaded park lined with booksellers. Restored colonial mansions and upscale restaurants surround Plaza Vieja. The plaza was originally a covered market, but today is a nice place to soak up the ambiance during your explorations of Havana Vieja.
The Malecón borders the northern side of Havana Vieja. This oceanfront walkway extends along much of the bay and is a wonderful place to sit or stroll. It's almost a microcosm for life in Havana—you'll see friends drinking rum, lovers sharing a kiss, and fisherman casting lines into the ocean. Come out just before sunset to watch the scene unfold as the city transitions from day to night.
Across from the Malecón at the entrance to the harbor channel is the Morro-Cabaña Historical Military Park. Together, these two fortresses made up Spain's largest defensive complex in the Americas. You can tour these castles and forts to get a better idea of how the city was defended in colonial times. There are small museums dedicated to history, weaponry, and Che Guevara. You'll also enjoy spectacular views of downtown Havana.
Another notable museum is the Ernest Hemingway Museum. Hemingway lived in Cuba for over twenty years, and his home has been turned into a wonderful museum. You can see the rooms where he wrote and slept, and marvel at his collection of hunted animals. The museum also is home to his storied boat, the Pilar, which took Hemingway on countless sportfishing expeditions.
For additional insights into the ghosts of Cuba, stop by the Cristóbal Colon Cemetery. This large cemetery is the final resting place for the most important figures in Cuban history. Walking along its avenues, you'll see the tombs of Cuban presidents, notable intellectuals, and famous musicians. The most important grave here, however, is that of Amelia Goyri de Hoz, who is revered throughout Cuba as La Milagrosa (The Miraculous One) and is regarded as a saint. Cubans visit her grave to pray for health and good fortune.
Havana has a spectacular nightlife. Cabarets are big here, not least of which is the Tropicana, Cuba's premier nightclub. The Tropicana has been in operation since 1939 and has hosted countless celebrities over the years. These days, you can watch scantily clad showgirls dance and listen to a marvelous orchestra. There are several other excellent cabarets in town that will have you clapping and smiling until midnight. There is also no shortage of music venues, which offer travelers the chance to listen to salsa, trova, son, bolero, and jazz. Needless to say, the dance floor is electric in most of these places.
We could go on and on about the wonders of Havana—however, this city is best experienced in person. It's a wonderful, historic place that will assault your senses in the best possible way. Plan to spend at least a few days here during your trip to Cuba.
Havana Personalized Trips