Casa Los Rubios is located in the Viñales region of Cuba.
Featured in:
Basic Casa Particular, Great for Families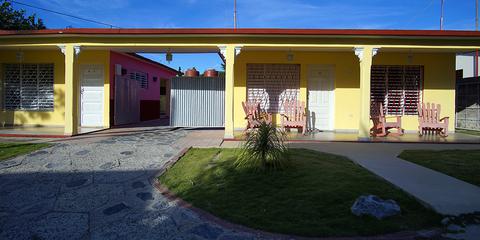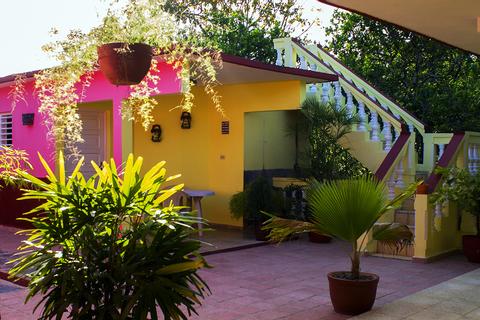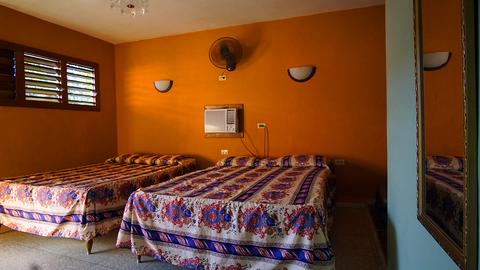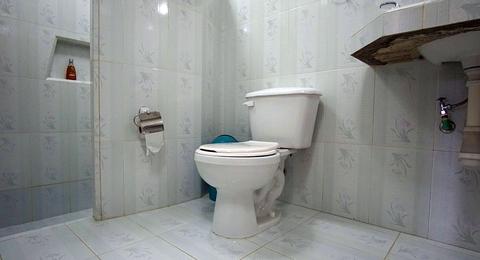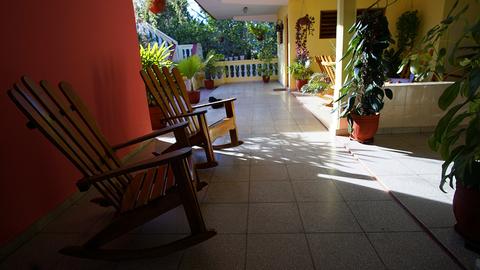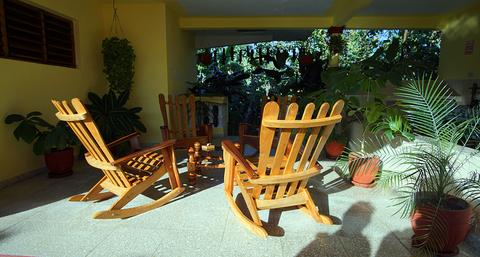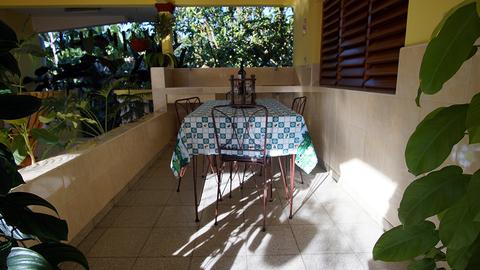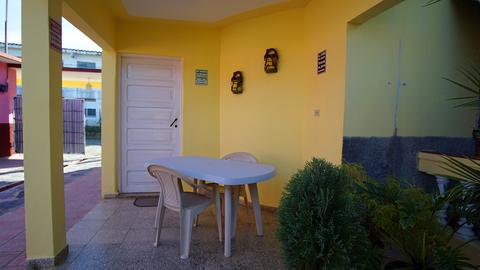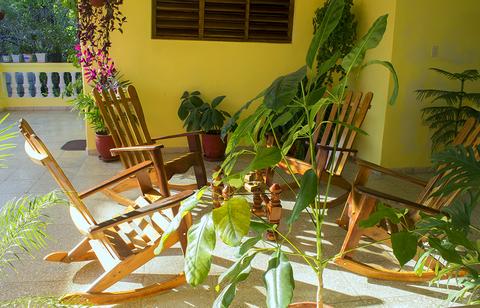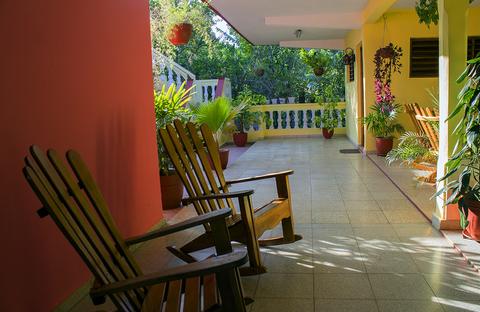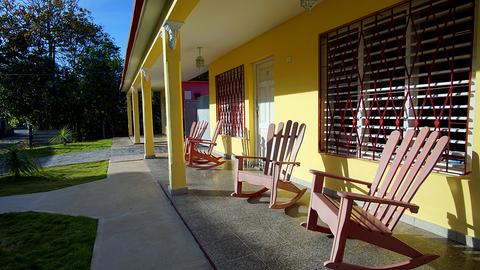 2:00 p.m. check in
12:00 p.m. check out
Free Breakfast
Viñales is known for its immense natural beauty. The mogotes (lime rock plateaus) stand tall and proud, while the gentle roll of the valley plays host to rustic tobacco farms and coffee plantations that guests can tour. Cafés, restaurants, and bars are located along the main road of the town, in addition to farmers' markets, shops, parks and even a lovely botanical garden.
Casa Los Rubios offers two air-conditioned bedrooms and a private bathroom that supplies hot and cold water. Guests will have access to the common spaces, including the spacious living room, where you are welcome to relax and socialize.
The terrace is adorned with orchids and fruit trees and is a great place to enjoy the view of the lovely Viñales Valley and the fresh Cuban air.
Your host will remain in the house during your stay, but will be very respectful of your privacy. Prepared meals (breakfast and dinner), laundry service and taxi arrangement are available to guests at an extra cost.
More Property Amenities
Air Conditioning
Gardens
Hot Water
Laundry Service
Accommodations
Air Conditioning
Hot Water
Living Room
Dining Room
Similar Hotels