Transportation
Anywhere offers the best transportation options for you to explore the islands of Indonesia. We'll get you to and from the airport. Deliver you to all of your tours. Take you home to your accommodations after a long, active day, and more. Our friendly drivers pride themselves on being prompt and helpful. Many are happy to teach you about the region as you go — drawing your attention to interesting sights, shops, and restaurants you may want to visit during your journey. Start your vacation secure in the knowledge that you'll always get to where you're going, reliably and with ease. Book your Indonesia transportation with Anywhere, now!
Frequently asked questions
Can't find the answer you're looking for? Reach out to ourlocal experts.
Should I Rent a Car?

If you are not a skilled and patient driver, it's a good idea to hire a driver and let the locals handle your transportation needs, rather than renting a car. It is safer and better than renting a car. Often your driver will know the best ways to go, good places to eat, and hidden or little-known locations to visit. Driving in Bali is very different than in Western countries. Traffic is chaotic, but with its own unique flow. Scooters, minivans, and large trucks and busses vie for space on either wide byways or narrow streets. Traffic jams are not uncommon. Anyone can and does enter roadways at any time, without looking, and from random directions. One-way streets seem to be a suggestion more than a requirement.

Most tourists will rent a scooter rather than a car. If you are not experienced riding a scooter or motorcycle, it is not recommended to learn in Indonesia.

You'll need an International Driver's License to drive legally in Indonesia. Be aware that as a non-citizen, any accident will automatically be assumed to be your fault. If you choose to drive, exercise caution, wear a helmet if on a scooter, drive slowly, and always drive completely sober.

Can I Take Public Buses?

There are a few different options for bus travel within Bali. Bali's transportation system is not what you would find in a large Western city. Instead, there's a network of buses traveling routes between popular tourist destinations. In general, expect bus travel to be time-consuming and inconvenient. It's more effective to hire a local taxi (either a van or scooter) to reach your destination. A Bemo (or angkot) is a 12-person minibus that runs a variety of routes between popular destinations. This is the traditional tourist or backpacker bus, but with the widespread availability of taxis and scooters, it is rare to see anyone but locals using them. Bemo transportation can be acquired at the airport and taken to the main Bemo terminal in Denpasar (Tegal Terminal). They have regular routes which are complicated and have numerous stops. A long-distance journey will likely include at least one transfer. Be sure to ask your driver if the bemo stops at your destination, and negotiate your fare.

Tourist bus services are another option for travel between popular destinations. These include the Kura-Kura Bus, Perama buses, and the Trans-Sarbagita bus. Check the operator's websites for prices and itineraries.

What Destinations Offer Domestic Flights?

A variety of low-cost carriers serve Indonesian destinations, making inter-island travel convenient and affordable while on holiday, or for connecting flights.

Domestic airline travel within Indonesia is readily available to and from Bali. Flights can be booked to/from Java at Jakarta, Yogyakarta, Bandung and Surabaya airports, or to/from Lombok at Lombok International Airport.

What Are Driving Times Between Destinations?

Driving times in Bali vary depending on where you are going, time of day, time of year, and any number of random road conditions (construction, religious processions, etc.) - all of which create traffic. Speed limits are rarely observed, but in general, maximum speed limits on highways or tollways are 60–100 km/h (37-62 mph). On all other roads, it is 40–80 km/h (25-50 mph). The minimum speed limit is 20 km/h (12 mph) lower than the posted maximum. In practice, outside of highways and tollways, you will rarely be able to exceed 40 km/h (25 mph) due to traffic and road conditions.

The following are the estimated travel times between Ngurah Rai International Airport and popular destinations: Kuta (30 min), Nusa Dua (30 min), Ubud (1 hr 30 min), Sanur (20 min), Seminyak (25 min).

The following are estimated travel times between Kuta and popular destinations: Airport (30 min), Nusa Dua (25 min), Ubud (1 hr), Sanur (25 min), Seminyak (15 min).

The following are estimated travel times between Ubud and popular destinations: Airport (1 hr 30 min), Kuta (1 hr), Nusa Dua (1 hr 10 min), Sanur (45 min), Seminyak (50 min).

What are Roads Like in Bali?

Roads in Bali are in very variable conditions. In the larger metropolitan areas like Denpasar, roads are in better shape than those found in more rural areas. Roads in Bali are generally bumpy, and have random hazards including potholes, gravel piles, parked vehicles, livestock, and religious processions. Driving can be best described as adventurous. Roads are slippery after rains, and will occasionally flood. Beware of hazards such as landslides, downed trees, and unmarked holes. Streets can be very narrow, and also occasionally unpaved. Larger roads are usually in better condition than smaller ones.

What are the baggage restrictions on domestic flights?

Domestic baggage allowances while traveling in Indonesia vary from airline to airline. It is best to check the individual airline's website before traveling to make the correct determination. As a rough estimate, often the limits are in the range of 20kg (44 lbs) for checked bags and 7kg (15 lbs) for carry-on. A helpful tip to minimize expense is to add on any additional bags to your ticket before arriving at the airport by using the airline website or telephone number. Fees for bags added at the airport are always much higher.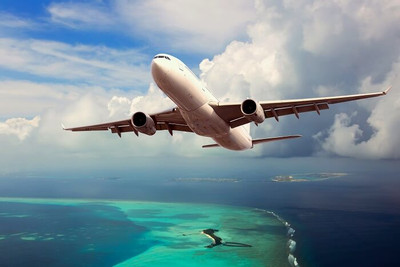 Explore the Indonesian Archipelago with ease when you book flights that will take you from one coast or island to the next.
Get more out of your vacation when you spend less time traveling by hopping flights from coast to coast or island to island. When combined with Anywhere's ground transportation, navigating your travel itinerary can be a seamless hop from A to B.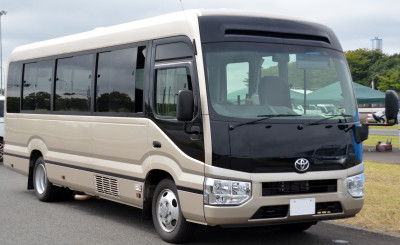 Exploring Indonesia is easy when you rely on Anywhere's comfortable and reliable shuttles to get you around.
This greener travel option allows you to fit your entire party in one or two vehicles. Traveling solo or with your best friend? You'll have the chance to meet fellow travelers through ride-sharing. Swap tips about can't miss sights and restaurants! Your friendly and experienced driver will be happy to answer your questions, teach you about the local culture en route, and more. Make the journey part of your adventure when you choose shuttle transportation for your vacation in Indonesia.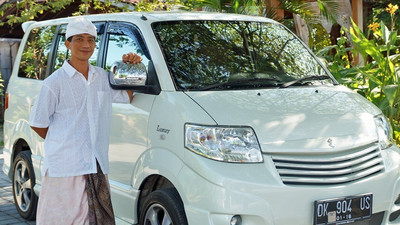 Private transportation is a great option for both large parties and indulgent getaways.
There's a lot to see in Indonesia, and you'll have a great time navigating the country when you do it at your leisure. Choosing private transportation for your vacation in Indonesia means you'll spend more time seeing the sights, because you don't have to wait for other passengers to board and get dropped off. Have questions about the local culture and can't miss sights? Your friendly and professional driver will be able to give you their full attention. Travel quickly and in comfort when you explore Indonesia with private transportation.