Nusa Dua, Indonesia
Nusa Dua is known for its long, sandy beach lines with international luxury hotel chains. Situated on the southeast coast of Bali, Nusa Dua can be reached from Denpasar by taxi or private car in around 35 minutes.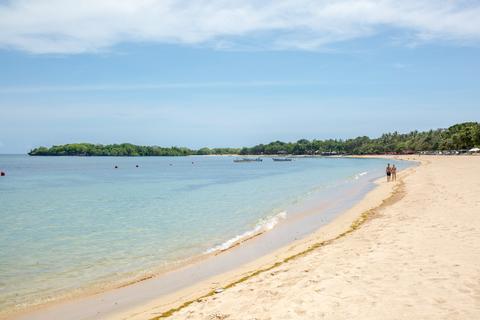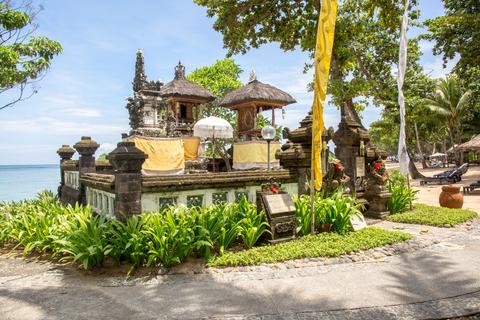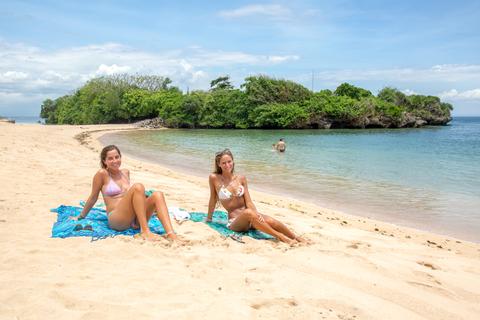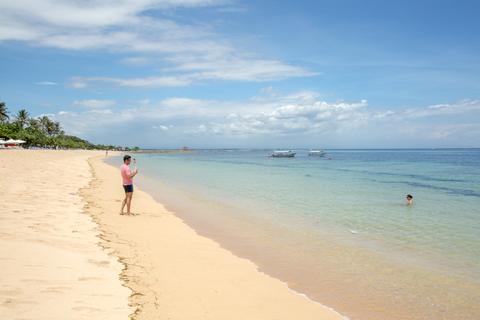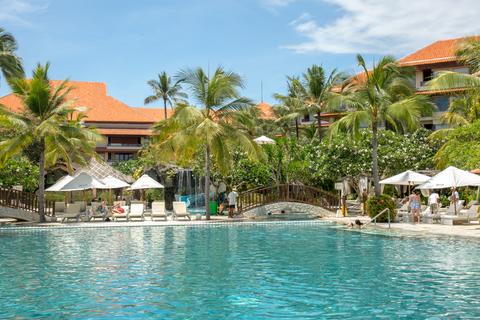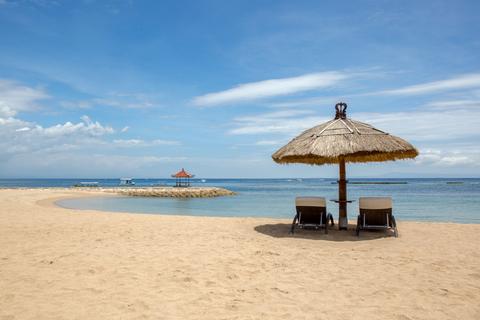 Considered ones of the most beautiful places in Bali, there is no lack of pristine beaches and high-end resorts for a pampered stay. Visitors to Nusa Dua are drawn to the sedate atmosphere and easy access to vendors who operate a variety of aquatic activities including paragliding, jet skiing, and snorkeling.
The roads in Nusa Dua are mostly new and well-maintained, which reflects the level of upkeep in the majority of the area. It's quite unlike many traditional Balinese villages. This is where you can leave the chaos of the island and retreat to your own private piece of a tropical getaway. The area caters to travelers who want a full-service, western-style resort experience.
However, if you are willing to venture outside the well-manicured compounds of hotel resorts, there are still quite a lot to do. From Nusa Dua, many tour operators take guests to the nearby Turtle Island Conservation Park and small reefs for snorkeling. There are a few local sights in Nusa Dua that you can explore during your stay:
The Water Blow is an incredible piece of rock formation that allows the coming ways to hit and erupt into the sky. Be careful to not get too close as the power of the rushing wave can be very powerful.
Uluwatu Temple is one of the most popular attractions in Nusa Dua. It's a Balinese temple situated on top of a cliff where you can take in the amazing vista over the ocean.
Puja Mandala translates to "the domain of worship", and is the perfect demonstration of how five of Indonesian's major religions can exist harmoniously together. At the same compound, you'll find a Buddhist temple, an Islamic mosque, Hindu temple, a Protestant church, and a Catholic church.
For travelers looking for a balance of lazy beach days and the opportunity to explore cultural sights and experiences, Nusa Dua is the perfect destination to get it all in one place. The myriad of luxurious accommodations offer peace of mind and escape from your every day.
Nusa Dua Personalized Trips