Batur Volcano, Indonesia
Find one of the most spectacular sunrise locations in Bali at the summit of this active volcano. Mount Batur is also known as Gunung Batur and is about 7.5 miles (12 km) east of Kintamani, a mountainous region known for its tree-climbing dogs. The volcano is a UNESCO Heritage site as well as home to one of the largest and most impressive calderas in the world. Spectacular views (and a decent leg workout) are the highlights of this climbing adventure.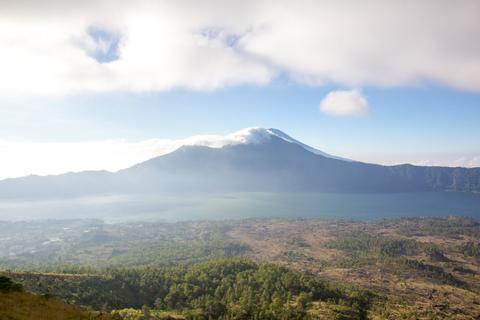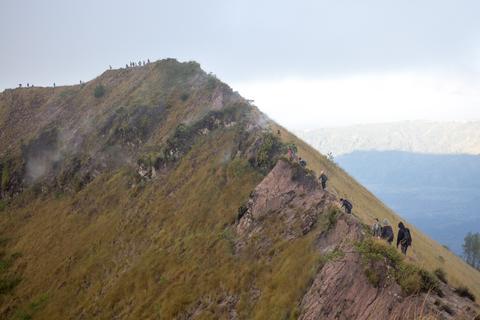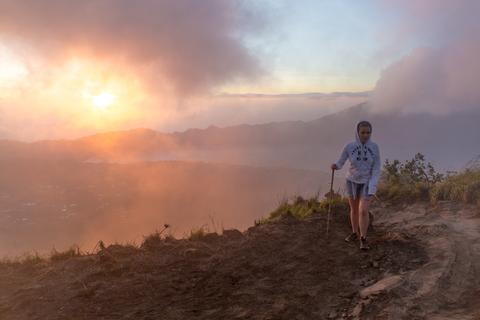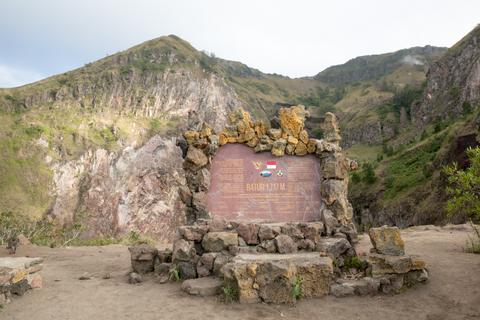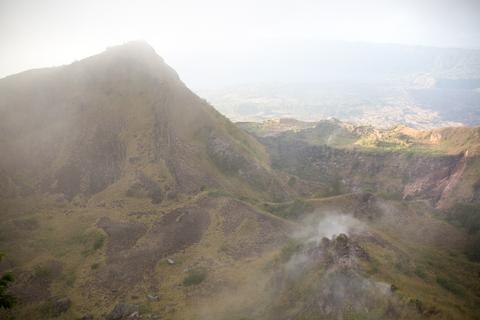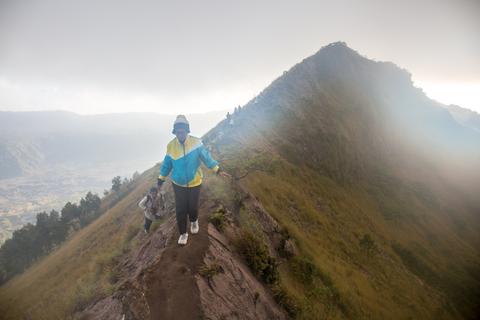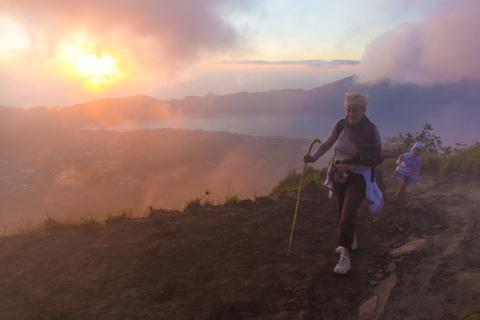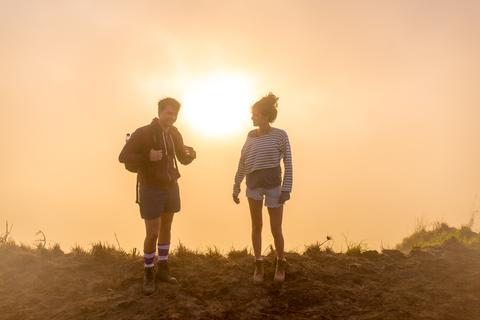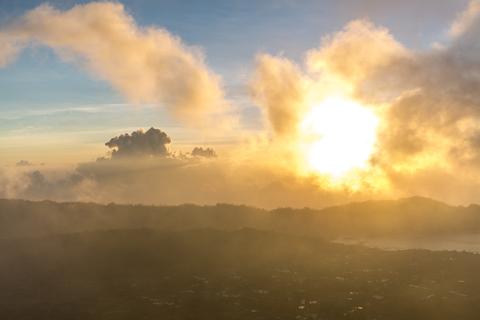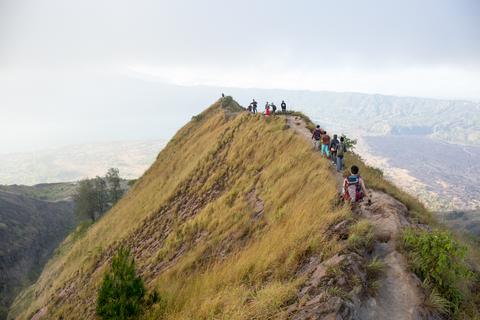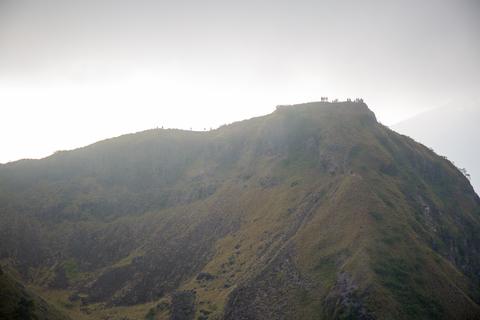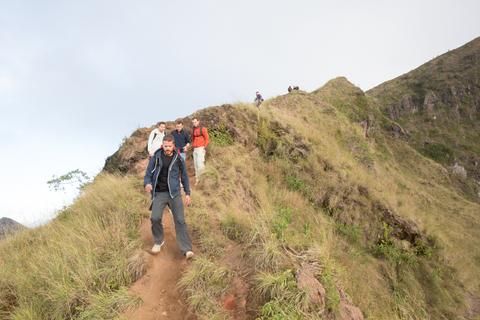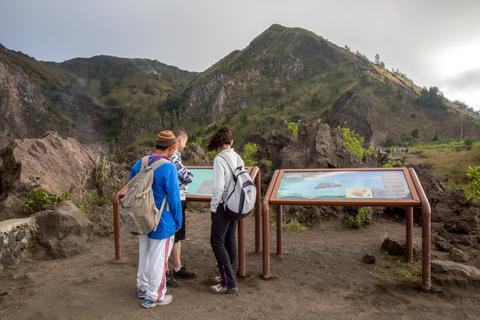 Batur is one of the greatest photo opportunities in Bali, and the easiest of all the local volcano climbs. It has an elevation of 1,066 miles (1,717 m). Its last documented eruption, although minor, was in 2000. The massive caldera is 8 miles (13 km) across and populated with several villages, most surrounding the stunningly blue waters of Lake Batur. The local population relies on tourism, and to a lesser extent, fishing as a means of survival. Visitors usually choose to stay in Ubud or along Amed's coast to take this climb, but a driver can pick you up from anywhere on the island and reach Batur in under three hours.
A sunrise trip up to the summit of Batur begins with a pickup shortly after midnight, depending on where you stay. The hike is best for people of average fitness. It takes approximately two hours to reach the summit. You'll want to dress in layers because it can get cold at altitude. Beware, you may encounter packs of cheeky mountain monkeys along the way. On good weather days, the hearty are rewarded with brightly colored sunrise vistas in all directions, from the island of Lombok and Mount Rinjani in the east — to the holy Mount Agung to the south, and of course an overhead view of the lake and surrounding caldera.
Although not officially required, it's best to hire a local guide for the journey.
The surrounding area is worth exploring — visit the nearby hot springs or a go for a spirited hike around the crater. Like many of the volcanoes in Bali, Batur is considered a holy mountain by the Balinese. After you see a sunrise from the summit, you may well agree with them.
Batur Volcano Personalized Trips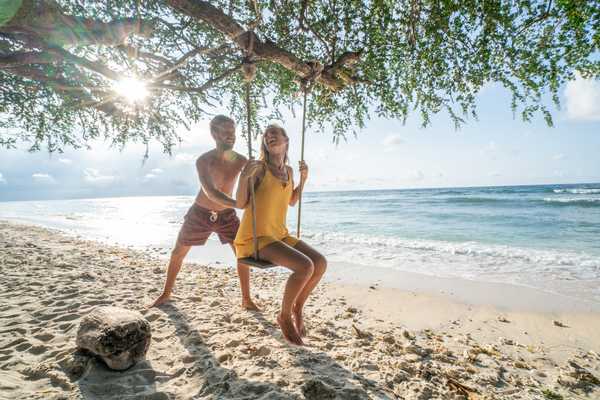 Indonesia
Our Love in Bali & Beyond!
Expert Choice Make a lasting memory when you unplug from the digital world and tune into nature and each other. Island hop your way to happiness and a deeper connection.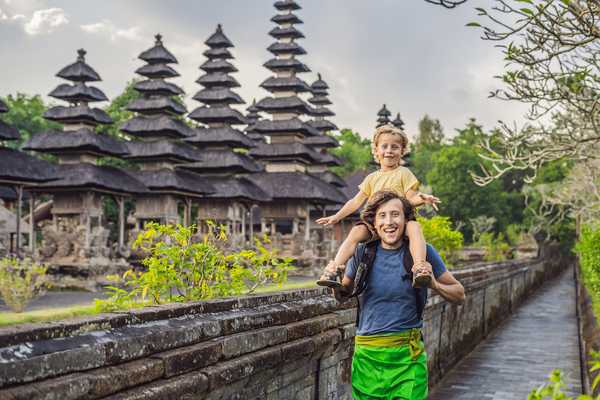 Indonesia
Little Island. Big Trip.
Expert Choice This family vacation, skip standing in the hot sun at a theme park and choose the breathtaking beauty of Bali, Indonesia. Soft sand, aquamarine oceans, and the beauty of nature.
Batur Volcano Things to Do