Travel Guide to Lombok - Tanjung, Indonesia, Indonesia
Tanjung is a beach town on the north west coast of the island of Lombok in Indonesia. Tanjung is traversed by a single two lane road that follows the west coast of the island from south of Ampenan and continues northward to circumnavigate Mount Rinjani in the north of Lombok and then traverses the greater part of the east coast toward the south.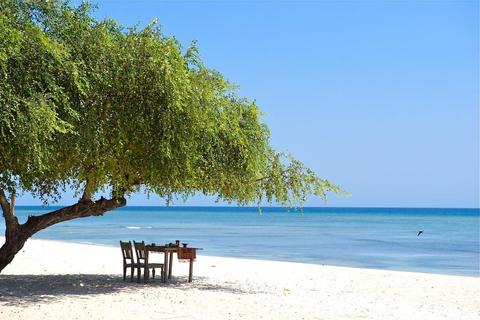 Tanjung is a developing tourist destination on mainland Lombok. There are five resort-style hotels in the area including Lombok's most prestigious resort, The Oberoi Lombok at Medana Beach.
The Kosaido Golf Club is located on the nearby Sire Peninsula. The Medana Bay Marina provides modern mooring and anchorage services to the area. Tanjung is also the administrative capital of the new North Lombok Regency and so the township has a growing regional administrative sector with offices and support services. There is also a traditional produce market and a small regional public public transport hub in the town.