You've traveled a long way—it's time blow off some steam! High in the Andes or deep in the jungle, Mother Nature has created an ideal way for you to soak up some geothermal heat and relax in the process.
last updated: 1/06/2020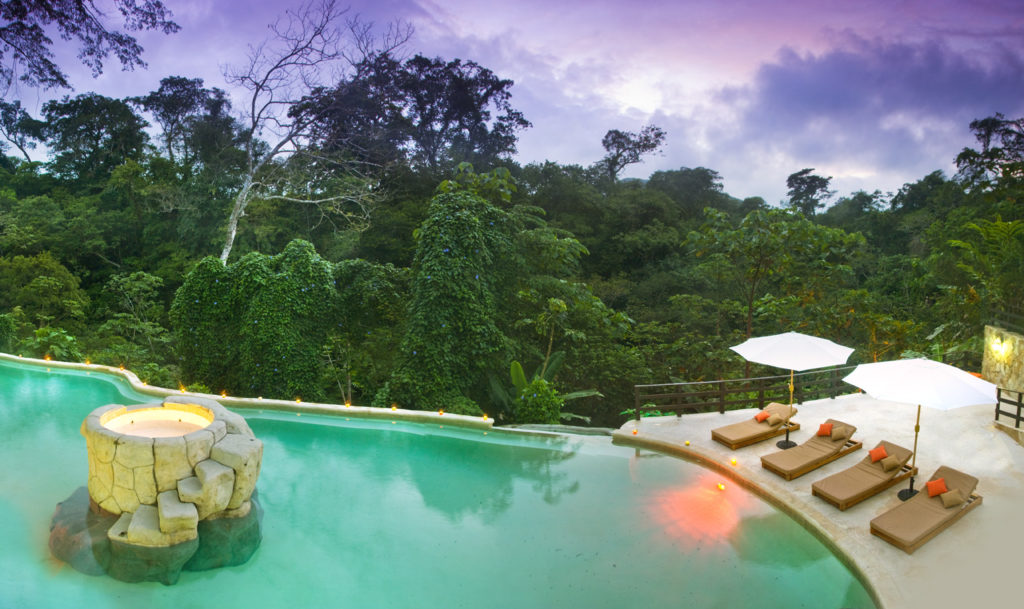 Nature is full of amazing features—like natural baths and purple skies.
All over Central and South America, volcanoes make the landscape bubble with mineral-rich hot springs. These hot springs are sometimes surrounded by the jungle, while others incorporated right into hotels and resorts for you to enjoy during your stay. Here are some of the top hot springs you'll want to soak in during your travels in the region.
Costa Rica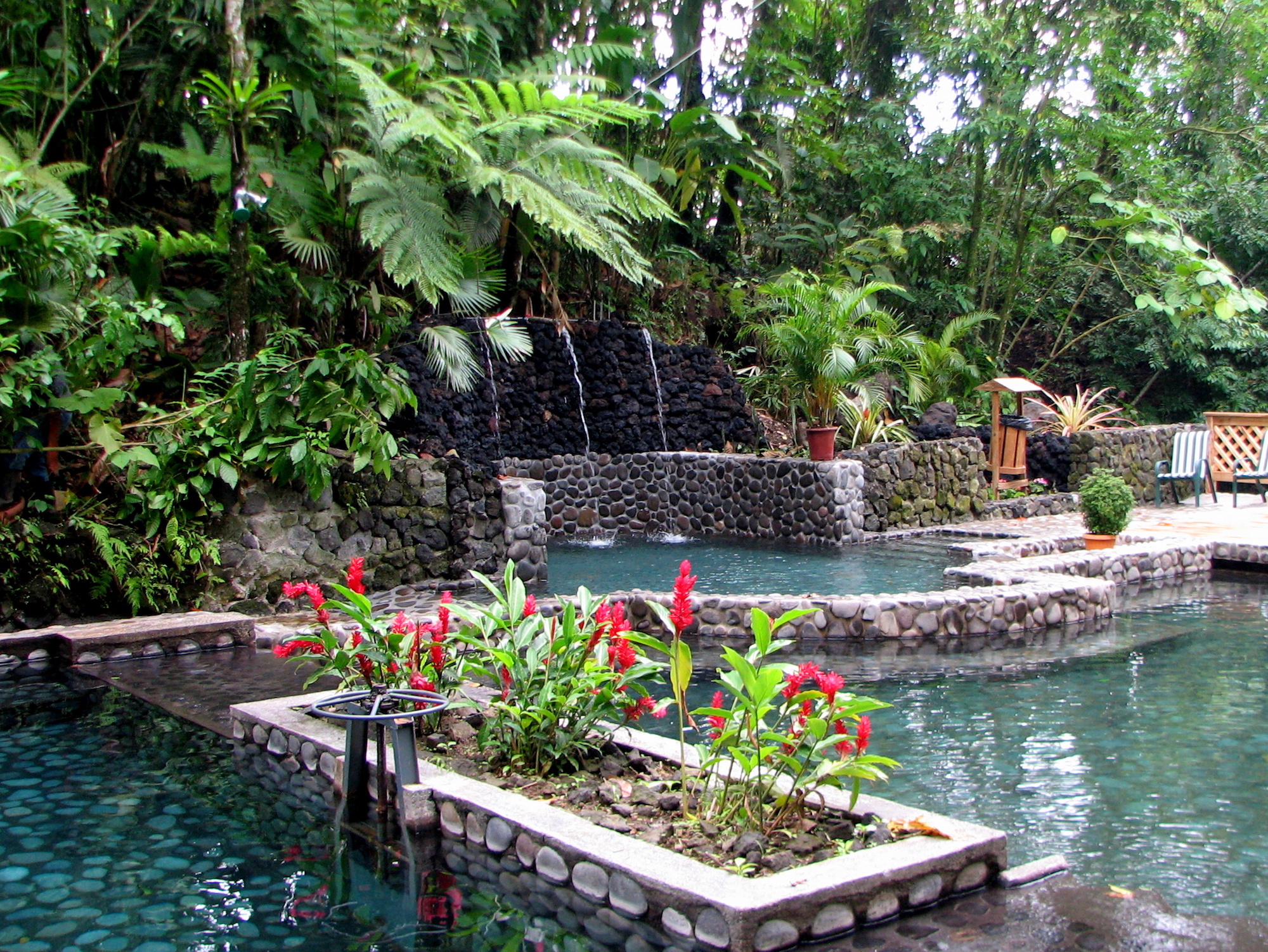 Isn't about time you treated yourself to a little luxury on your next holiday?
Costa Rica has a nice selection of spas with hot springs on their grounds. There are plenty to choose from, too! These are just a few of our favorites.
Eco Termales has pools that vary from hot to freezing cold and dreamy, man-made waterfalls. This is one of the many hot springs that gets its warm temperature from Arenal Volcano. Take a break from the water to dine at a fresh, criollo-style buffet. There are outdoor bars, spa services, and fluffy towels. You can also find hot spring tours that include adventures like a zip line or a hanging bridge tour.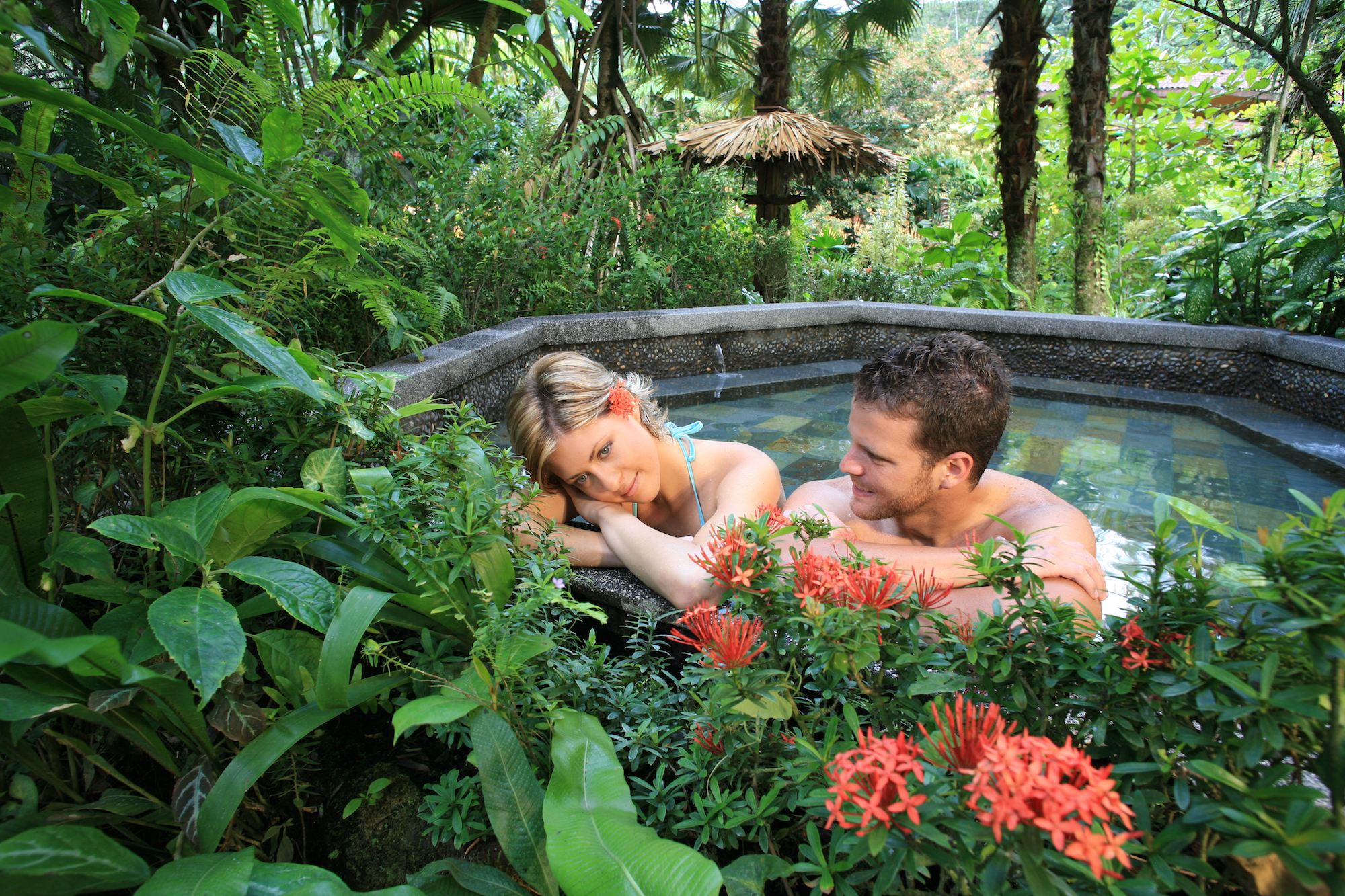 Why should this couple have all of the fun? Surely, you deserve a nice long soak...
Down the road from Eco Termales, steam rises from the pools and waterfalls of Tabacón Spa. When you're ready to cool down, visit the water near the edge of the river that runs through the grounds at Tabacón. During a visit here, you can revel in the exfoliations and volcanic mud wraps. They offer an interesting menu of treatments, including a honey massage.
Visit the Hacienda Orosí Hot Springs to dip into springs heated by the Irazú Volcano. From the hot springs, you'll have an incredible view of the surrounding mountains.
Vandara hot springs get their heat from Rincón de la Vieja Volcano. It has five geothermal pools, a Jacuzzi, and a massage hut. While you soak here, the grounds here are designed to make you feel like you've discovered an oasis deep in the rainforest. It's easy to believe it, when you're soaking in a pool surrounded by gigantic leafy plants and the sound of the forest around you.
Ecuador
Head to Ecuador for adventure and relaxation. Feel free to be heavy on the exploration; you can always soak your tired muscles in a volcano-heated hot spring.
In Ecuador, visitors come to Baños for adventure activities. Many visitors aren't necessarily aware that Baños also has public hot springs throughout the town, which are perfect for relaxing after a day of adrenaline-pumping fun.
For a more upscale experience, you can find nicely appointed private spas. No matter which hot waters you pick, they all get their heat from the still-fuming Tungurahua Volcano.
Guatemala
No need to adjust your screen—this geothermal hot spring is this steamy by nature.
Pacaya Volcano heats the pools at Santa Teresita Thermal Waters, where guests can choose from indoor and outdoor pools. Inside, thin streams of water pouring from the wall make the pool look like a fountain. All packages include fruit smoothies and massages. You can also book a package that includes a tour of the volcano and lunch. It's a one-stop shop for unforgettable Guatemalan experiences.
Similarly, Fuentes Georginas near Quetzaltenango has thermal heat from the nearby Zunil Volcano. You'll dip into clear pools that are fed by a waterfall. Steam rises from the water, giving the deep green gorge a dreamlike appearance. Don't be surprised if you never want to 'wake up' and leave!
Panama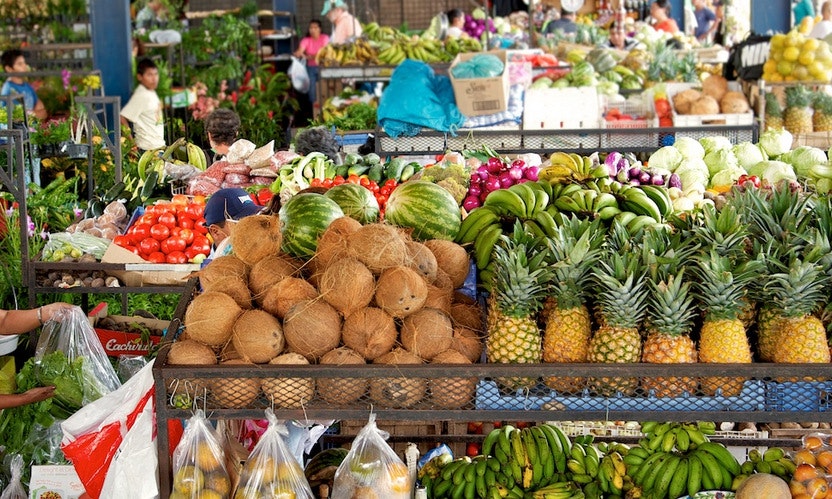 Make sure you pay a visit to the local market so that you can enjoy a healthy snack after your nice long soak.
If you're a clean-freak, the Valle de Anton hot springs experience might not be for you – it comes with optional bowls of clay!
Clay at El Valle is reputed for its skin-improving 'healing' properties; guests often cover their face and body completely before taking a dip in the hot springs themselves. Minerals in the soil make the water here appear cloudy, and the temperatures of the hot springs vary from warm to hot. Perfect for those who want to emerge from the water totally relaxed and with glowing skin.
Peru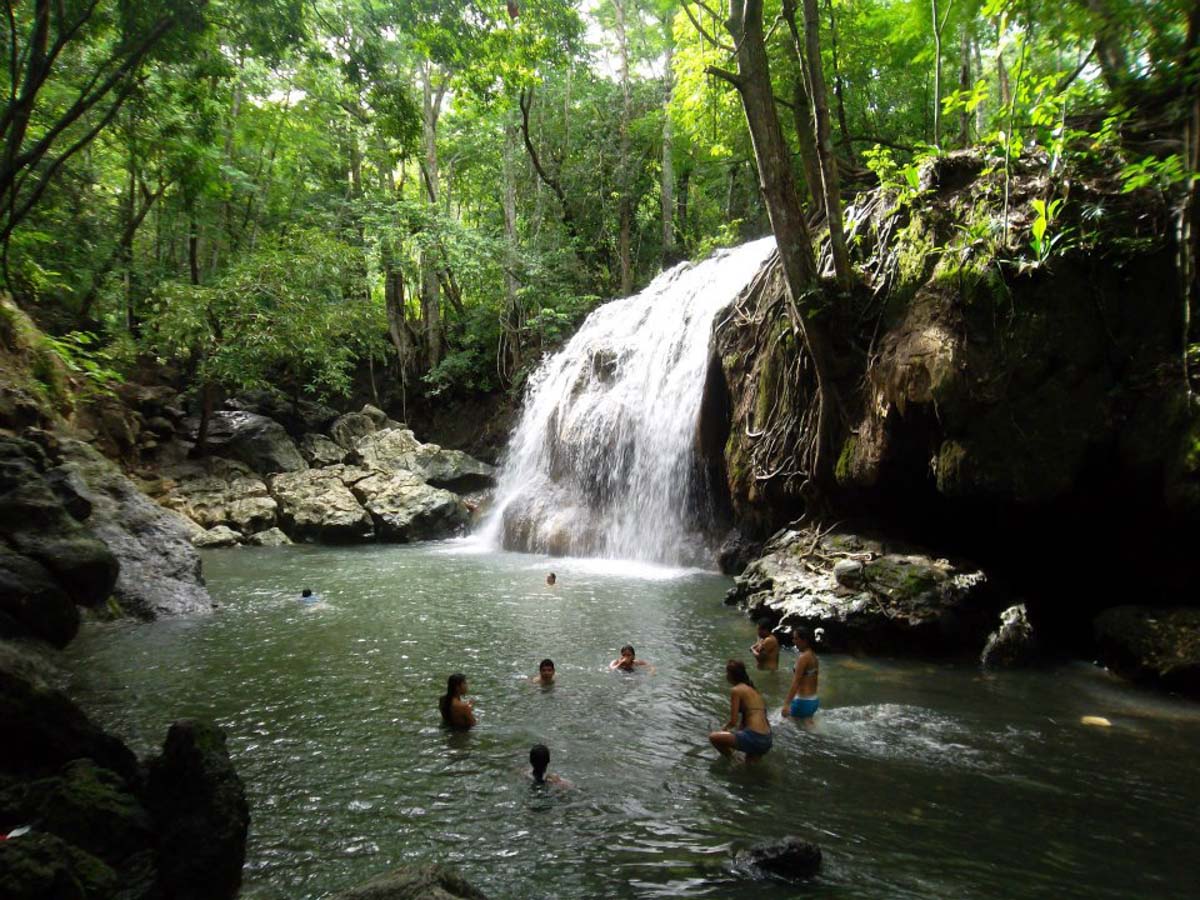 What's more relaxing than a nice read? Actually soaking in one of these hot springs. What are you waiting for? Book your holiday now!
Most visitors to Machu Picchu spend at least a night or two in the town of Aguas Calientes. Even if you don't speak Spanish, you probably aren't surprised to learn that 'aguas calientes' translates to "hot waters" in English; it's named for the local hot springs. While these don't have the plush surroundings that you'll find in Costa Rica, these hot springs are more than capable of helping you relax after a long day of hiking.
Pro-tip: The hot springs in Aguas Calientes are nicest in the morning. They're also a short walk from natural waterfalls if you want to rinse off in a chilly natural downpour!