El Valle de Anton, Panama
Nestled into the valley of an extinct volcano, El Valle is a pleasant highland town in central Panama. Its 600 meters above sea level make it much cooler than the lowlands, and its wide range of activities – including canopy tours, hot springs, and a bustling Sunday market – attract both Panamanians and foreigners alike.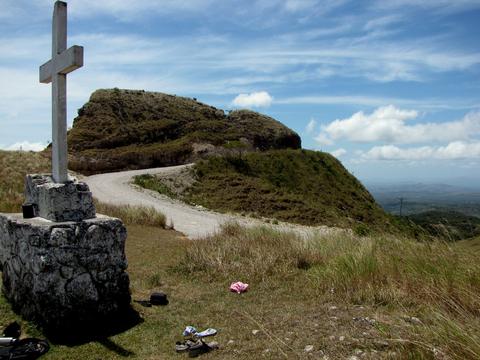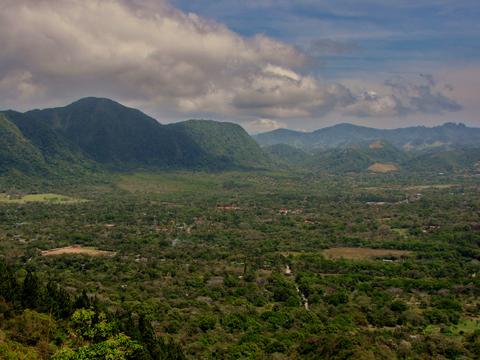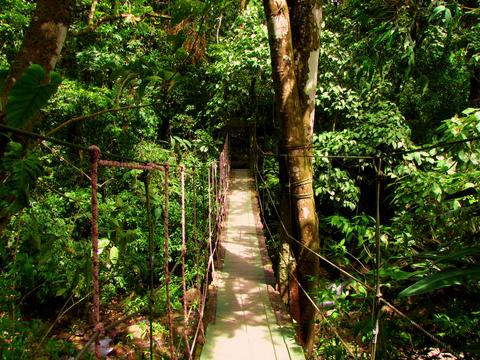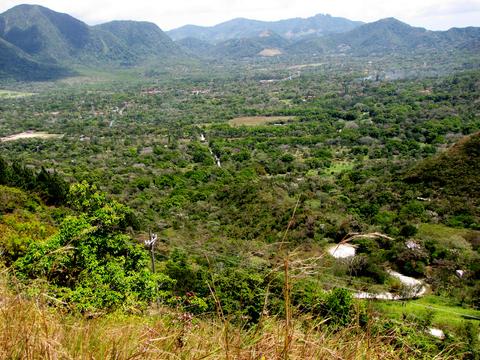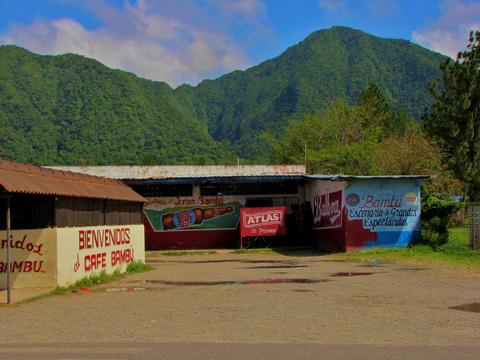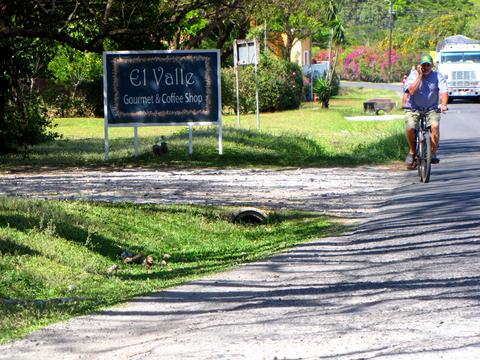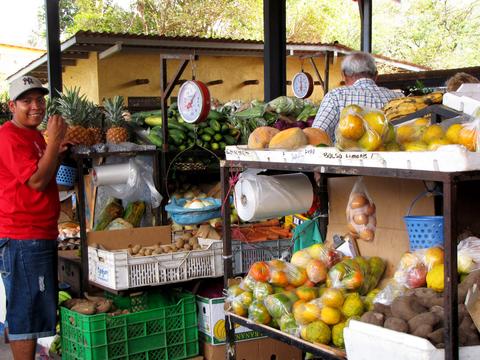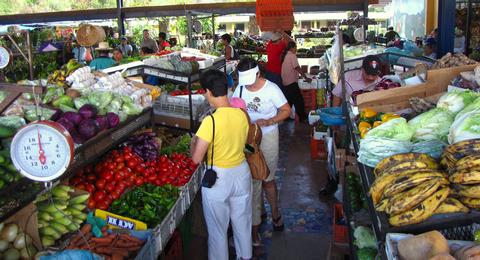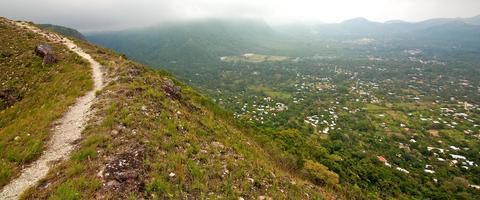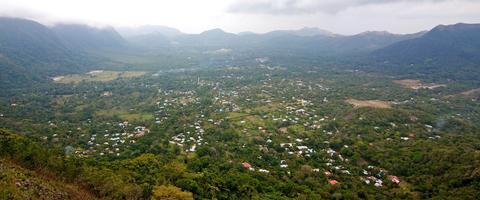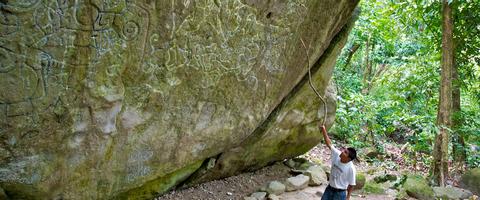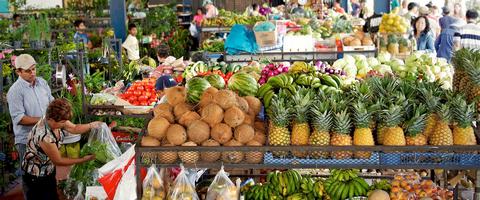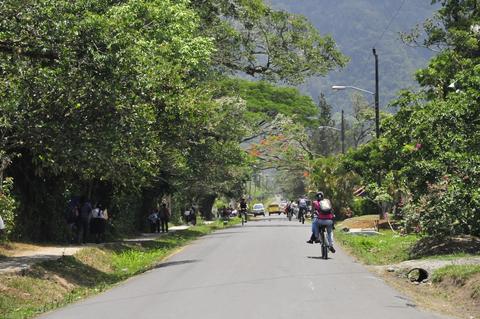 When the heat or stress of the city becomes too much for urban Panamanians, they flock to El Valle. At 120 km from Panama City – a drive that takes about two hours – it's the closest and most attractive mountain town within range of the city. Most of El Valle and its sights lie along the valley floor or in the gentle hills above, making it easy to get around on foot or with a bicycle. Its streets are clean and lined with flowers, and the surrounding hillsides are lush and inviting. Considering the fresh air and cool temperature, it's extremely pleasant to pass the day strolling through town or hiking in the hills. Those with a good eye may be able to spot La India Dormida (the sleeping Indian girl), a locally-loved silhouette that can be seen in the hilltops just outside of town.
El Valle's public market in the center of town is the most common landmark, and all activities or destinations can be reached from here. On Sundays, the market comes alive with a colorful variety of people, products, and produce. Ngöbe-Buglé handicrafts, Kuna molas, and Panama hats can all be found at the market, as well as a wide variety of fresh fruits, vegatables, and plants.
As with other mountain towns in Panama, El Valle offers visitors an assortment of activities. Those looking for an adrenalin-rush should try the Canopy Adventure zipline, which is set amongst a thick forest and passes by a cascading waterfall. The waterfall, Chorro El Macho, is large and fairly impressive, and can be visited on its own. There are a number of trails and mountains surrounding El Valle that offer hiking through some beautiful humid cloud forests, however, the trails are often poorly-marked, so it's recommended to hire a local guide. Los Pozos Termales, the local hot springs, are set on the west side of town and are made up of a series of pools which vary in size and temperature. They can be a bit dirty at times, but nonetheless will provide a nice place to soak away the afternoon.
The El Níspero zoo and plant nursery is 1 km north of Av Central. This place has some seriously cool creatures – white-faced capuchins, Baird's tapirs, and even the nearly-extinct golden frog – but some seriously small cages. Though interesting, it can be a sad place to visit. Those that would rather take a horseback ride instead can find a long-established outfit near the chapel, which rents horses by the hour and provides a Spanish-speaking guide.
La Piedra Pintada, a huge boulder carved with pre-Columbian heiroglyphics, is just west of town. No one is really sure what its designs mean, but local children will often consent to giving visitors their interpretation for a small fee.
El Valle has an assortment of accommodations which include budget options, bed-and-breakfasts, resort spas, and an ecolodge. There is a decent amount of services in the town, including farmacies and grocery stores, an ATM, post office, and internet café.
El Valle is 120 km from Panama City. After 95 km west along the Inter-American Highway, the turnoff is on the right, and it's another 28 km to the town. There are frequent buses that make the trip off the highway, but be forwarned that these are often small and crammed with people.
El Valle de Anton Personalized Trips