The vacation may be over, but the good times don't have to come to an end. Relive your memories, and tell the best travel stories ever.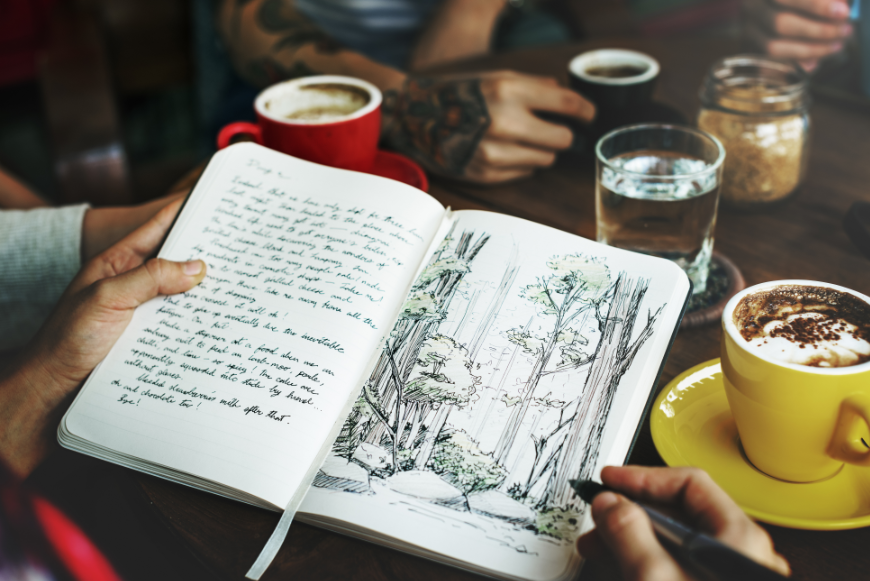 Relive your vacation's highlights as you share your adventures with family and friends.
The time has come to face reality; you've returned home, done the laundry, and are settling back into your normal routine because your vacation came to its inevitable end. Thank goodness you have the best travel stories ever to last you until your next trip. You do have great travel stories…don't you?
To truly get the most out of your vacation, don't just think about how you'll have one or two weeks of no work stress; ask yourself, "What do I want my travel story to be? " and plan your trip accordingly.
Living the dream
Think about it, when you're planning your vacation, you daydream about what it's going to be like...don't you? The cool breeze that will caress your skin in the pale moonlight. That first sip of an ice-cold drink laced with a tropical fruit—maybe pineapple. The quiet splash you make as your body slips into turquoise waters for a snorkeling expedition…that's all a part of your story.
The best travel stories aren't necessarily the most perfect, but they are the most genuine. They make the listener feel like they were there, with or without Instagram photos, and help you relive the experience every time you talk about it…a little mental vacation until your next actual getaway. So how do you get these amazing stories? That all depends on what you want to do during your holiday, but here are a few things to consider when you plan your next trip...
You can put a price on your room, but not on your memories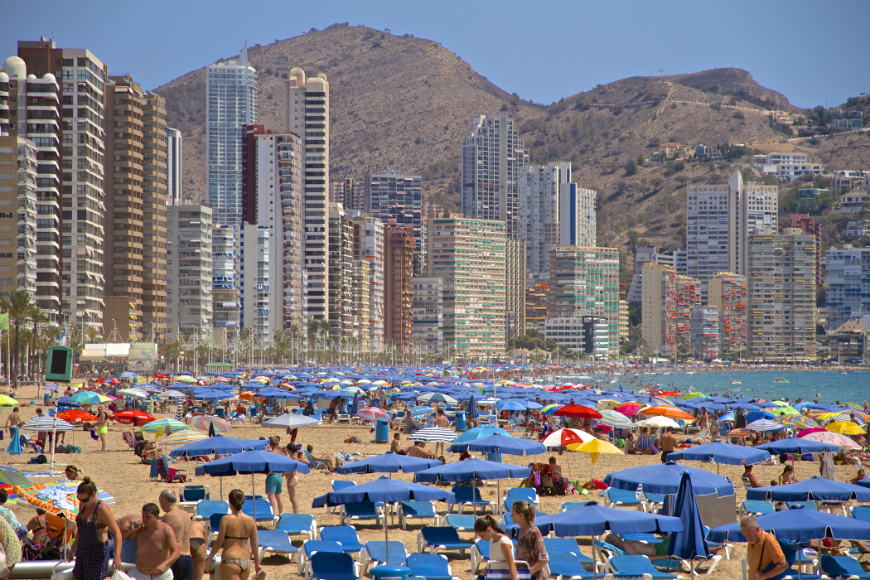 The best travel stories do not involve tales of how disappointed you were, because your vacation package didn't live up to its hype.
We can understand why you might be considering an all-inclusive resort—they're touted as a traveler's dream: affordable luxury. You envision yourself reaching your destination after a long flight, where you're greeted by friendly faces and ushered to a beautiful room. All of your meals, beverages, and activities are included, so you won't have to worry about reaching for your wallet unless you go shopping. You'll also be safe in an unfamiliar country, and the best part? Because it's a package deal, you're going to save a bundle!
Not so fast, friend! First of all, that "all-inclusive" bundle may be costing you more than you think. In their article "10 Things All-Inclusive Vactions Won't Tell You," MarketWatch pointed out that the Dominican Republic's Casa De Campo offers a "Prone To Play" all-inclusive double occupancy package at a bargain price of $723 per night; meanwhile, a standard non-inclusive double occupancy room starts at $187 per night. If we do the math, we discover that you'd have to spend over $536 per day on meals, beverages, entertainment, and activities to make the all-inclusive package a "bargain." By the way, in case the resort forgot to mention it to you, these amazing activities are within the confines of the resort's property, so your opportunities to truly explore and see the sights will be slim to nonexistent.
Another reason the "best price" might not make for the best vacation? You may be receiving the most undesirable rooms, or be relegated to visiting when the weather is anything but sunny and tranquil. Vacations don't happen every day. If ever there was a time to splurge a little on yourself, it's when you're booking a trip. What's worse than not taking a vacation? Paying for a vacation where the only stories you tell are about how everything went wrong, and you had a miserable time.
Real stories come from real interactions...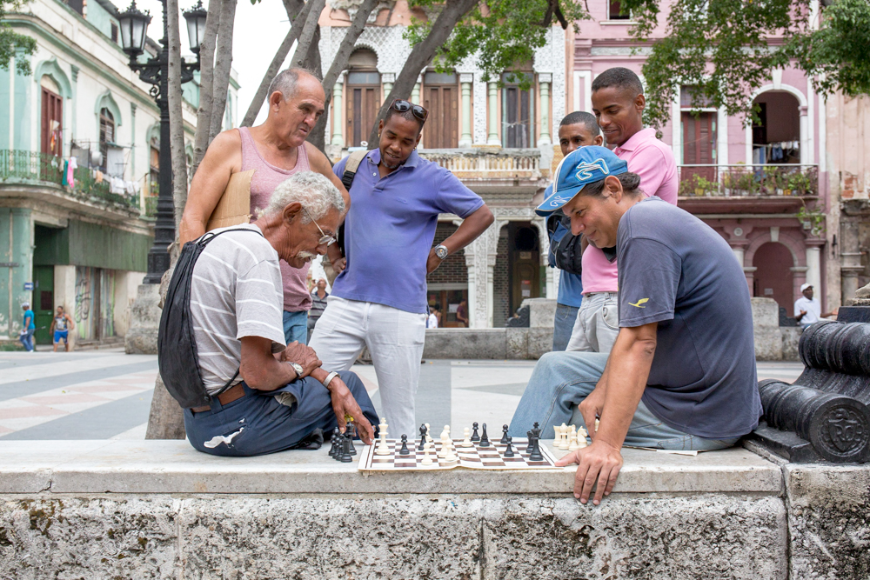 The best travel stories come from going on adventures and having authentic exchanges with locals.
On top of potentially paying more than you need to, you won't really have the opportunity to rack up those amazing adventures. The first step to having a great vacation and telling the best travel stories is getting off the beaten path—nothing astounding is going to happen to you behind the walls of an all-inclusive resort.
Sure, you may have a perfectly lovely time, but eating, drinking, shopping, and maybe riding a jet ski are all things you could have done at home if you'd booked a nice hotel room, gone to the city center, and a paid a visit to your nearest lake. We hate to be the ones to break it to you, but "all-inclusive" is another word for "insulated." If you really want to experience your destination in a memorable way, you're going to have to step outside of a resort's gated community and spend time with the locals.
The best travel stories result from planning your trip, your way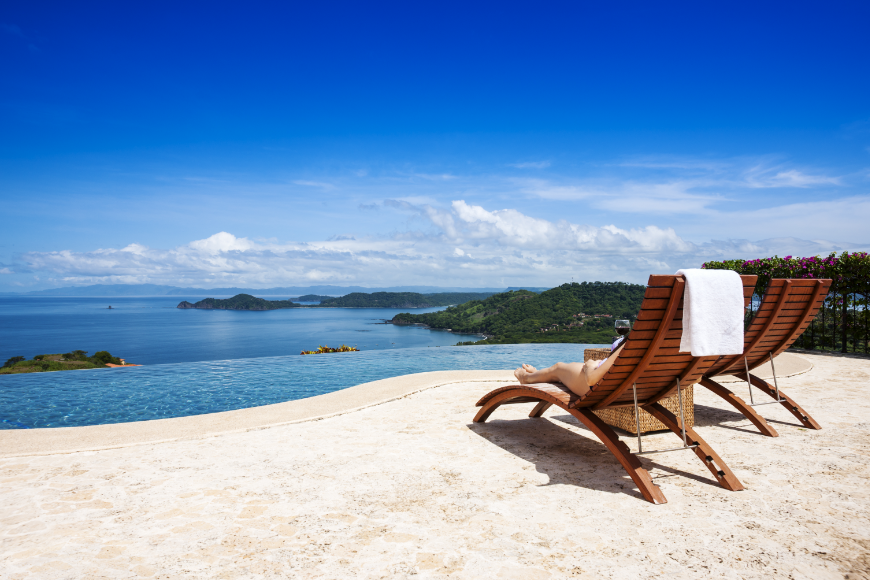 A beautiful view from a patio of a villa overlooking the ocean.
Your vacation is your time, and you deserve to do all of the things you want to do. All-inclusive resorts are surprisingly limiting. If you want to have an "authentic experience," typically, you'll have to set that up for yourself. The goal of a resort is not to foster a relationship between yourself and the local community—in fact, the local community typically doesn't benefit from the resort at all. The goal of the resort is to keep you occupied, well-fed, content, and spending money within their compound. Doesn't sound quite as luxurious when it's put that way, does it?
Wouldn't you rather look forward to a trip where you'll get to do everything you want to do—not be limited to what someone tells you is offered? Need some ideas? Well, how about…
Adventure
The best travel stories are full of adventure, like walking in the clouds amidst the top of a rainforest canopy.
Find yourself in Costa Rica? From zip lining through a rainforest to canoeing through caves, your vacation will be anything but boring. Maybe you'd like to live out a childhood dream? In which case, we suggest exploring ancient ruins à la Indiana Jones or touching the sky amidst a cloud forest. Try doing all of that from a resort property.
Culinary/Education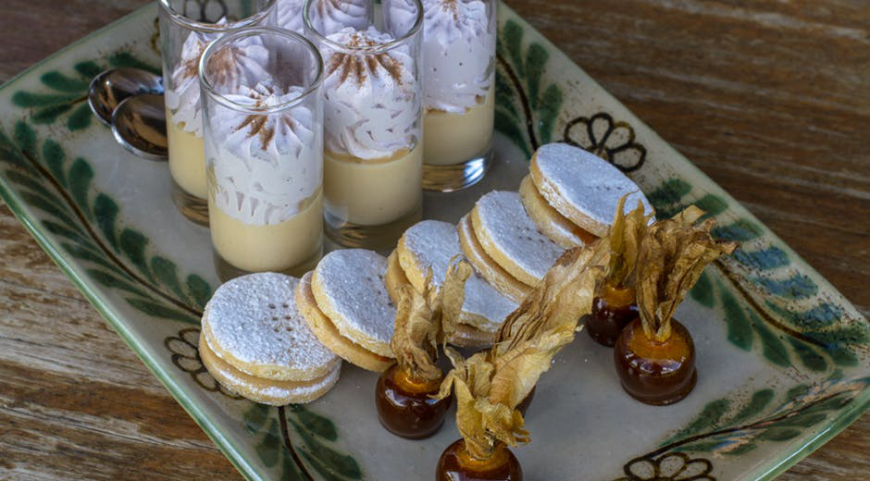 The best travel stories often include tales of the delicious meals you had—like this decadent Peruvian dessert tray.
Have an adventure of a different kind when you feed your body and your mind. Go on a gastronomic excursion in Peru and sample local cuisine. Each region has a distinct style, and a cooking class will allow you to recreate delicious memories when you return home. Burn the calories when you learn about the region's history, visit local museums, and observe ancient structures.
Community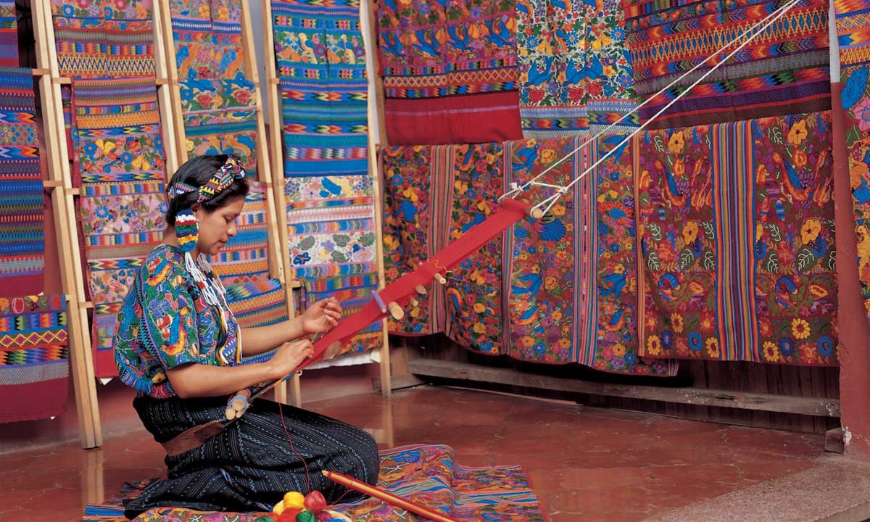 An artisan skillfully crafts handmade textiles in Guatemala.
If you do little more than mill around in-between enjoying your new surroundings, you can still make amazing memories. Thank the local community for their hospitality by participating in a volunteer project, or simply speak to the artisans of the shops you visit, and discover the cultural history behind their crafts--you can do this on a Guatemalan shopping tour.
Ecotourism
![Best Travel Stories Image: Blue-footed boobies do a mating dance on rocks on the Galápagos Islands of Ecuador.](/blog/images/best-travel-stories-boobies-dance.png "As David Bowie sang, "Let's dance!"")
Blue-footed boobies do a mating dance on rocks on the Galápagos Islands of Ecuador.
Ecuador is the home of the Galapagos Islands, and stories just waiting to be told. Go on extraordinary nature hikes, listen to the songs of wild birds in their natural habitat, and see wildlife not found anywhere else on planet Earth. Whether you prefer to stay above ground on "terra firma," or dive into a world of crystal blue water, you're guaranteed to experience things you'll never forget.
Bottom line? We're not knocking all-inclusive resorts, we're just saying they're not for everyone. If you want to return from your voyage with the best travel stories ever, then they probably aren't for you. Planning a unique adventure where you'll do amazing things and meet amazing people is what traveling the world is all about. It can be difficult to know how to make your vacation dreams a reality, but lucky for you, that's our specialty.