Aguas Calientes, Peru
Aguas Calientes is the closest town to Machu Picchu. Staying here for a night or two will give you intimate access to this incredible Inca site.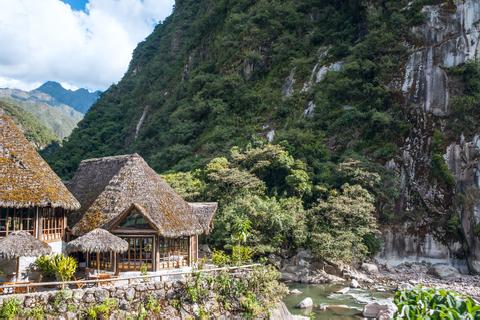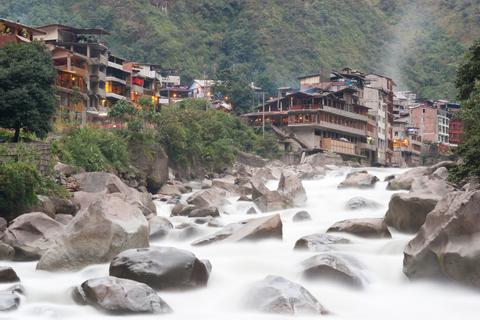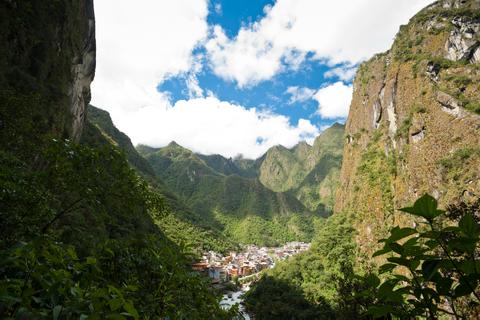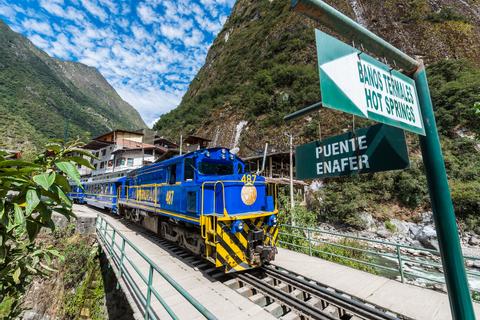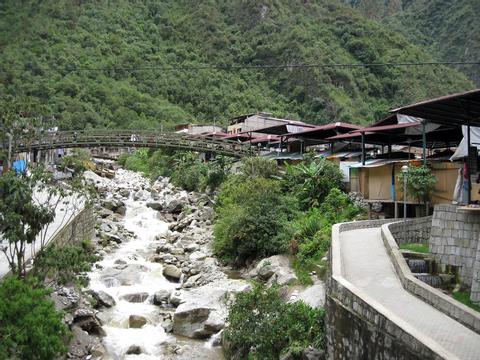 Aguas Calientes was once a poor and somewhat rundown town, but recent improvements in business and infrastructure have helped bring about a new vitality to the area. New hotels and restaurants are working their way into the limited space of this valley.
The small town spreads into the hillside above the Río Aguas Calientes, and hotels are beginning to populate the Orquideas neighborhood on the other side of the river. Aguas Calientes has a scattering of hotels and restaurants (pizzerias abound here), as well as a few sites that are worth visiting.
The town's thermal baths offer travelers a place to soak and relax. They are cleanest in the morning, but can be fairly dirty by nighttime. A trail leads uphill past the baths to a few impressive waterfalls—these are good places to swim and take photographs. There are a few other waterfalls in this area that can be visited as well.
On the road to Machu Picchu, you'll find a new museum dedicated to the famous Inca site. The museum is small but modern, and has a number of good exhibits dedicated to the culture, history, and geography of Machu Picchu. The museum also has a botanical garden.
Putukusi is a forested rock dome above Aguas Calientes. It's a good half-day hike to get here, and travelers are rewarded with wonderful views of Machu Picchu. During the hike you'll pass through cloud forests and have the opportunity to spot a range of tropical birds. Do note, however, that you'll have to ascend a 600-foot (200-m) wooden ladder along a cliff face to reach the final lookout.
Aguas Calientes is the end of the line for the train that runs between Cusco and Machu Picchu. There are frequent bus shuttles to Machu Picchu from Aguas Calientes, and you can also hike through the forest to reach the ancient site.
Aguas Calientes Personalized Trips