Gitgit Waterfall, Indonesia
Gitgit Waterfalls is one of the most famous waterfalls in Bali, making it a popular attraction for both locals and visitors. It's located nearby Gitgit village, about 20-minute drive from Singaraja, a 2-hour drive from Ubud, and a 2.5-hour drive from Kuta. Gitgit Waterfalls flow all year round, but their waters are much clearer during the dry season.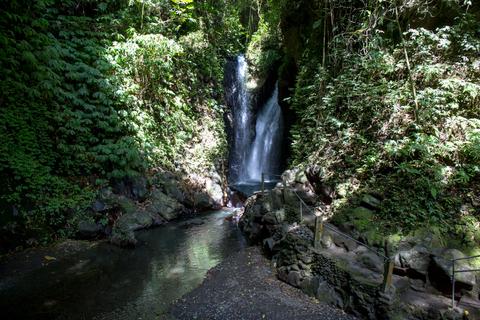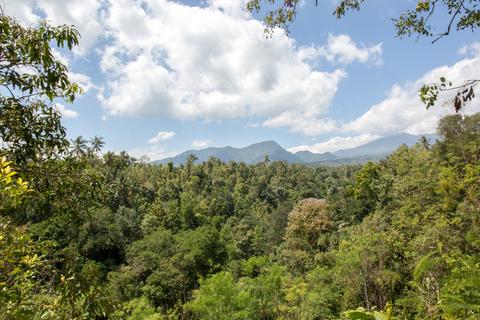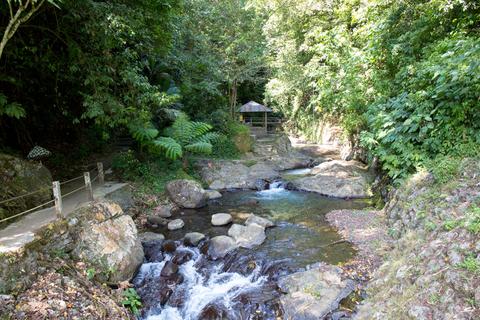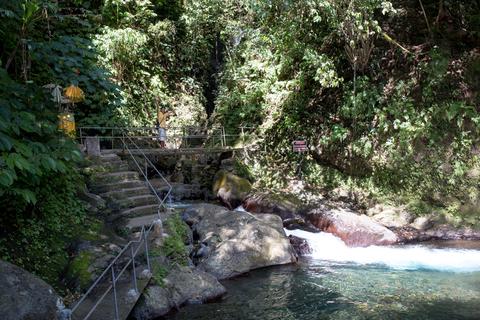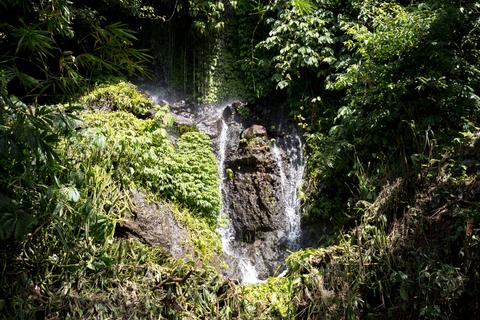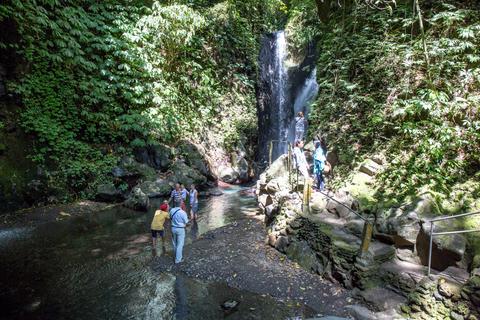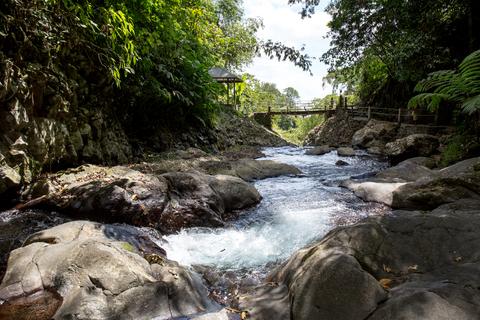 The waterfall consists of three absolutely stunning cascades. The signs, wooden boardwalk, and stairs over the small gorge are all well maintained. You don't need a guide to walk around—just get a ticket for less than a dollar (about IDR 5,000) per person and you're good to go. Keep it in mind as you'll surely encounter some local "guides" trying to show you the way.
The trek is absolutely picturesque and the scenery changes from coffee and clove plantations to the lush tropical forest. It's a refreshing for both mind and body—it's so calm, you can hear the birds singing. The air gradually gets cooler and misty as you get closer to the waterfalls. Be careful with your electronic devices though, as they might get affected by the high humidity… or stolen by some cheeky monkeys.
The first set of waterfalls you'll come across is called Twin Falls. They are not very high but the current is quite impressive. At their bottom you'll find a small pond with tempting crystal clear (and very cold — friendly warning!) water. The area is surrounded by a small cliff, giving extra shelter from the sun. The second group is a continuation of the Twin Falls. At 196 feet (60 m) tall, they are a bit taller than their neighbors. The falling water creates a dense mist that completely covers the rocks underneath. The third cascade is called Waterfall Story. It's slightly shorter, but still absolutely instagrammable. Because of the rocks, you can only watch it from one side, standing on a bridge.