Munduk Waterfall, Indonesia
An adventurous trek in the central northern highlands of the Buleleng Regency leads to three different waterfalls outside the village of Munduk. Two hours north of Denpasar or one hour north of Ubud, you'll find winding and occasionally confusing paths through jungles and plantations to scenic waterfalls. Though not the best waterfalls for swimming, they are quite lovely to look at. The treasure-hunting feel of it all, along with the vigorous exercise in the wilds of Bali, makes for a fun and satisfying trip.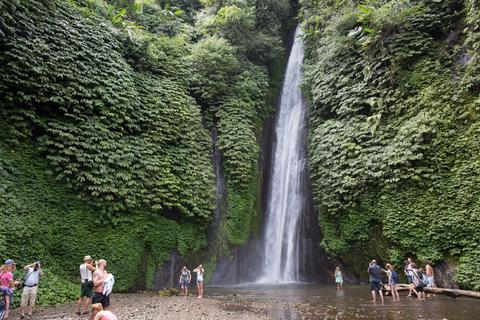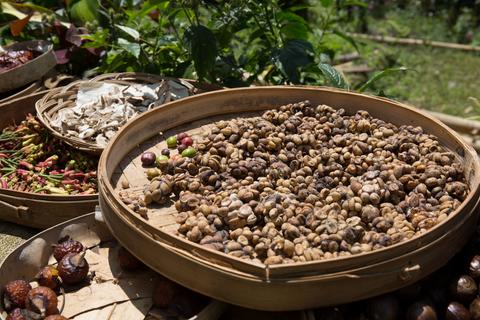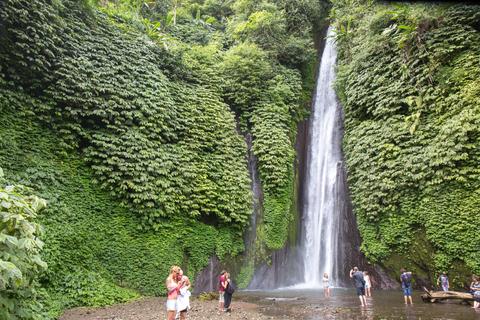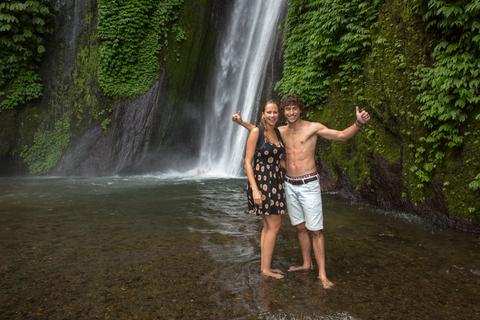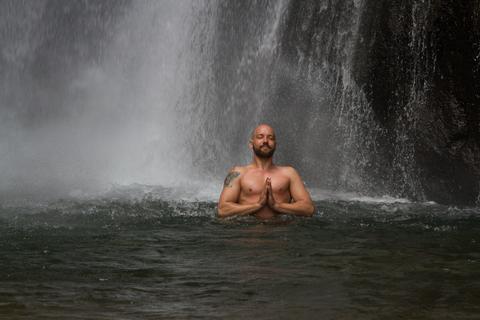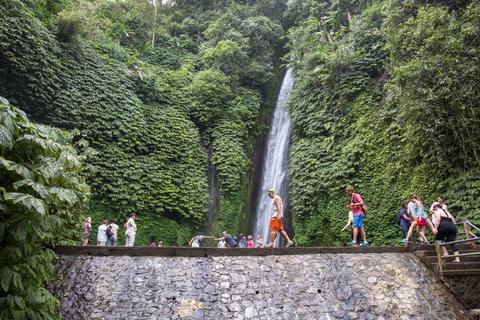 Each of the three waterfalls can be visited individually but are better taken together as a leisurely half-day (4- to 6-hour) trek. We recommend traveling from the smallest to the largest. Start your trek at Eco Cafe Munduk in the Tutub Coffee Plantation. It's 1,312 feet (400 m) from there to the Golden Valley Waterfall. It was named for the gold flowers in the nearby cloves plantation. The falls are 49 feet (15 m) high, with clean clear water falling as multiple streams into a pool that's considered safe for swimming. There are a great variety of interesting plants and flowers about, including coffee, bamboo, and cacao.
From there, follow the marked trails to your next destination, Munduk Waterfall; also known as Tanah Barak and Air Terjun Munduk. Be careful — the way is intermittently steep, slippery, or muddy — so be sure to bring proper footwear. The signs may not be totally accurate in spots, which makes it a bit tricky to find. Just follow the sound of the water. When you arrive, you will be greeted by a powerful torrent crashing down a vegetation-covered cliff face. The water here reportedly has healing properties due to its sulfur content. While there is no swimming, there is a spot where you can dip your feet in.
A winding, and sometimes hard to spot trail (that includes staircases) leads from Munduk to the biggest waterfall, Melanting (also called Air Terjun Melanting). Take care traversing the stairs as the heavy mist makes them slippery. This waterfall is huge and powerfully intense, especially after recent rains. You definitely can't swim here and take extra care if your camera is not waterproof due to a large amount of spray. In spite of these cautions, seeing Melanting as it plunges powerfully through the jungle foliage is well worth it.