Pura Taman Ayun, Indonesia
This temple earns its moniker "beautiful gardens" from the surrounding moats studded with lotus flowers and lovely, landscaped courtyards. This mother temple of the Mengwi kingdom was constructed in 1634. It is dedicated to the deified ancestors of the Raja Dynasty of Mengwi, as well as important Hindu gods. It's located in the village of Mengwi, in the Badung Regency about 10.5 miles (17 km) from Denpasar, and is regarded as one of the most attractive temples in Bali.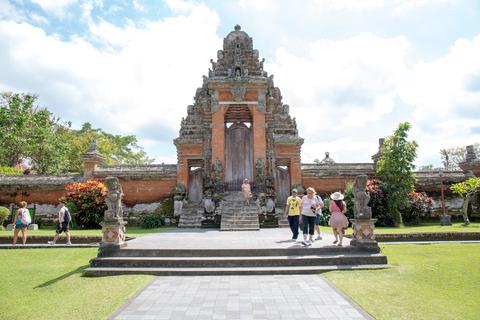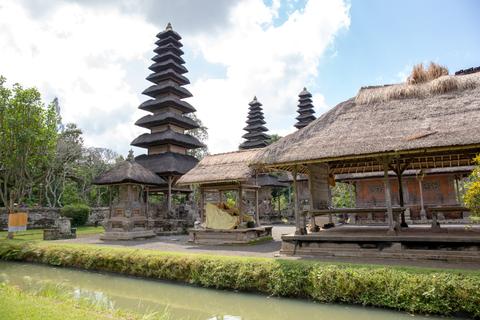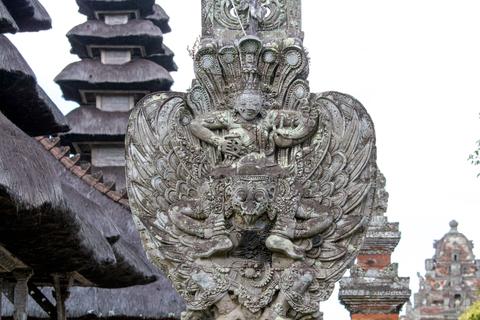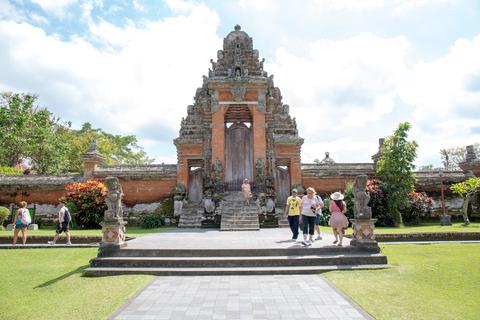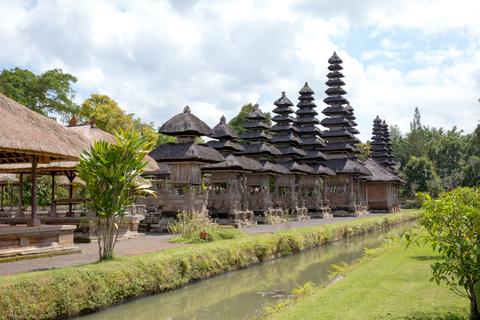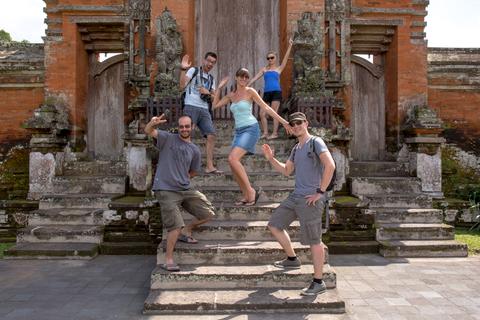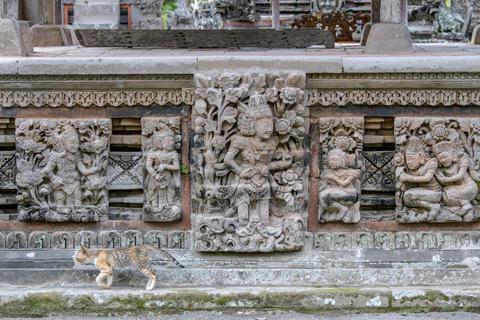 Taman Ayun was built by the Raja of Mengwi, I Gusti Agung Putu. It was built as both a family temple and as the main site of worship for the Mengwi kingdom, which lasted until 1892. The temple underwent extensive renovations in 1937. The temple can only be entered from a bridge over the moat. Towering Merus (multi-tiered shrines) are a dominant feature and highlight the Chinese influence. The temple grounds are divided into three distinct areas that represent the three levels of cosmology in Balinese Hinduism. Take a stroll to admire the flowers and water features among the 50 shrines.
The outer courtyard of the temple, Jaba, is accessed through the bridge at the main entrance. Here you'll find a tall fountain with spouts facing the four cardinal directions, a small guardian shrine, and a large hall for community gatherings. Enter the next courtyard through a gate ornamented with the nine Hindu gods that guard the points of the compass. This area hosts a few smaller shrines and ponds. The 26-foot (8-m) high bell tower known as Bale Kulkul. The third courtyard is the Jaba Jero, the holiest area. It is usually only open during important ceremonies. An intricate and ornate entrance gate protects the shrines that are most sacred to the gods, which also contain a variety of holy objects and ceremonial items used by Balinese priests.
The rustic charm and tall spires of Taman Ayun are quite photogenic, and the spacious grounds invite visitors to explore. Across the road is the Manusa Yadnya Museum, which has interesting information about the temple and its many shrines. Bale Loji, a pavilion north of the bell tower, hosts local artists making and selling their paintings. Just east there's a market with many warungs where you can eat traditional Balinese dishes.
Pura Taman Ayun Personalized Trips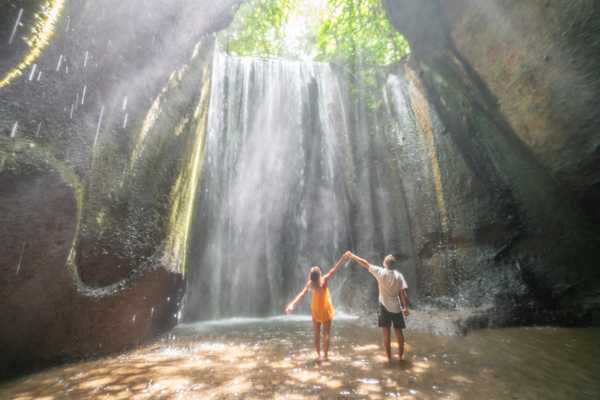 Indonesia
A Blessed Union in Bali
Expert Choice Make this romantic getaway something truly special when you go on adventures, participate in spiritual ceremonies, and reconnect to nature on the island of Bali, Indonesia.
Pura Taman Ayun Things to Do