Bukit Peninsula, Indonesia
You'll find the Bukit Peninsula on the southernmost tip of Bali, which is home to world-famous surf breaks, long, white sand beaches, and jaw-dropping cliffside resorts. Most parts of the Bukit Peninsula are reachable within 45 minutes from the Denpasar airport in a taxi or private car service.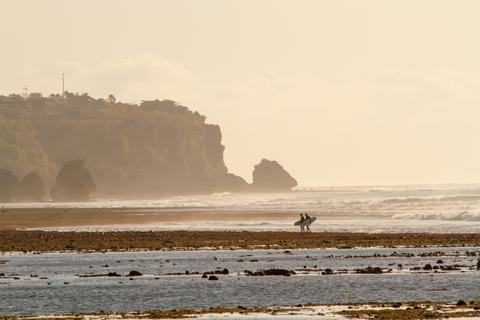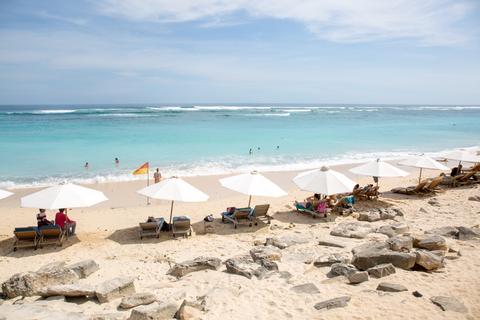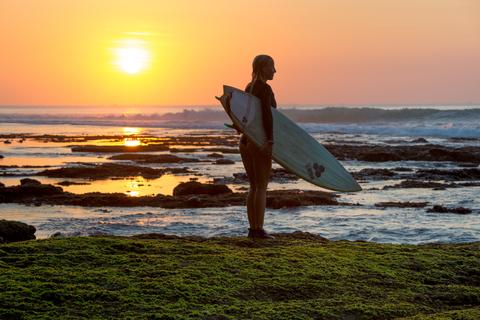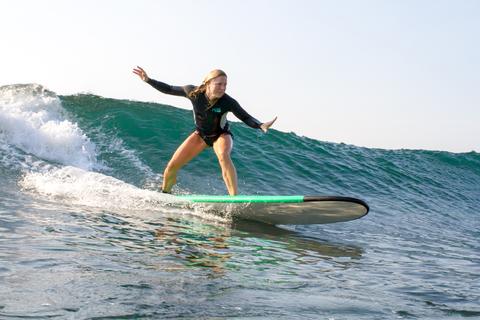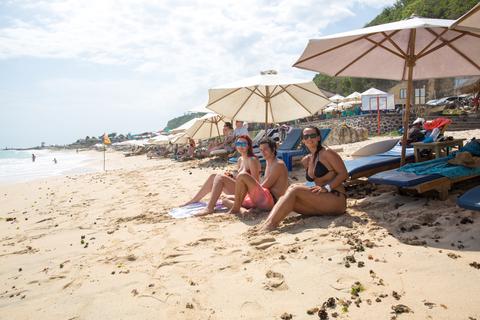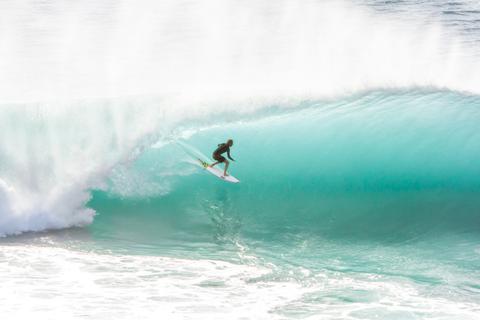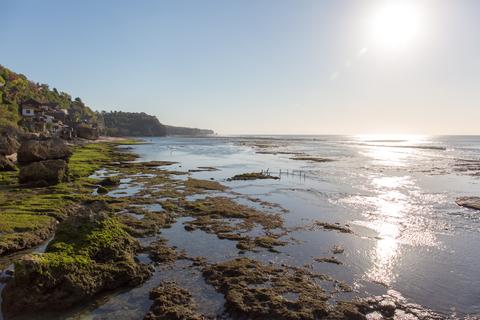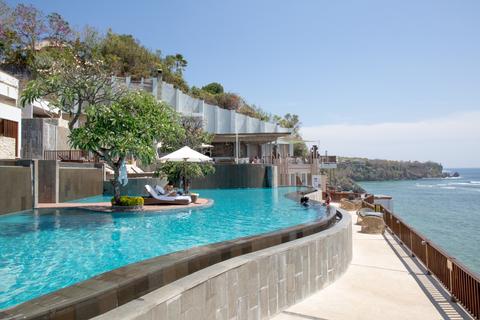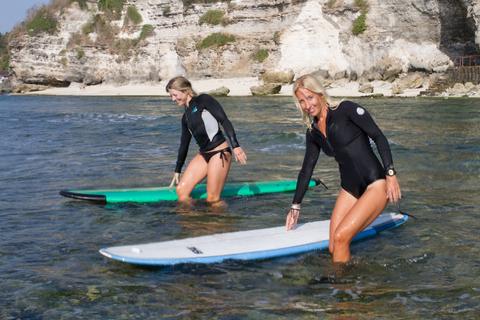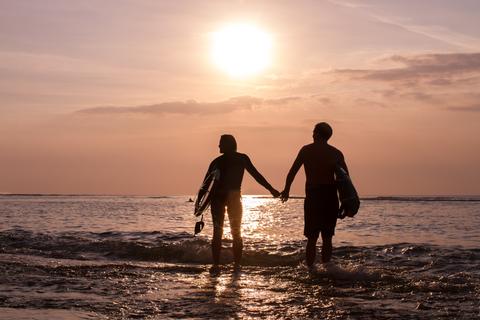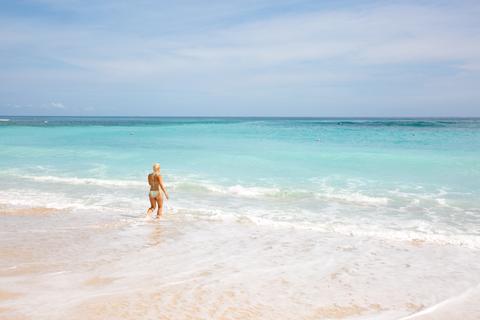 One of the most famous surf breaks in the area can be found in Uluwatu, which is located on the southwest coast of the peninsula. Uluwatu has undergone a radical transformation as crowds searching for a destination beyond Kuta and Seminyak heard whispers about the beauty of the area. It was once a surfer's paradise, known only amongst a small group of international surf-seekers. For a long time, simple homestays were the only options for accommodation. Prior to being discovered by surfers, Uluwatu was a simple fishing village.
Uluwatu is now home to a number of modern resorts, and the Single Fin bar, known for its sunset view and cocktails. The surf breaks off Uluwatu can often be overcrowded at peak times of the year, but the surf isn't the only reason to visit. The Uluwatu Temple is one of Bali's key spiritual temples and is situated on a clifftop near to the village. The temple is home to hundreds of monkeys which dwell in the surrounding forest which are believed to be the guardians against bad influences.
On the southeast coast of the Bukit Peninsula lies Ungasan, which is home to sprawling clifftop resorts with expansive ocean views. These resorts are somewhat remote and offer little activities beyond the grounds, making it a perfect intimate getaway from busier areas of the island–some say it feels like you've reached the end of the world.