Gilimanuk, Indonesia
Gilimanuk, also called "Bali's Western Gateway," is the port serving the ferries between Java (Banyuwangi town) and Bali. It's located about a 3.5-hour drive from Ubud, a 4-hour drive from Kuta, and only 2 hours from Lovina.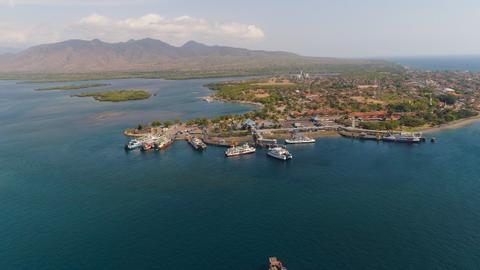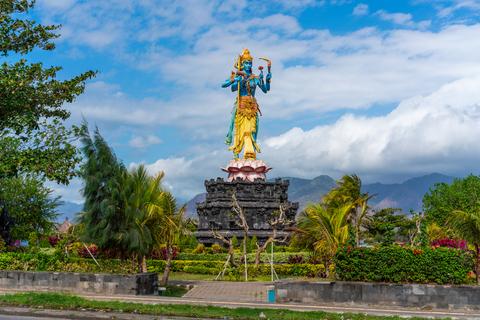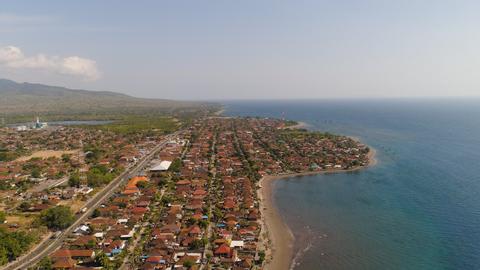 Ferries are cheapest and fastest way to island hop, and many people consider the ferry ride the only reason to come to Gilimanuk. Ferries run every 20 minutes, 24 hours a day. They take about an hour when you factor in the time it takes to unload. The security check might get quite detailed, so be prepared for some potentially longer queues.
One of the local attractions (some would say the only one) is the unique local dish called Ayam Betutu / Betutu Chicken (smoked and spicy chicken). The meat is boiled in a broth of local herbs and spices for up to 3 hours and wood-smoked. It is usually served with steamed rice and plecing kangkung (spicy spinach).
If you prefer something slightly more active, you can book a boat trip around Gilimanuk Bay with a guide from the West Bali National Park office. Another option: ask for a snorkeling trip to one of the nearby islands—Pulau Kalong (Bat Island) and Pulau Burung (Bird Island). You can also book a mangrove tour, bird watching, or tour around the local villages, inhabited by various ethnic groups. You'll get to see great examples of Balinese, Javanese, Madurese, and Buginese architecture and boats, which are unique to Bali.
Explore the early history of Bali on a visit to the Museum of Pre-Hindu Archaeology. During World War II, stone axes and pottery fragments were discovered just two miles south of Gilimanuk, at the site called Cekik. Over the next few decades, approximately 100 cemeteries have been uncovered as well as some simple tools, earthenware pots, and bones of sacrificed animals.
When it comes to accommodation, we'd recommend staying elsewhere if you can. There are only basic guesthouses in Gilimanuk—mostly used by truck drivers. You'll find them spaced along the main road, labeled as "homestays" or "hotels."