Kerobokan, Indonesia
Kerobokan is one of Bali's up-and-coming destinations — a village that travelers have come to appreciate for its peaceful beach and increasingly upscale accommodations. Visitors here can look forward to sampling exciting dishes from local chefs at the many restaurants. Shoppers should come with room in their suitcases, as this area also has popular fine art galleries and antique shops to browse.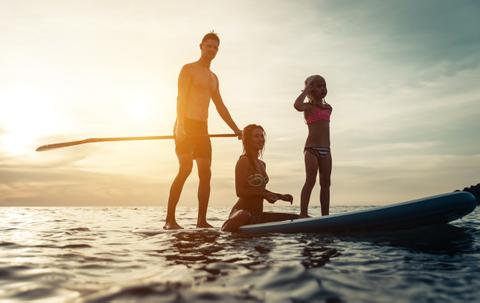 Locally, it's probably best known as the home of Kerobokan Prison. It opened in 1979 and was originally designed to hold 300 inmatesm but now houses over 1,400. Nicknamed "Hotel K," it has become a strange tourist attraction due to the notoriousness of some of its prisoners.
From here, it's a quick trip to Batu Belig Batu Beach, a quiet local beach with plenty of space for sunbathers to spread out. It's typically uncrowded and great for swimming, which attracts a fair number of families, including those with young children. For more intense waves, travel just a few miles from Canggu, which has a well-known surfing beach.