Mataram, Indonesia
The capital city of Lombok and West Nusa Tenggara province is a collection of several villages that have all grown together. Mataram has a largely Sasak Muslim population but still has relics of an ancient Hindu culture. Located on the central west coast of Lombok, about an hour east of Lombok International Airport, Mataram serves as a central hub — there's a bus station and the port is south of town. It's also a place to find services and goods in a quasi-metropolitan setting that is non-existent in the rest of Lombok.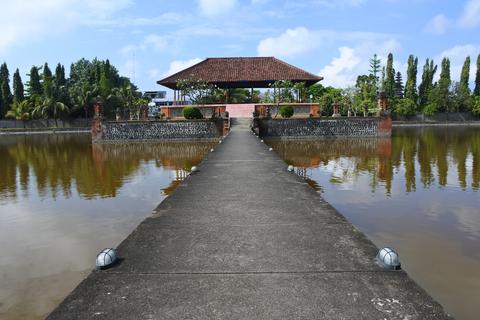 There are three main towns that comprise Mataram. From west to east, they are Ampenan, Mataram, and Cakranegara. Ampenan is an aging port town with Dutch colonial architecture. Port activity has moved south of Mataram to the Lembar Harbour, where visitors can board ferries to the various Gili Islands and Bali. The town still maintains an international character from its seaport heyday, as found in the variety of ethnic restaurants and shops on the main street of Yos Sudarso. There's also a beach, Pantai Ampenan, that's basically a strip of sand along a seawall with a few redeeming sunset views.
Mataram is the center of government in the region. Located in the center of the city, you'll find a smattering of hotels here. Cakranegara is the commercial area to the east. It has a number of accommodations along the main roads. The Mandalika bus terminal for intra-island transportation is located farther east in the Sweta area, although it's hard to say where one area begins and ends.
The attractions in Mataram are largely cultural. Pura Agung Narmada is the mother Hindu temple of Lombok. Constructed in 1727 A.D. by King Anak Agung Gede Ngurah Karang Asem, the site is a former royal palace and a water temple with bathing pools. The Islamic Center Mosque has a stunning exterior design with colored minarets and domes. It is lit up at night and makes a breathtaking spectacle. Pura Maru is the second-most important Hindu temple and features three large multi-tiered shrines to the Hindu gods. The Lombok Museum (Museum Negeri Nusa Tenggara Barat) hosts exhibits highlighting Lombok history, culture, and geology. A popular night destination is Jalan Udayana, a street filled with strolling locals and lined with parks, warungs, and food stalls.