This health and wellness retreat will teach you the pleasures of taking care of your mind, body, and spirit. Enjoy comfortable accommodations that elegantly draw attention to the beauty and simplicity of nature. Dine on lovingly prepared organic meals, fresh from Om Ham's organic garden. Indulge in spa treatments, yoga classes, dance lessons, swims, and more. This vacation, restore every part of yourself.
Featured in:
Eco Lodges, Sustainable, Budget, Yoga, Isolated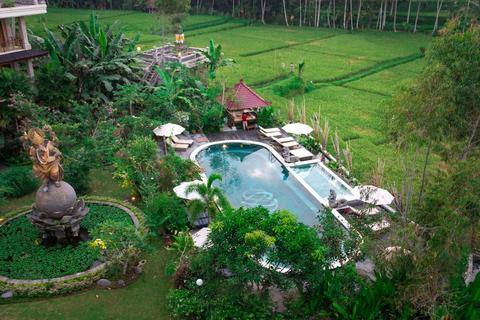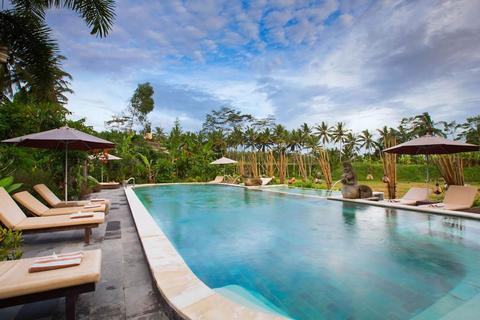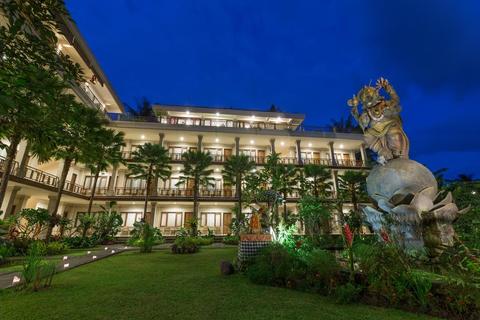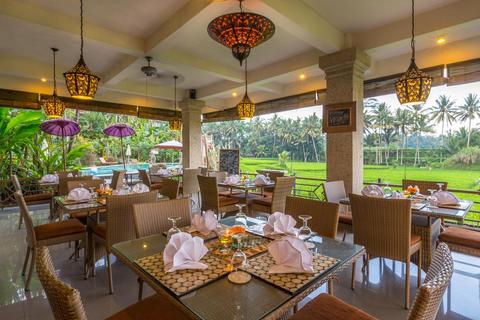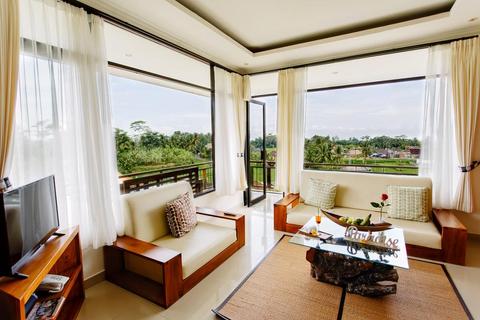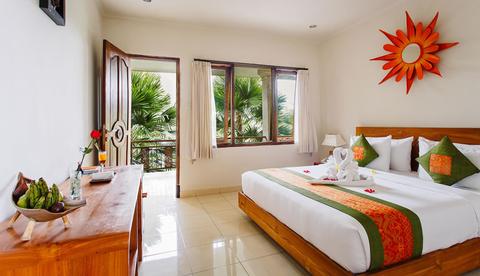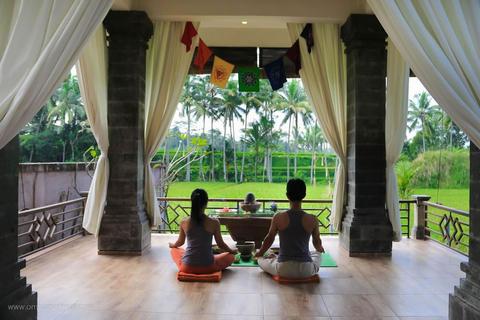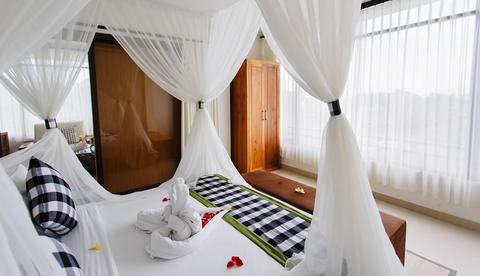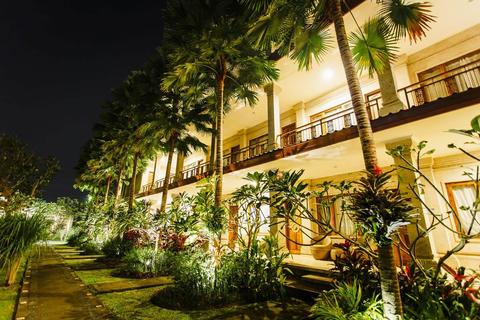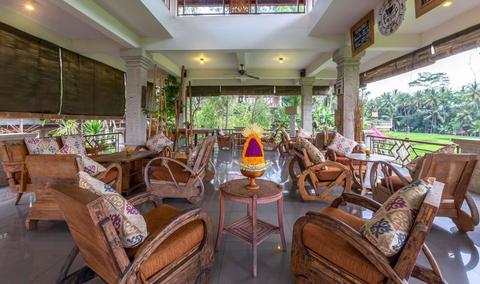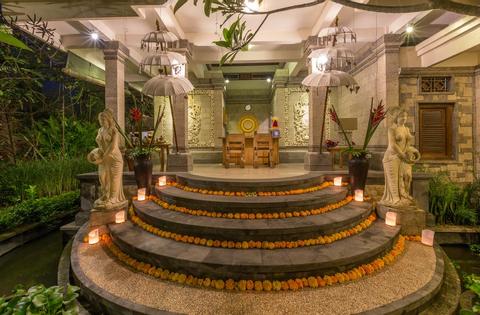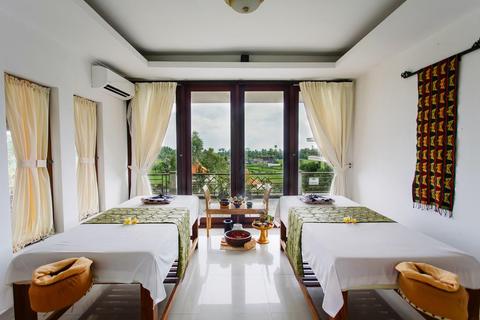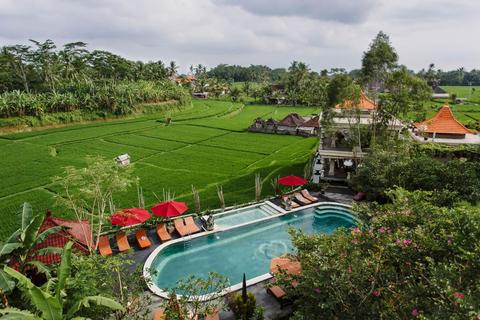 2:00 p.m. check in
12:00 p.m. check out
Restaurant in Hotel
Spa Services
Swimming Pool
Wireless Internet
Free Breakfast
The island of Bali, Indonesia is waiting to greet you with a warm tropical embrace. Let nature restore you as you walk on warm sand. Listen to the gently lapping waves of the Indian Ocean, whilst the sea kisses you with a salty mist. Overhear the conversations of birds and monkeys as you walk through rainforests. Reach new physical and spiritual heights when you climb to mountaintop temples. The magic of Indonesia is everywhere if you put down your phone and pay attention to what is really in front of you.
A Vacation for The Mind, Body, and Spirit
Om Ham is the perfect place to go if you need to heal your mind and body. A vacation is a wonderful opportunity to pursue wellness, because you can expect to return to your everyday life equipped with new tools to help you handle stress, and remain at the top of your game — both mentally and physically. Inspired by the teachings of Ashram Munivara, Om Ham blends Hindu spiritual principles with nutrition , exercise with quiet introspection. All from a thoughtfully designed grounds. Choose from one of four soothing layouts:
• Ananda, Superior Room - 258 square feet (24 sq m) and a queen size bed or 2 twin/single beds. Enjoy views of the garden and rice fields.
• Shakti, Deluxe Room - 388 square feet (36 sq m) spread across 4 double/full size bed rooms with a semi-private balcony; 3 double/full bed rooms with an open balcony; and 3 twin/single size bed rooms with an open balcony.
• Sidhi, Suite Room - A 452 square feet (42 sq m) 1st floor suite with a double/full size bed.
• Mandala, Suite Room - A gracious 2 bedroom top floor suite featuring a king size bed and queen size bed.
Whichever room style you choose, you'll enjoy an en suite bathroom, air conditioning, mosquito nets over the bed, a bathrobe, Wi-Fi, coffee and tea station, and much more. After all, seeing to your comfort is part of ensuring your well-being.
A World of Healthy & Holistic Pleasures
When you aren't in your private accommodations, there is so much to do and see. You can start by taking a walk around Om Ham's enchanting grounds. Go for a refrreshing swim in the pool after a yoga class. If you work up an appetite, the on-site restaurant Om Ham Tulsi Dining & Lounge features a predominantly vegetarian menu (with vegan and non-vegetarian options). Most of the ingredients come from Om Ham's very own organic garden, so you'll feel doubly good about the nourishment you receive.
Want to get a taste of the night life without leaving the hotel's grounds? Just head up to the Om Ham Rooftop Lounge. This special spot beats a noisy bar any day! Enjoy sweeping views of well-kept rice terraces as you sample a selection of global teas. Om Ham even has their own proprietary herbal tea blends. You can also treat yourself to refreshing lassis and smoothies. Yum!
Just Say Om
Rediscover what it really means to live life and be the best version of yourself when you enjoy a stay at Om Ham Retreat & Resort. The splendors of Bali are waiting to restore you. When you get back to your normal life, remember that there is a place where all is right with the world. Think back to your time in Indonesia and return to your mental sanctuary at will. Close your eyes, and just say, "Om."
More Property Amenities
Air Conditioning
Breakfast Available
Cable TV
Massage
Mini Bar
Room Service
Safe Deposit Box
Telephone
Yoga Lessons
Accommodations
Air Conditioning
Cable TV
Hair Dryer
Mini Bar
Safe Deposit Box
Telephone
Wireless Internet
Air Conditioning
Balcony
Cable TV
Hair Dryer
Mini Bar
Safe Deposit Box
Telephone
Wireless Internet
Air Conditioning
Cable TV
Hair Dryer
Mini Bar
Safe Deposit Box
Telephone
Wireless Internet
Similar Hotels