Gatun Locks Panama Canal, Panama
The Gatún Locks are set along the Caribbean side of Panama to the west of Colón. These massive locks are the largest in the Panama Canal. As you watch ships pass through the locks' chambers, it's easy to understand why the Panama Canal is one of the seven man-made wonders of the world.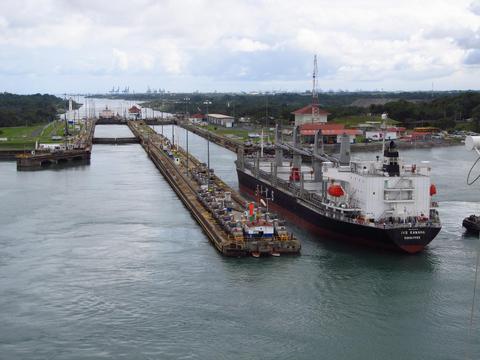 The Gatún Locks are about a mile (1.5 km) long and raise ships some 85 feet (26 m)—it takes two sets of locks to do the same thing on the Pacific side of the canal. Each of the three Gatún locks is 1,000 ft. (305 m) by 112 ft. (34 m).
There is no museum here, but there is a covered observation deck. This deck has great views not only of the locks, but also of Lake Gatún and the Caribbean entrance to the Panama Canal. Watching enormous ships pass through the locks – with seemingly no room on either side – is fascinating. ****
The locks are usually uncrowded, making it easy to take photographs and have a close-up look. There are sometimes bilingual guides on hand to explain the locks to visitors.
Gatun Locks Panama Canal Things to Do