Lake Gatun, Panama
Lake Gatún is an artificial lake in Panama. Set to the south of Colón, this 163 square mile(422 square kilometer) lake is the largest body of water in Panama. In fact, when Lake Gatún was first created it was the largest man-made lake in the world. The lake forms an integral, 21-mile (33-km) section of the Panama Canal—ships that transit the canal pass through it en route to the Atlantic Ocean.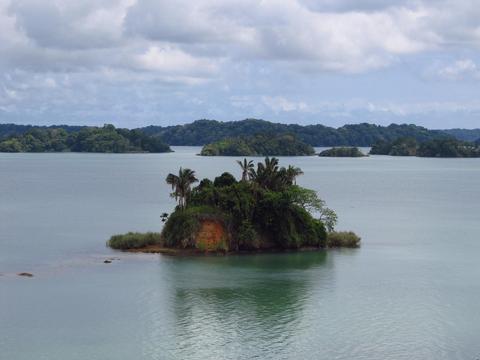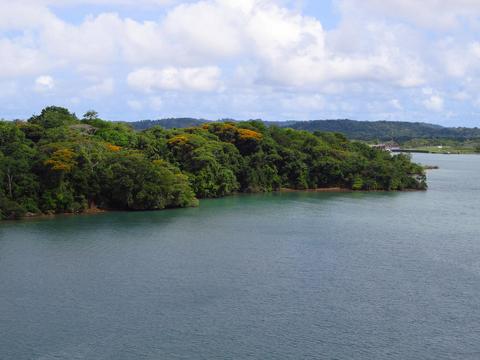 Lake Gatún was formed by damming the Chagres River. When the canal opened in 1914, the Gatún Dam was the largest dam in the world. It's still an impressive sight today, and it supplies the surrounding communities and locks with electricity.
The damming of the Chagres River flooded a previously wooded valley—the islands that you see in the lake today were once forested hills. Sometimes you can even spot submerged trees rising from the lake's murky water.
Some of these islands are now primate sanctuaries that protect various species of monkeys. Collectively the islands are referred to as Islas Tigre (Tiger Islands) or Islas Las Brujas (Witch Islands). While touring these islands, travelers may be able to spot howler monkeys, white-faced capuchins, and spider monkeys hanging from the branches of trees.
The largest and most famous island, however, is Barro Colorado Island (BCI). This island is home to the Smithsonian Tropical Research Institute (STRI), which studies biological diversity in the tropics. STRI was created in 1923 and today it's one of the world's leading research institutions. The island protects a huge number of plant and animal species—approximately 480 species of trees, 384 species of birds, 30 species of frogs, and 47 species of snakes. Travelers can visit the island and tour a few trails with a naturalist guide.
Lake Gatún also has some of Panama's best freshwater fishing. Peacock bass is plentiful and is the main fish that's caught here. In fact, the peacock bass population is so huge that there are no restrictions on the number of fish that can be caught.
Lake Gatún is also used for boating, water-skiing, and even scuba diving.