Pirre Station, Panama
Pirre Station is an ANAM ranger station in the Darién National Park and one of the few places that visitors can access the Darién. Pirre Station has lush primary forests and some of Panama's best birding. Its remote location, however, means that it's tough to get here and is only for adventurous travelers. The lodging is extremely basic.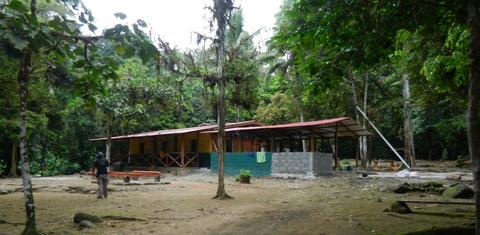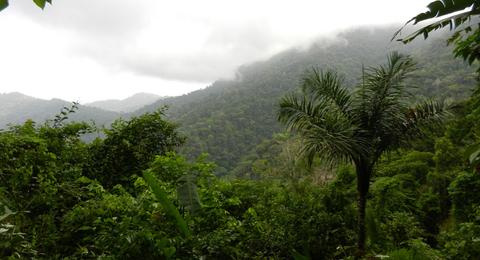 Pirre Station is set within an area of the Darién National Park known as Rancho Frío. This area begins about 8 miles (13 km) south of El Real. Pirre Station lies in the lowlands on one side of Cerro Pirre, a mountain that reaches an elevation of 5,400 ft. (1,615 m). Cana, the second access point for the Darién National Park, is on the other side of the mountain.
The forest at Pirre Station is primary and overflowing with plant and animal species. The birding here is particularly good. The list of species is long, but some of the best include white-fronted nunbirds, crimson-bellied woodpeckers, royal flycatchers, crested guan, laughing falcons, and scarlet-bowed tanagers. Mammals include howler monkeys, spider monkeys, white-faced capuchins, Geoffroy's tamarins, and sloths.
There are several trails that extend from the station. One mile-long (2 km) loop trail leads to a series of waterfalls that are pleasant places to swim or take photos. The first waterfall is about 15 ft. (5 m) tall. You can climb above it to get to the others, but be careful—the rocks here are very slippery.
A second trail, known as the Cerro Pirre trail, leads up the mountain. It winds through the forests and comes out along the side of the mountain. It's a steep hike that can be muddy and tough, but it will give you a good idea of what the forests here are like. Another trail leads to Rancho Plástico, which offers views of the Río Balsas.
It's important to go with guides on all of these trails. The trails can be undefined and make it easy to get lost. The terrain is rugged and can be slippery, muddy and rocky. You wouldn't want to get hurt this far from a hospital.
The closest town to Pirre Station is El Real, but it's too far for a day trip. There is a basic dormitory at Pirre Station with bunk beds, an outhouse, and a field kitchen. There is no electricity, so bring flashlights. You should also bring a towel, sheets, water purifier, and food. The rangers can cook your food for a small tip.
To get here, you can take a boat up the Río Pirre or hike into the station. Hiking from El Real takes around 3 hours.