Punta Patino Nature Reserve, Panama
The Punta Patiño Nature Reserve is the largest private reserve in Panama. Set along the Darién's Pacific coast, Punta Patiño spreads across 74,132 acres (30,000 hectares) and includes huge swaths of primary and secondary forest. It has well-developed trails, great biodiversity, and sees very few visitors.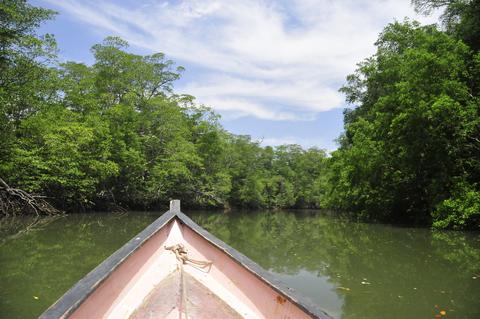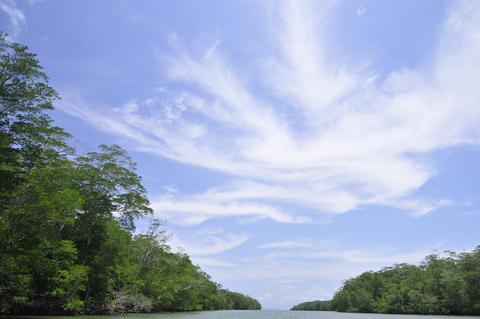 Punta Patiño borders the Gulf of San Miguel and is about an hour by boat from La Palma. The reserve is owned by the Panamanian environmental nonprofit ANCON and operated by the group's for-profit extension, Ancon Expeditions. There is a private airstrip at Punta Patiño, but most people fly into La Palma and then take a boat down. It is highly advised to visit the area with a guiding service.
Punta Patiño is a favorite among birders, as there are a huge variety of feathered creatures that populate the reserve's trees, mangroves, and waterways. These include tanagers, common black hawks, brown pelicans, frigates, terns, American oystercatchers, Amazon kingfishers, blue herons, boat-billed herons, black-tailed trogons, woodpeckers, and spotted sandpipers.
The reserve is also home to the harpy eagle, Panama's national bird and the world's most powerful bird of prey. This creature, which can grow over a meter long and have a wingspan twice that length, is currently endangered. Deforestation and hunting have caused the bird's numbers to plummet, although conservation programs are underway that hope to reverse the trend. You'll need good fortune to spot a harpy eagle, but that shouldn't stop you from searching the upper canopy for these incredible creatures.
You will have a good chance of spotting capybaras, the largest rodent in the world, as well as gray foxes. Other mammals include Geoffroy's tamarins, collared peccaries, night monkeys, jaguars, three-toed sloth, and tayras. In the reserve's mangroves and swamps, you may be able to spot an iguana lounging along a branch or a caiman slipping into the water. Humpback whales, bottlenose dolphins, and pilot whales can sometimes be seen in the Gulf of San Miguel.
Visitors can enjoy guided hikes and night tours along one of the reserve's many trails. The Sendero Piedra de Candela (Flintstone Trail) is a 4-kilometer (2.5-mile) loop trail that is named for reddish quartz that lines portions of the trail. This flat trail runs along the coast and passes through secondary forest. Other trails lead deeper into the reserve and head through primary lowland forest.
Aside from hiking the trails, visitors to Punta Patiño can lounge along black sand beaches and explore mangroves by boat.
ANCON runs a lodge at Punta Patiño where visitors can stay. It offers pleasant and comfortable accommodations, and has fantastic views of the Gulf of San Miguel.