San Lorenzo Fort, Panama
The San Lorenzo Fort is set along Panama's central Caribbean coast, just west of Colón and the Gatún Locks. The fort lies within one of Panama's most recent protected areas. The San Lorenzo Protected Area spreads across 30,000 acres (12,000 ha) and includes the San Lorenzo Fort and the former U.S. military base of Fort Sherman. It also includes countless mangroves, wetlands, and forests.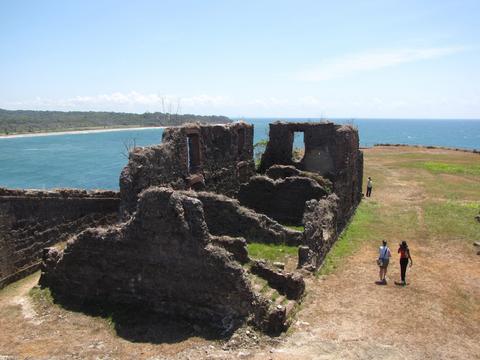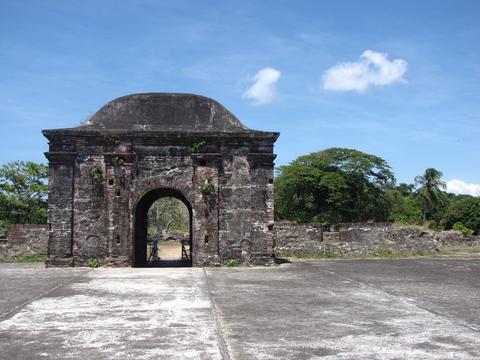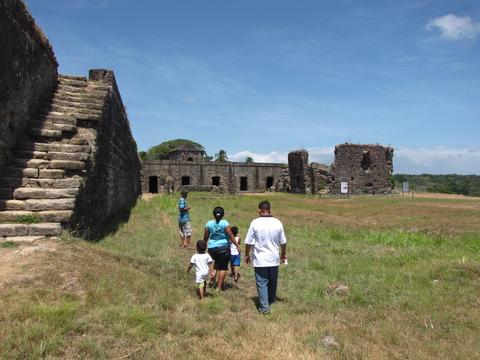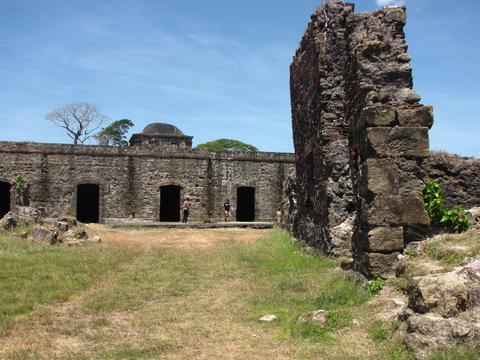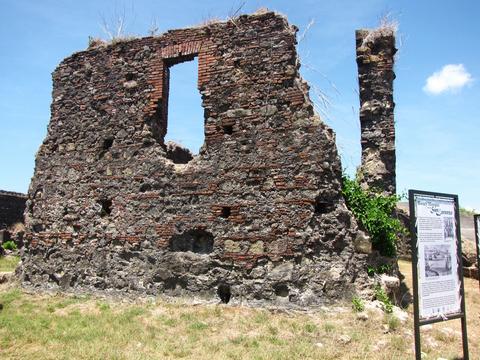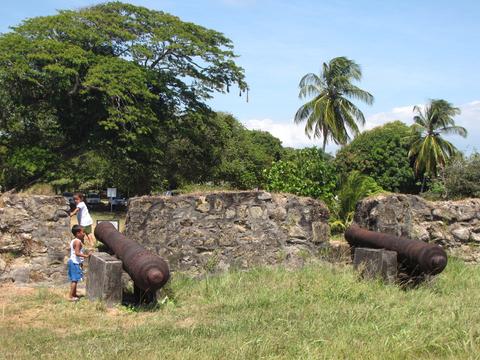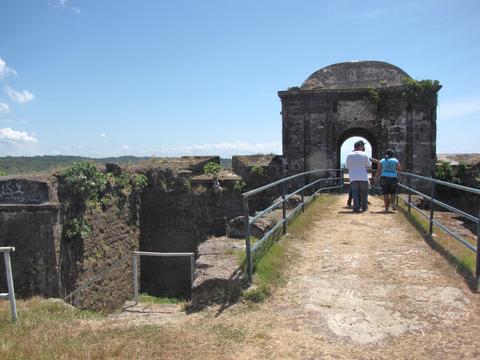 The Spanish ruins date back to the 1700s, but the original fort was built in 1595. Set along a massive cliff near the mouth of the Río Chagres, San Lorenzo was meant to secure trade routes and stave of pirates along Panama's Caribbean coast.
Ironically, the fort was attacked almost continually after its completion. San Lorenzo was first attacked by English pirate Sir Francis Drake in 1596 and then again by Sir Henry Morgan in 1671. Morgan destroyed the wooden fort and went on to cross the isthmus and sack Panama City. San Lorenzo was rebuilt with stone in 1680, but was again destroyed by the British admiral Edward Vernon in 1740. It was rebuilt yet again in 1768 and had fortifications added to it in 1779. This is the fort that stands today.
The San Lorenzo Fort is an interesting place to explore and get an up-close look at the ruins. Standing at the fort's walls near the edge of the cliff, it isn't hard to imagine imposing pirate ships heading towards you. There are dark, musty hallways to walk down and old black cannons to lay your hands on. The ruins (and those at Portobelo) were declared a UNESCO World Heritage Site in 1980.
The U.S. military built Fort Sherman in 1911 to defend the former Panama Canal Zone. After World War II, the forested area around the fort was used for training in jungle warfare. It eventually became a training center for Special Forces heading to Vietnam.
The San Lorenzo Protected Area is an important link in the biological corridor that runs across Panama. It's also a crucial component of the Mesoamerican Biological Corridor, which spreads across all of Central America. To this extent, the area helps support species migration between continents. It also protects 12 ecosystems, four types of forest, wetlands, and mangroves.
For this reason, conservationists (and ecotourism operators) are pushing for its preservation. On the other side are developers, farmers and hunters want to use the land for other purposes. It's tough to predict how it will turn out, but for the time being, the conservationists seem to have the stronger card. There is unexploded ordnance in the area left over from the U.S. military, which is keeping developers at bay. Because of this, travelers should not explore the forest on their own, although guided hikes can be arranged. The area is very popular with birders.