Piñas Bay, Panama
Piñas Bay (Bahía de Piñas) is set along Panama's southern Pacific coast in the Darién Province, some 56 kilometers (35 miles) from the border with Colombia. Piñas Bay is Panama's most incredible fishing spot—more than 200 deep-sea fishing world records have been set here, more than anywhere else on Earth. The area is also naturally beautiful and interesting culturally, so even non-fishers will find it a pleasant place to visit.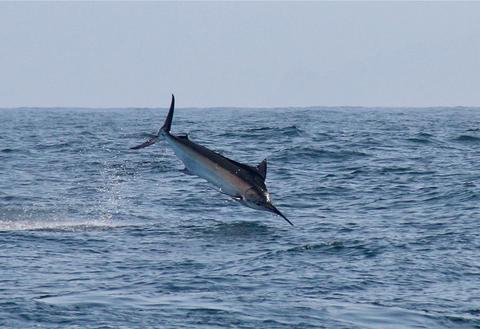 Why is the fishing in Piñas Bay so good? The answer is easy. Cold currents from South America converge with warm currents from Costa Rica, which mixes nutrients and attracts all kinds of marine species. Additionally, Piñas Bay is home to the Zane Grey Reef, a large seamount (underwater mountain) that rises from the bottom of the sea and comes close to the surface. The current brings plankton to the reef, which attracts baitfish and the larger fish that feed on them.
The bay itself is small and narrow and contained by two sections of land. The diversity of species found within this area is astounding. There are roosterfish, swordfish, billfish, tuna, dorado, snapper, snook, dolphinfish, wahoo, barracuda, and blue, black and striped marlin. Most of the records set here have been for the marlin and Pacific sailfish. Other marine species in Piñas Bay include dolphins, sharks, rays, and humpback whales. The Panamanian government protects the bay and does not allow commercial fishing ships to enter into it.
There is a small white-sand beach here, Playa Blanca, where visitors can relax and sunbathe. The offshore waters have coral reefs that are good for snorkeling. There are also two towns nearby, Jaqué and Puerto Piñas, which are largely made up of Afro-Colonial and indigenous Emberá people. Other indigenous villages are found up the Río Jaqué. Although Piñas Bay is one of the most remote parts of Panama, there are several high-quality hotels located here. Most are fishing lodges that offer deep-sea fishing tours in Piñas Bay.