Isla San José, Panama
Isla San José is a large private island in Panama's Pearl Islands. At 16 square miles (44 sq. km), Isla San José is the second-largest island in the archipelago. It's 55 miles from the coast of Panama and very secluded.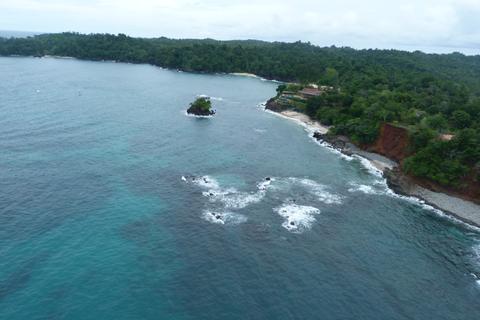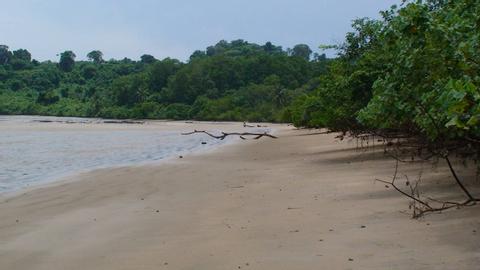 The island is beautiful and rugged. Dense jungles and rocky cliffs border white-sand beaches and crystal-clear water. There are over 50 beaches to choose from, and the surrounding waters have an abundance of fish. For this reason, they're good for snorkeling, scuba diving, and deep-sea fishing.
The forests here are lush and scattered with coconut palms and wild sugar cane. An extensive trail system runs through the forests and provides good opportunities for wildlife viewing. Animals include peccaries, anteaters, and white brocket deer.
Given its remote location, it's surprising that the island has a relatively sound infrastructure, including over 50 miles (80 km) of roads, a water purification plant, and an airstrip. Flights from Panama City take about 20 minutes.
Isla San José has one private resort. The guests of this resort, Hacienda del Mar, have much of the island to themselves.
Isla San José has a curious history that dates back to World War II, when the United States used it as a chemical weapons testing site. Thousands of weapons were detonated and tested here for their use in tropical warfare. In 2001, an inspection of the island revealed several unexploded bombs. The Panamanian government briefly quarantined the island, but a more complete inspection has yet to take place. The U.S. and Panama are still arguing over who should pay for the inspection and cleanup.
The resort maintains that the weapons tests took place far from the resort. No guests or visitors have been harmed.