Le Meridien is a swanky hotel in Panama City. It has a modern design and comfortable guest rooms.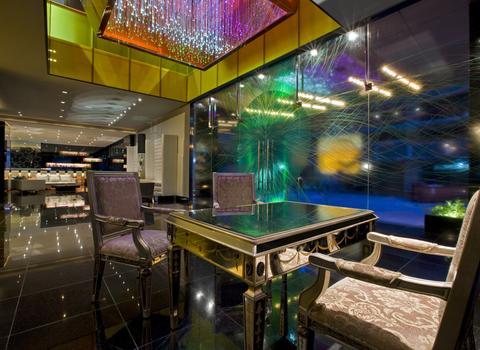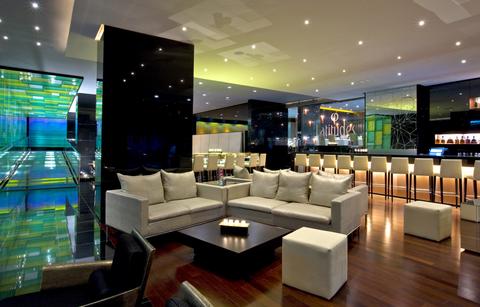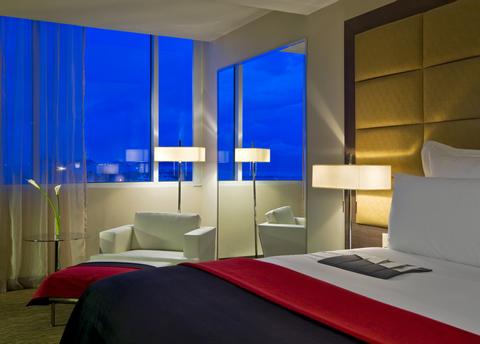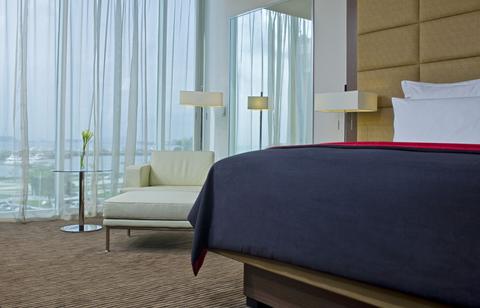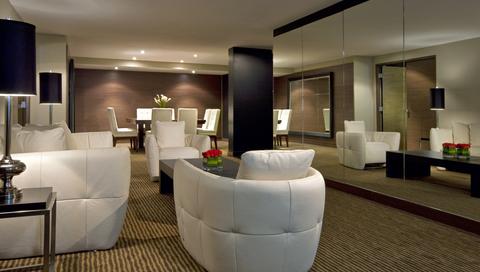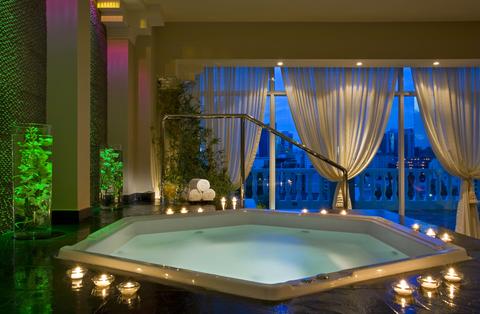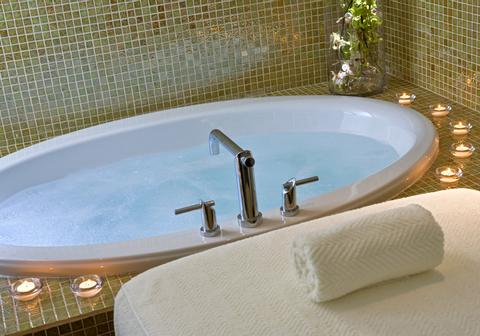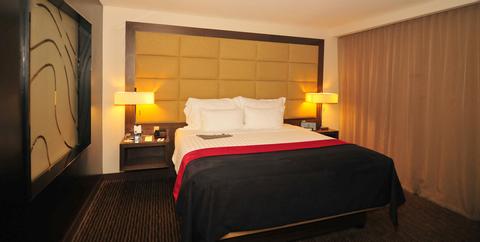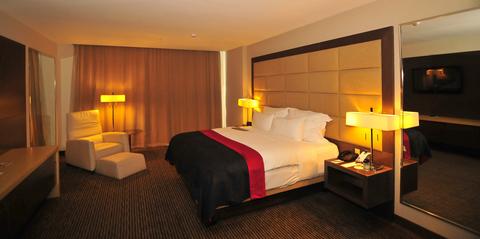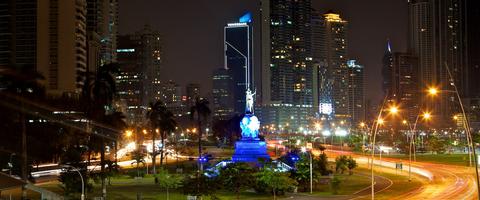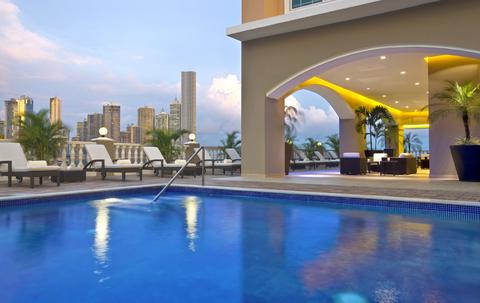 2:00 p.m. check in
12:00 p.m. check out
Spa Services
Wireless Internet
Free Breakfast
Attractions & Sites
17 km
Panama City is the largest city in Panama and is where most travelers will either enter or leave the country. The city is an interesting mix of the old and the new—crumbling Spanish ruins lie only a few miles from skyscrapers. It's fun to explore historical places like Old Panama (Panamá Viejo) and Casco Viejo, and then go out to a tasty international restaurant. There good places to daytrip to as well, including the Panama Canal, Soberanía National Park, and Taboga Island.
Le Méridien is a stylish, upscale hotel located along the Panama Bay. Guests enjoy spectacular views of both the Pacific Ocean and Panama City skyline from the hotel. La Méridien is also close to restaurants, bars, banks, and shops.
Walking into the lobby you're immediately struck by the hotel's elegance. The lobby has high ceilings and features an overturned glass pyramid that reflects colors onto the walls. The black granite floor and white sofas highlight the lobby's minimalist aesthetic.
The hotel has 111 guest rooms and suites. The rooms are decorated in warm tones and have large windows. There are sitting and work areas, as well as a luxurious bathroom. The bathroom features a Jacuzzi, telephone, and even bathrobes and slippers. The beds are comfortable and have pillow top mattresses. Each room also has a 42-inch cable TV, wireless Internet access, a mini bar, and coffee maker.
Le Méridien has a spa that's equipped with a sauna, steam room, whirlpool, and hydrotherapy facilities. Guests can enjoy many treatments here, including massages, facials, exfoliations, and holistic therapies. The hotel also has an outdoor swimming pool and a fitness room that's equipped with cardio machines, weight-training equipment, a bench press, and dumbbells. Both the swimming pool and fitness room have awesome views of downtown Panama City.
Finally, there is a business center with computers, fax machines, copy machines, and printers.
More Property Amenities
Alarm Clock
Cable TV
Hot Water
Iron & Ironing board
Jacuzzi
Mini Bar
Accommodations
Alarm Clock
Cable TV
Hot Water
Iron & Ironing board
Mini Bar
Safe Deposit Box
Telephone
Wireless Internet
Alarm Clock
Cable TV
Hot Water
Iron & Ironing board
Mini Bar
Safe Deposit Box
Telephone
Wireless Internet
Similar Hotels