Portobelo, Panama
Portobelo lies along Panama's Caribbean coast to the east of Colón in an area known as Costa Arriba. During the Spanish colonial era, Portobelo was an important port town where goods and treasure from the Americas where shipped to Europe. These days the town is impoverished and widely unattractive. Its saving grace, however, lies in the crumbling ruins scattered inside and outside of town. There are also several decent places to scuba dive and snorkel along its coast.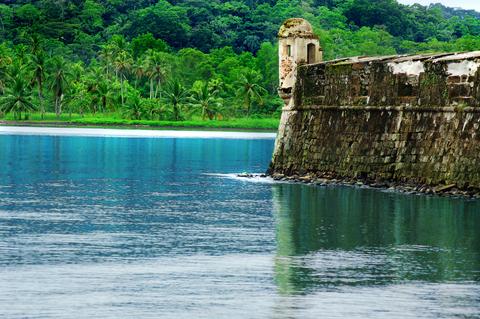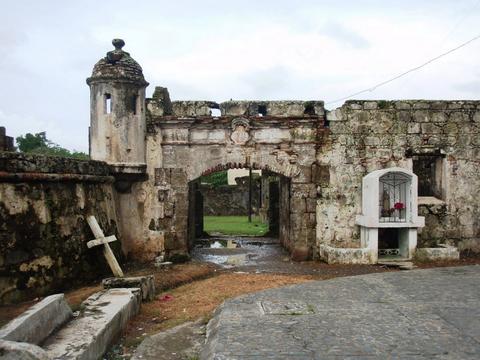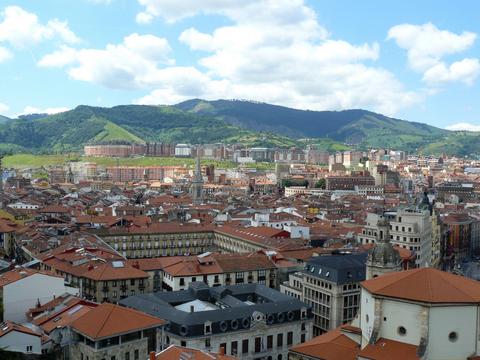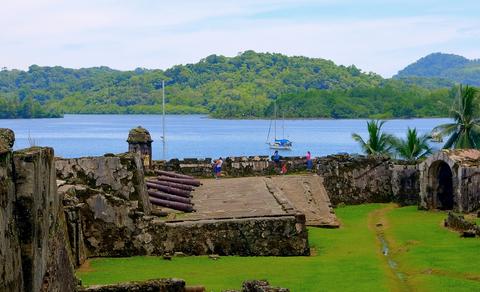 Walking through the town today, it's hard to imagine that Portobelo was once one of the most important ports in the entire Spanish Empire. Gold and other treasures from South America came to Panama City and were then carried across the isthmus to Portobelo, where they were traded or carried off on ships. This made Portobelo a constant target for pirates—indeed, the forts here were raided, destroyed, and rebuilt several times. The city was famously sacked by Sir Henry Morgan in 1671 and then again in 1739 by Admiral Edward Vernon.
There are several ruins that can be visited in Portobelo. Just outside of town is Castillo Santiago de la Gloria, a Spanish fort that dates back to 1753. It was built, destroyed, and rebuilt several times during the 150 years that it was in use. In town is Castillo San Gerónimo. This was the largest fort ever built in Portobelo, and today there are still cannons, officers' quarters, and barracks that travelers can visit. Finally there is Castillo San Fernando, which sits across the bay from the other forts. The British admiral Edward Vernon destroyed this fort in 1739 and sadly there isn't much left of it today—many of the stones were also used in the construction of the Panama Canal. Still, it's a scenic spot with a good view of the bay.
Portobelo is renowned throughout Panama for its celebration of the Festival del Cristo Negro (the Black Christ Festival), which takes place on October 21. During this festival, thousands of Panamanians travel to Portobelo and head to the Church of San Felipe, which houses the life-size wooden sculpture of the Black Christ. The Black Christ is bathed in legend, some of which describe it being marooned in Portobelo by sailors while en route to Colombia. Another legend says that on October 21, 1821 the residents of Portobelo prayed to the Black Christ to be spared from a cholera epidemic that was sweeping Panama—and they were.
So every year on October 21, Panamanians make a pilgrimage to Portobelo to pray to the Black Christ. Many walk from far away towns and often perform acts of devotion along the way. Once in Portobelo, the pilgrims cram into the church to pray beneath the Black Christ. At night, the statue is paraded through the streets and followed by a procession of devotees.
Travelers who are in Panama during this time of year should make an effort to attend the Black Christ festival—it's quite the spectacle.
Outside of the town, there is a small, scenic beach known as Playa Blanca. It's at the tip of a peninsula and only accessible by boat. Those that make the trip here will often have the whole beach to themselves.
There are 16 dive spots near Portobelo, which makes it popular with scuba enthusiasts. The underwater attractions range from coral reefs to sunken ships, and there's a chance of seeing schools of barracudas, nurse sharks, and eagle rays. Unfortunately, the visibility here is unpredictable.