Tocumen (PTY), Panama
The Tocumen Airport (PTY) is the main international airport in Panama. It is just east of Panama City, and it takes a little over an hour to get from the airport to the city via public transportation.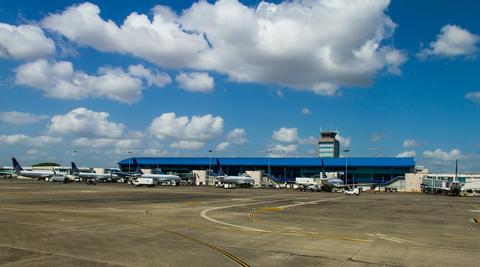 In the airport, you'll find conveniences like banks, ATMs, and a pharmacy. There are also a variety of restaurants and duty-free shops. You can find public pay phones, and access the free Wi-Fi for up to two hours.
Every international visitor must have a valid passport when they arrive. When you go through customs you may be asked to provide proof of sufficient funds during your trip, as well as a return ticket. While in customs you'll also need to purchase a tourist card, which costs around $5 USD.
Travelers from the US and Canada don't need a visa for stays less than 90 days but do need to be able to provide proof of your plans to return. If you have a European passport you may be required to have a travel visa.
You can usually find flights that arrive in the morning or early evening, but if your flight arrives later consider booking a stay at a nearby airport hotel.