Eco-friendly travel is the new black, and a sustainable Belize river tour could be the idyllic highlight of your next Central American adventure. So, if you're a nature lover on an epic quest to raft the rivers, explore the jungle, and witness Belize's most exotic wildlife then read on...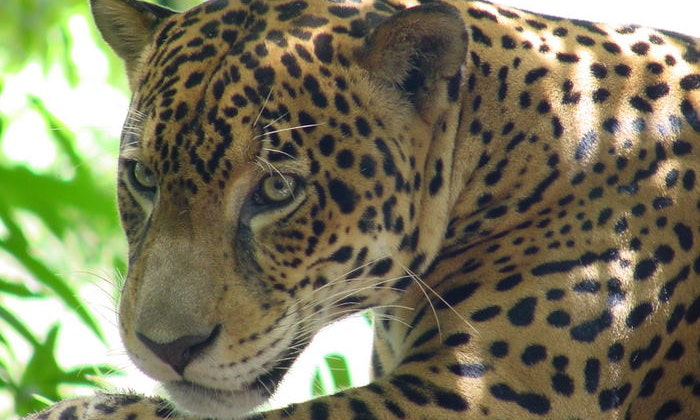 You'll see amazing sights exploring the rivers of Belize—including beautiful predators.
The freshwater rivers that meander through Belize are often overlooked in favor of the salty sea of the Caribbean. While diving the Caribbean is an incredible experience, we urge the discerning traveler not to disregard the beauty and diversity of a Belize river tour. We have stunning river lodges and unforgettable river adventure activities in every part of the country. With Anywhere, you can visit the New River to the north, the Monkey River to the southeast, the Rio Hondo in the Mountain Pine Ridge area, and of course, the Macal River in Central Belize.
In total, Belize is blessed with around 35 freshwater rivers of varying sizes. They all drain into the Caribbean Sea and each watershed has its own unique environmental challenges. Sustainable tourism goals always govern our selection of activities and tour providers, so you can rest easy. When you book with Anywhere you're making Belize river tour choices that will not only give you an astoundingly beautiful adventure, but also serve the greater good.
To start things off, we've created a basic outline of the environmental issues to be aware of when you're researching tours to the lakes and rivers of Belize. We've kept it simple and included links to follow if you want more information on the environmental situation. But more importantly, we've included an idea of what you can do to help in Belize, and a list of breathtaking adventures to cross off your bucket list whilst you're out there doing good in the world.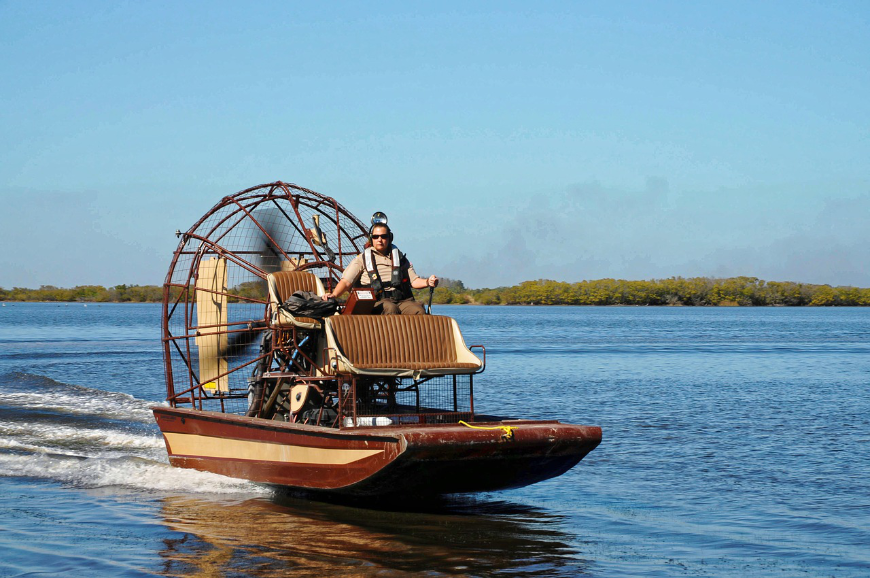 Sometimes getting there is half the adventure—especially when you tour the rivers of Belize via airboat.
Make your Belize River Tour A Sustainable Adventure
As with most developing countries, Belize has its issues. Stress in the freshwater river environments can threaten the aquatic ecosystem and have a horrific effect on water purity which reduces biodiversity and harms wider jungle conservation efforts.
The main issues to be aware of when you're choosing a Belize river tour provider are listed here. Make sure you ask how all of your prospective accommodation providers or travel companies are addressing these things.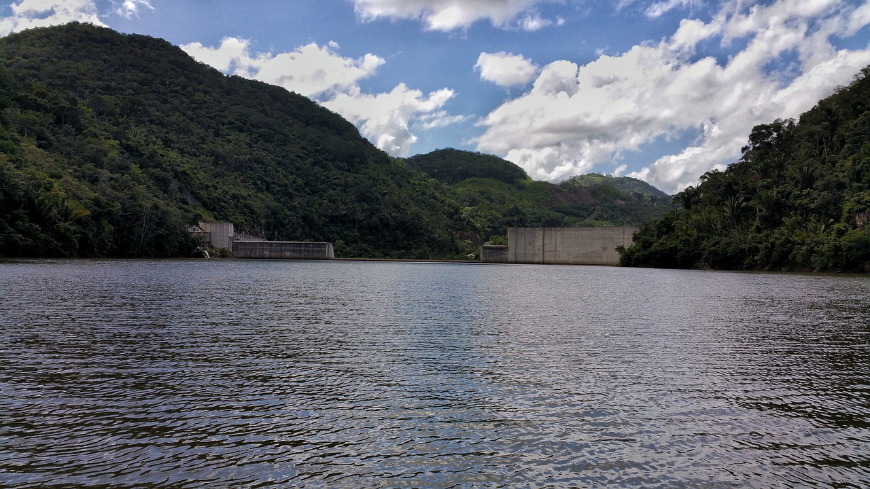 Hydroelectric dams can be a wonderful thing—if they don't upset the delicate ecosystem of their surrounding environment.
How Can You Help The Lakes And Rivers Of Belize?
There are several different environmental initiatives in Belize. Some are funded privately and some by the government. We recommend consulting with or donating to the Programme for Belize which can be found here. This group has developed a freshwater and aquatic plan to conserve Belize's waterways for many generations to come. You can also get some solid information from the Ministry of Forestry on the progress and protection of Belize's river and lake systems in the report here.
The Four Best Belize River Tour Adventures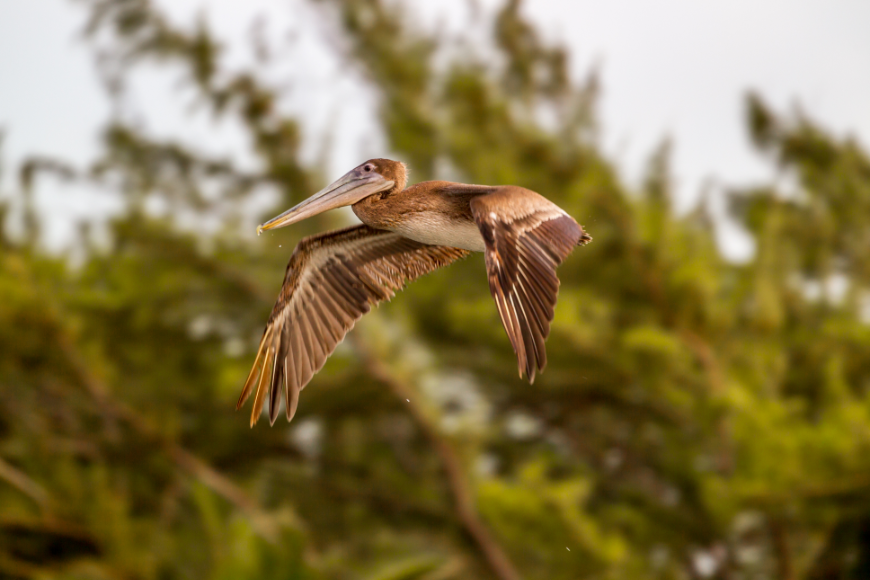 Remain observant during your tour Belize river tour, and you'll observe creatures on land, in the water, and in the air.
The lakes and rivers of Belize can be grouped into three main areas so we've split our review and our river tour recommendations accordingly. Below you'll find some of the coolest things to do at the top river spots in each location and even an accommodation recommendation.
The Monkey River In The South East Of Belize
You'll need to head to Placencia to tour the Monkey River, but it's such a gorgeous little village you won't be disappointed. We recommend taking an ecotour of the Monkey River area, which begins with a journey through a flourishing crop of mangroves known to keep erosion at bay and host dozens of species of fish and birds. We'll take you down the coast and then up the Monkey River for a jungle encounter with the Howler and Spider Monkeys who'll greet you with their cheeky calls as they swing from the trees. The tour includes a short hike into the rainforest where we hope to show you (from a safe distance) some of the big cat species known to Belize like the Puma and Ocelot, as well as some more pintsized inhabitants like the Tapirs which almost look like anteaters. There are beautiful photo opportunities, delicious food to be enjoyed afterwards and unforgettable memories to be made on this tour.
We have many beautiful hotels and ecologically friendly options to choose from, but we particularly like The Turtle Inn.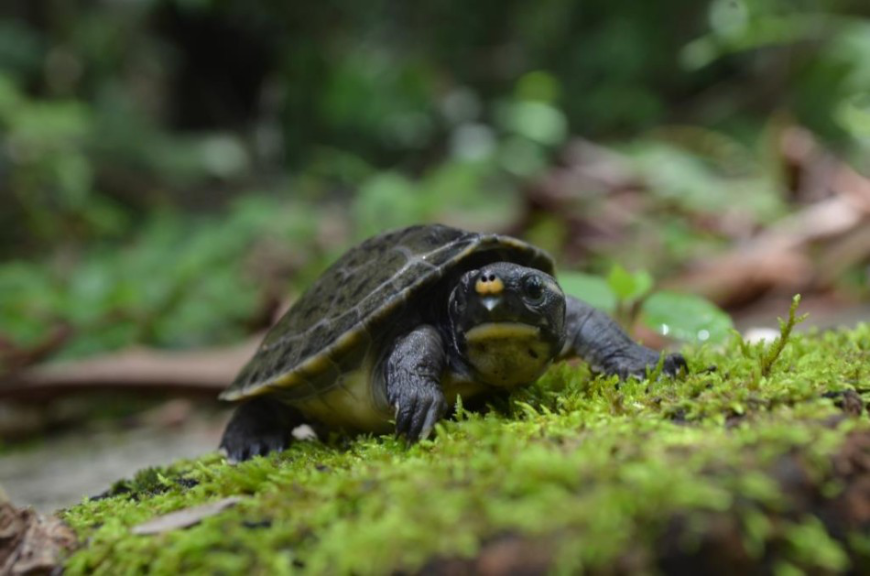 The precious Hicatee Turtle is endangered and belongs in the jungles of Belize, but programs have been created to help the species breed in captivity. Photograph courtesy of Bfree and Heather Barrett.
The New River - North Belize
To tour the New River, you'll need to visit the ancient Maya city of Lamanai. It's part of the Orange Walk District and boasts some legendary historic temples, as well as submerged crocodiles, iguanas, hawks, falcons, egrets, herons and so much more. You can take an airboat through the wetlands, or hike the jungle as the sun rises and witness the creatures of the rainforest awakening for the day. There are many places to stay, but we recommend the Lamanai Outpost Lodge for sunrise canoe expeditions, fishing, crocodile encounters, and guided tours of the Lamanai ruins.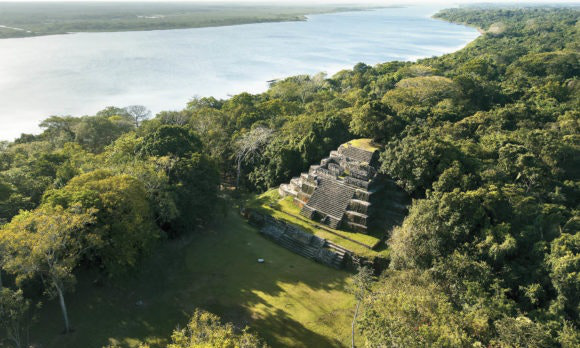 The rivers of Belize hold much beauty, and many secrets—such as the Lamanai ruins.
The Rio Hondo River - South Belize
A visit to the Mountain Pine Ridge Forest Reserve will put you right smack bang in the middle of Belize's largest protected area. This zone is rich with deep ravines, granite rock formations, and gorgeous vistas to post on your Instagram account. The Rio Hondo River travels through this area which can be reached through the town of San Ignacio. This destination is known as the adventure capital of Belize and offers endless activities for the courageous eco traveler. Think canoeing, ziplining, tubing, caving, and of course, several exciting river tours where you'll be spoiled for choice when it comes to sighting wildlife. There are many places to stay but we love the Pooks Hill Lodge.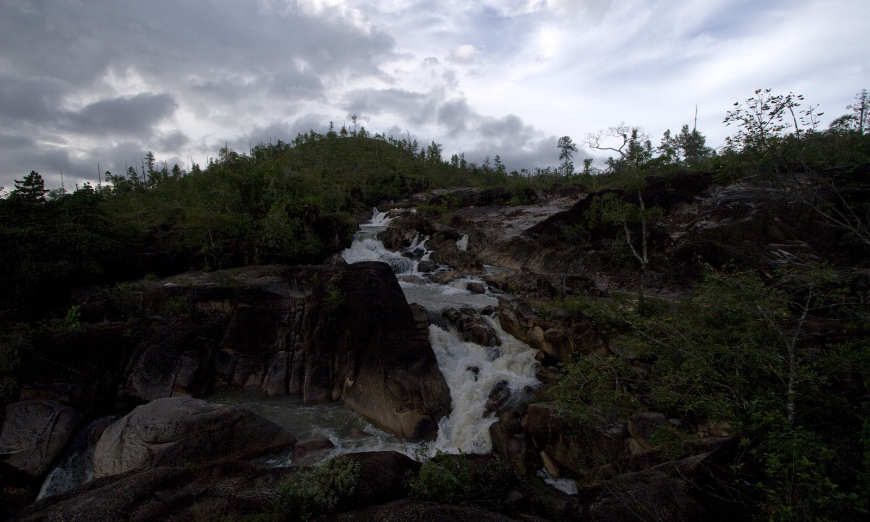 Take a moment to appreciate the formation of the rocks at Mountain Pine Ridge Forest Reserve.
The Macal River - Central Belize
The Macal River discharges into the Belize River and is part of the central watershed which can also be accessed through the area of San Ignacio. The Macal flows down through the Maya mountains where you'll be witness to a refreshing and relaxing journey through the rainforest as you paddle along with our guides. This pristine environment is home to curious iguanas who'll pop up their heads as you pass by, exotic birds who call from the trees and an incredible array of tropical plant life. If you're not afraid of heights don't miss the sandpaper waterfall tour on our jungle pontoon. This tour includes swimming, cliff jumping, lounging in the sun, and even a rope swing to reconnect with the mischievous little human we know is still hiding inside of you.
As usual, there are many places to stay, but we recommend Table Rock Jungle Lodge for an authentic jungle experience.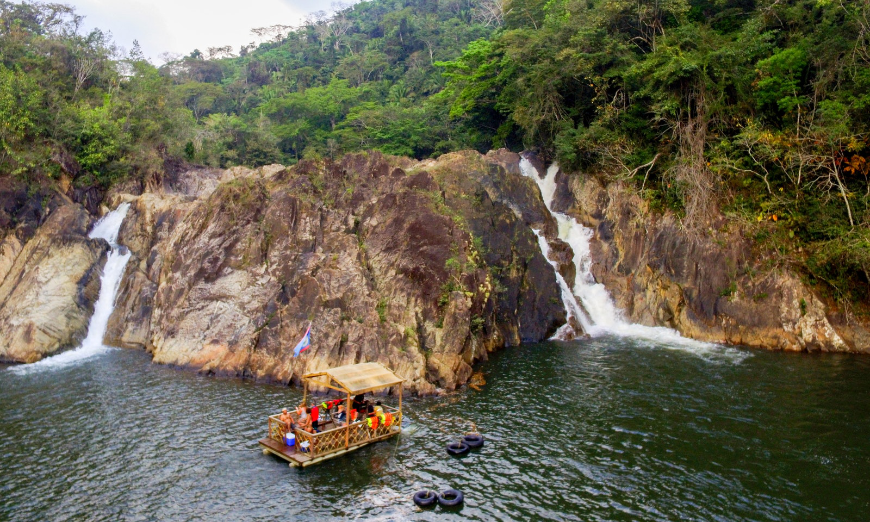 Seeking an active Belize river tour? You'll enjoy an excursion where you can go tubing and swimming too!
So there we have it, Belize's best river adventures for Earth conscious travelers who are looking to tour this stunning jungle environment. And, if you're wanting to do more than just choose wise eco-travel options, then head to the websites listed above to donate. You can assist in the continued conservation efforts happening in the lakes and rivers of Belize without even getting on a plane.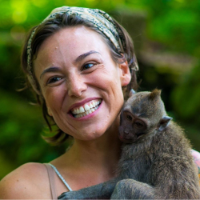 Emma Harrison-Clark, Anywhere Contributor
Emma Harrison Clark is a Bali based writer and adrenaline junkie who loves to travel. When she's not diving, riding fast motorcycles or fighting at mixed martial arts gyms you can contact her at www.emmaharrisonclark.com.