At Table Rock Jungle Lodge you will experience a completely unique hotel setting. Located in the middle of the Belizean Jungle the combination of nature and luxury service is unparalleled.
Featured in:
Eco Lodges, Sustainable, Cabins and Villas, Great for Families, Best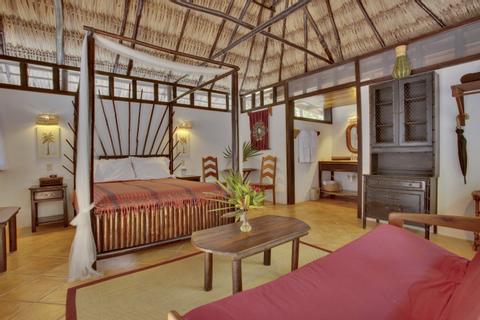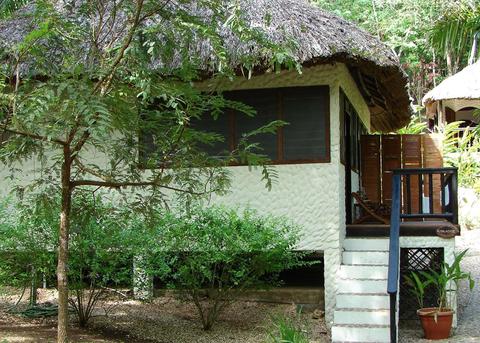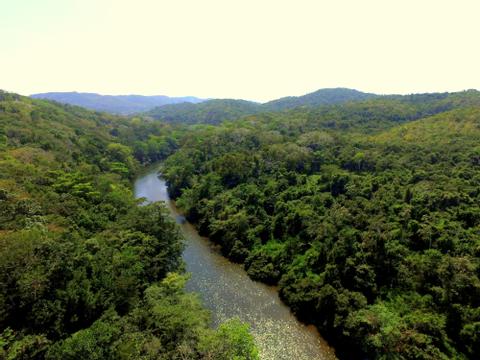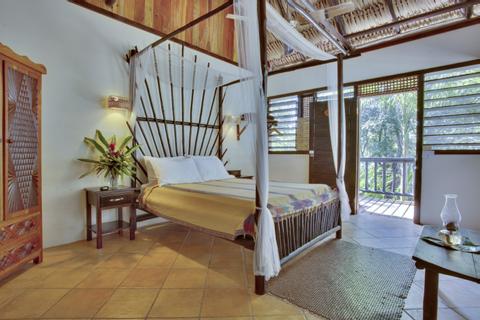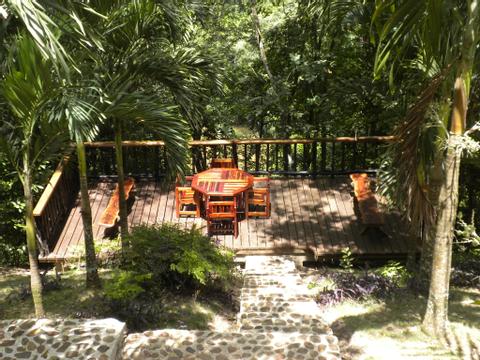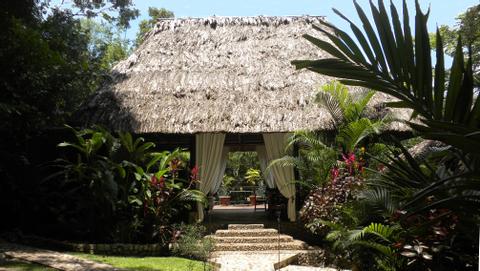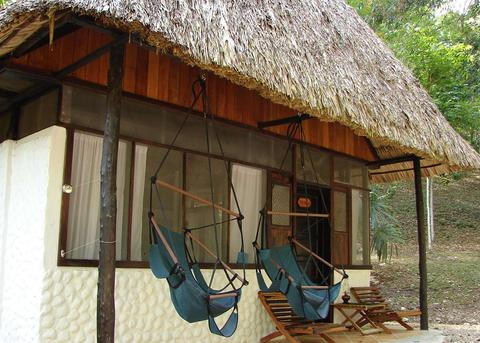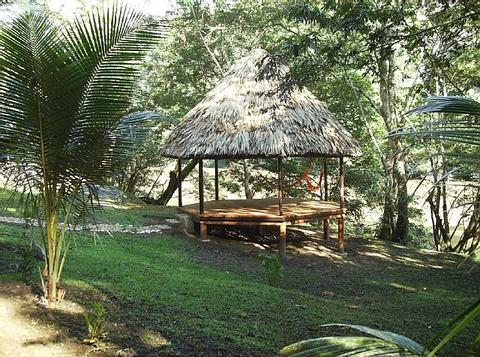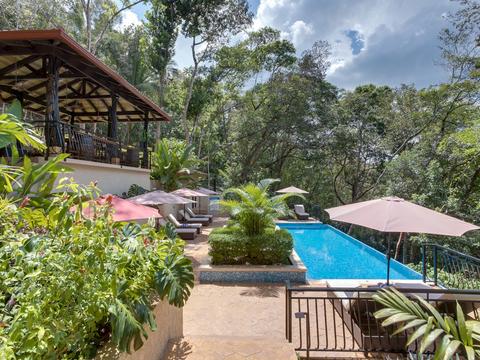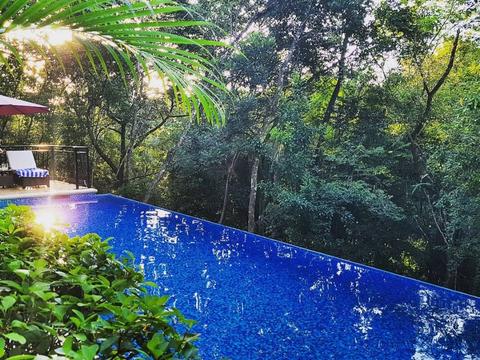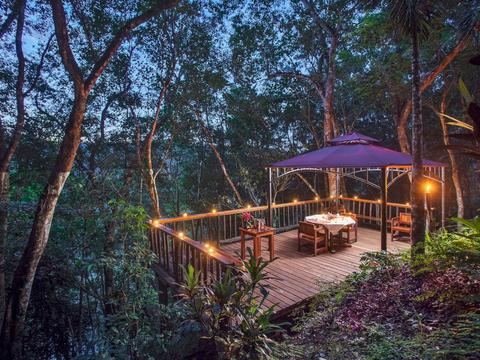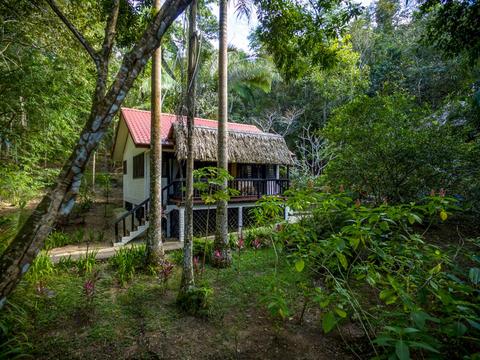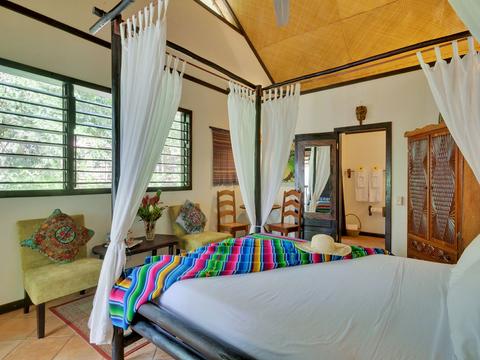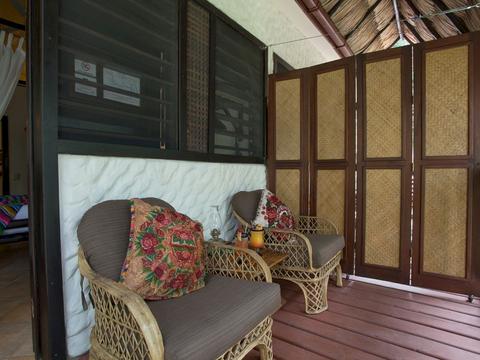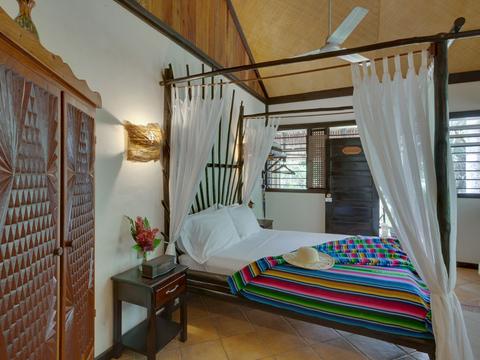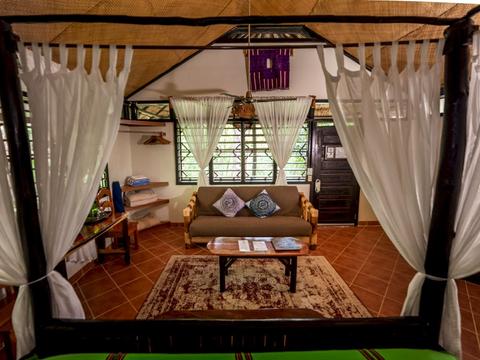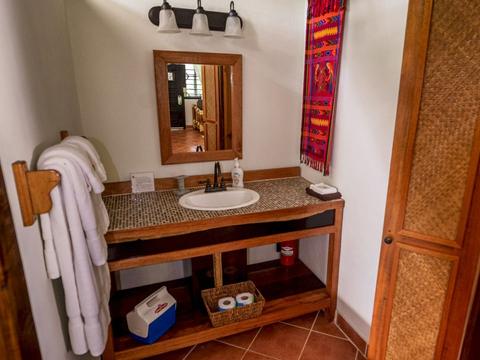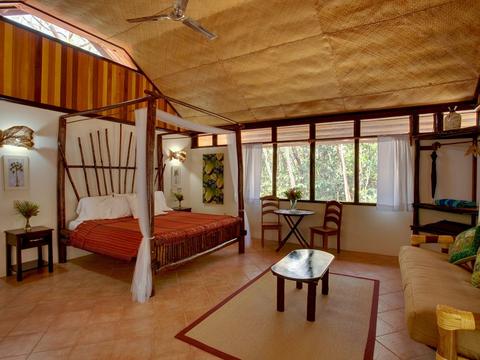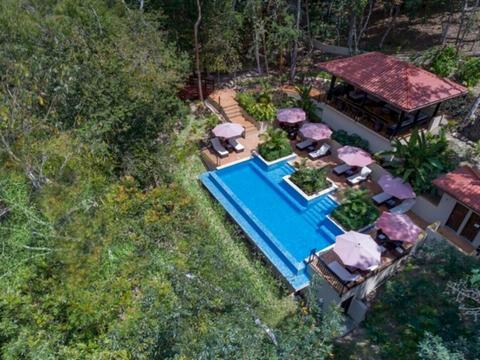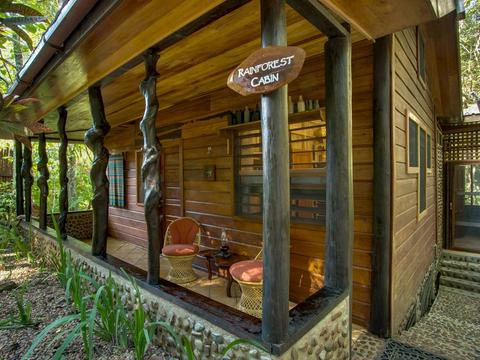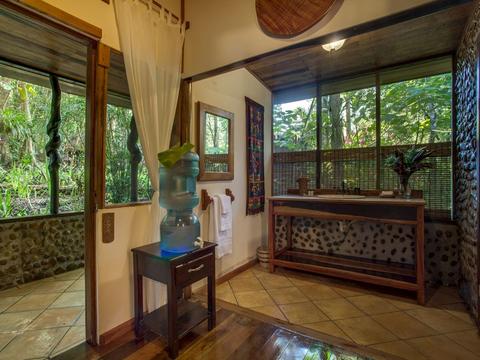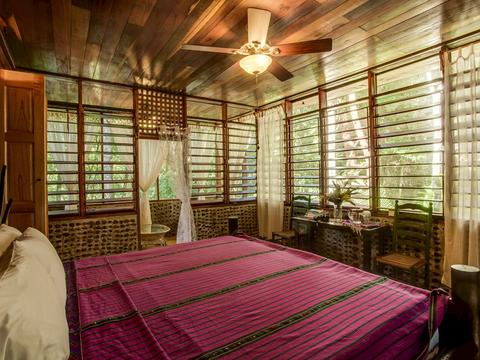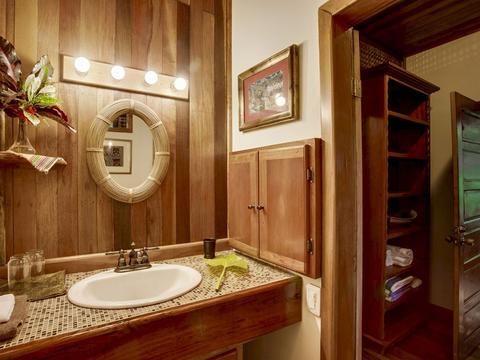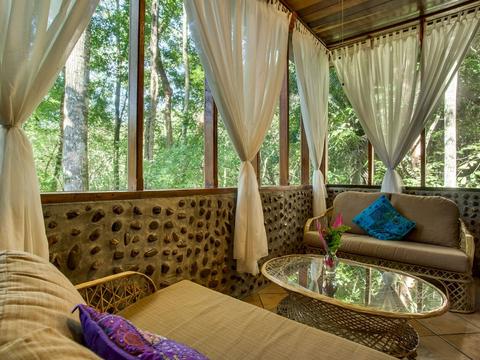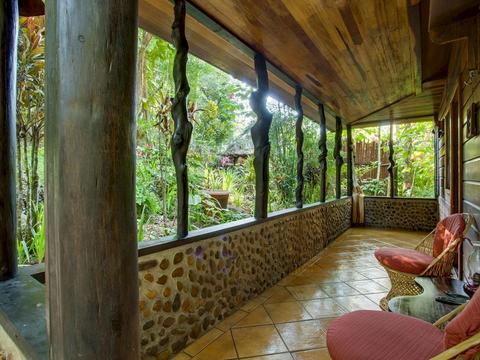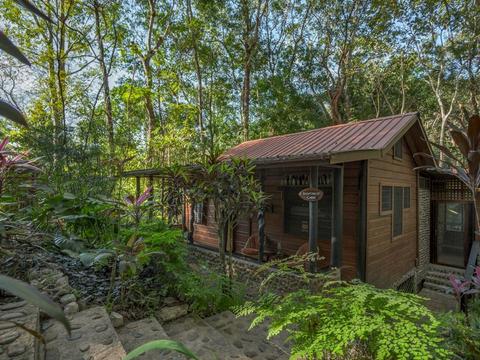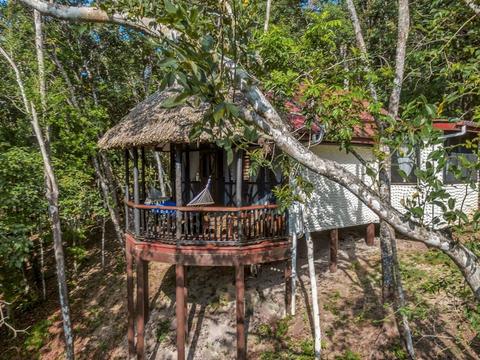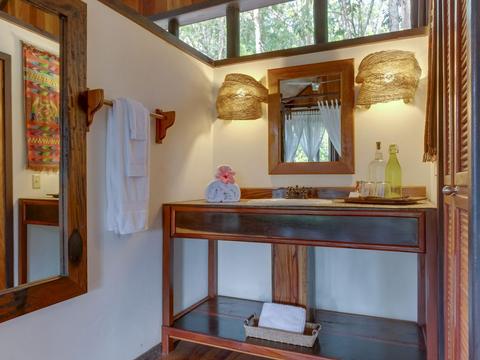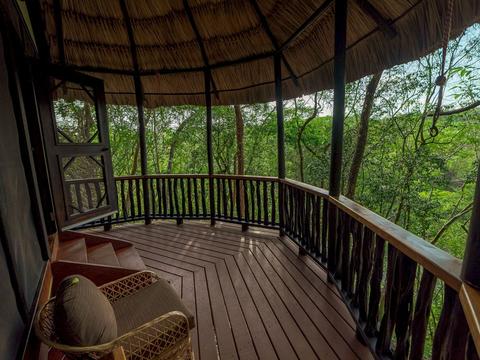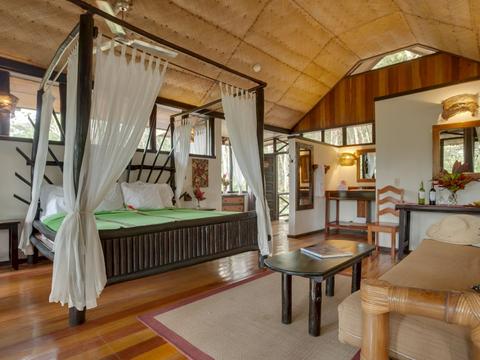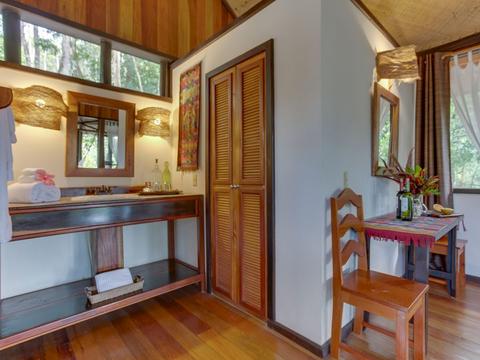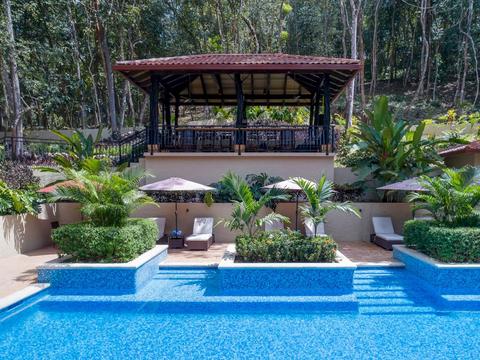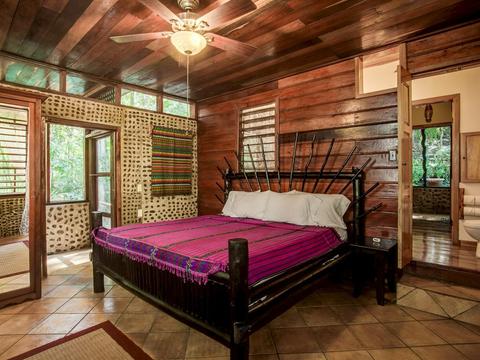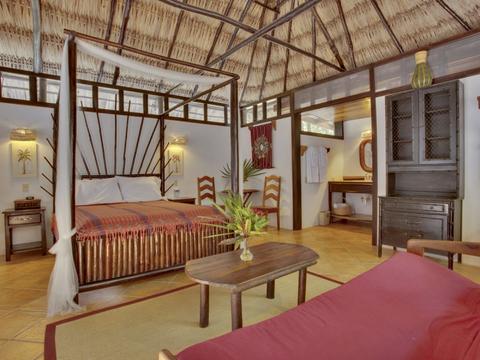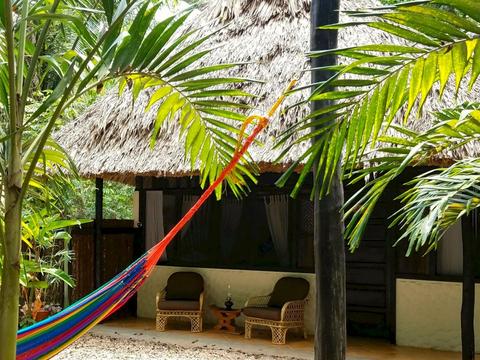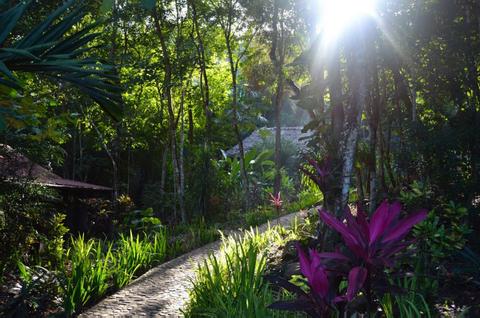 3:00 p.m. check in
12:00 p.m. check out
Restaurant in Hotel
Swimming Pool
Wireless Internet
Table Rock Jungle Lodge is located on 100-acres of rainforest. Besides the accommodations, Table Rock Jungle Lodge offers many hiking trails, access to the Macal River for swimming or canoeing and a local family run farm.
The property is expansive and gives guests a taste of everything Belize has to offer. Get up early and you will see the extraordinary wildlife or sleep in and lounge in the riverside hammocks.
At Table Rock you can choose from four cabins or cabañas as they are called, a three-bedroom house great for large groups or riverside camping for those seeking a more rustic vacation. The cabañas have a veranda to overlook the vast greenery. The rooms are tile floored and have thatched rooms to get you in the Caribbean mood. The private bathrooms have great hot water and water pressure while the showers are lined with riverstone. A bamboo celling fan revolves above to maintain air circulation and a comfortable temperature. The cabins each contain modern furniture and electricity. However only USB outlets are available for low-wattage devices.
The Shamrock Bluff House gives the illusion of being on your own 15-acre property. The three-bedroom home is two stories and still gives guests access to the river but is set slightly away from the rest of the village. You still have access to the lodges amenities but this is a perfect spot for large groups who want a bit more privacy. Upstairs a kitchen, living room with TV and master bedroom open out onto a large veranda with breathtaking views. Downstairs contains two additional rooms with patio access. The final accommodation option is riverside camping. While still maintaining access to showers and Table Rock's gourmet meals this is perfect for the vacationer who wants to leave most modern appliances behind. You must supply your own tent, camping equipment and bedding.
One of Table Rock Jungle Lodge's main draw is its fantastic food. At the comfortable outdoor dining area you will be served dishes using the produce from the Lodge's own farm. Oranges, mangoes, coconuts, avocados, plantains, guavas beans and corn are the staple of the meals here at Table Rock, every one grown on the farm. A full bar is also open to guests. If you are hungry in between meal times just take a stroll through the crops and pick a snack off a bush or tree. The only rule; Eat what you pick.
Table Rock Jungle Lodge is only 15 minutes away from San Ignacio and the modern Mayan population that lives in the small village of Cristo Rey. WiFi is available between 7am and 7pm.
More Property Amenities
Balcony
Bar
Breakfast Available
Fan
Gardens
Hammocks
Hot Water
Internet Access
Jungle View
Laundry Service
Private Parking
Room Service
Telephone
Accommodations
King Jungle View Cabanas
Sleeps 3
River Valley View Cabanas
Sleeps 3
Queen Jungle View Cabanas
Sleeps 3
Garden View Cabañas
Sleeps 2
Feedback from Travelers
Excellent staff that knew us by name. Wonderful accommodations that fit us perfectly. Dinners on site were great and provided options to suit our needs each day. We walked the grounds and it was a great stay.
Similar Hotels