Turtle Inn offers luxurious resort accommodations on one of Belize's nicest stretches of beach. Designed and owned by famous director Francis Ford Coppola, Turtle Inn has an enviable view and lots of outdoors activities for guests.
Featured in:
Waterfront, Beachfront, Luxury, Honeymoon, Cabins and Villas, Great for Families, Best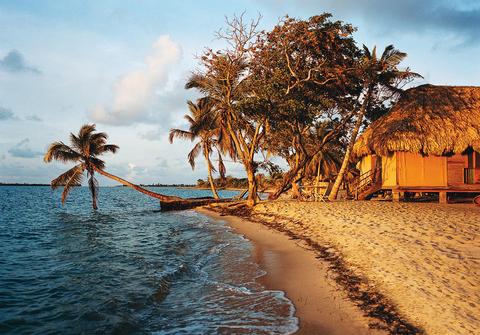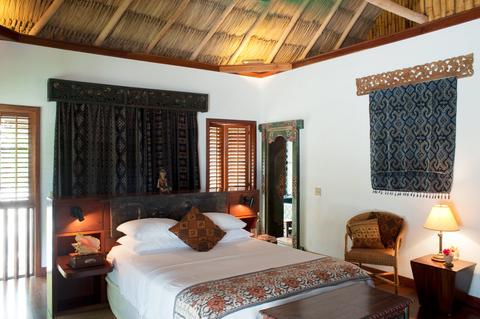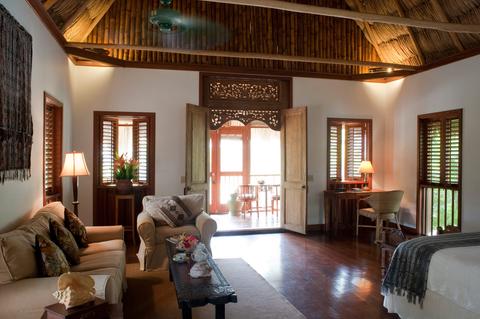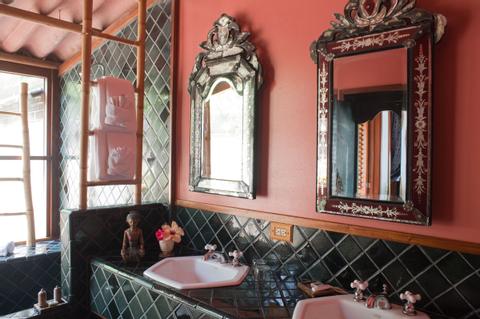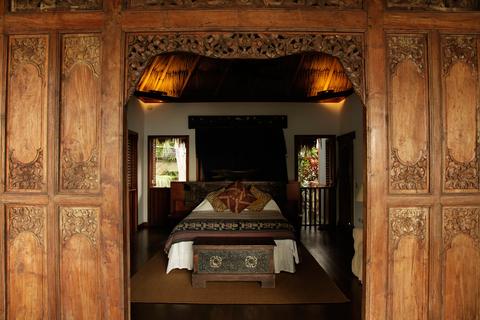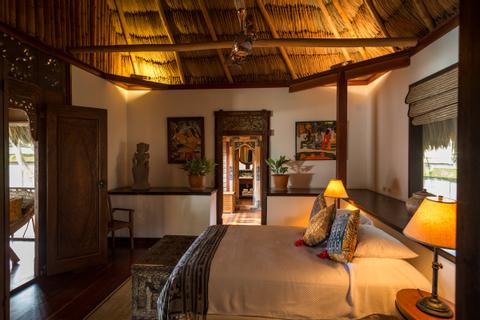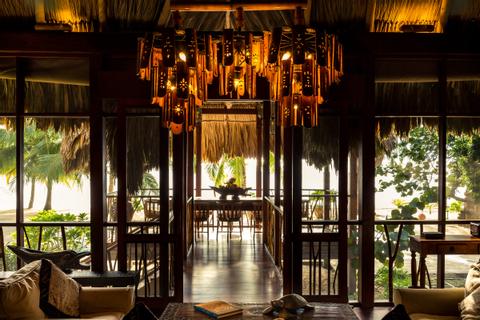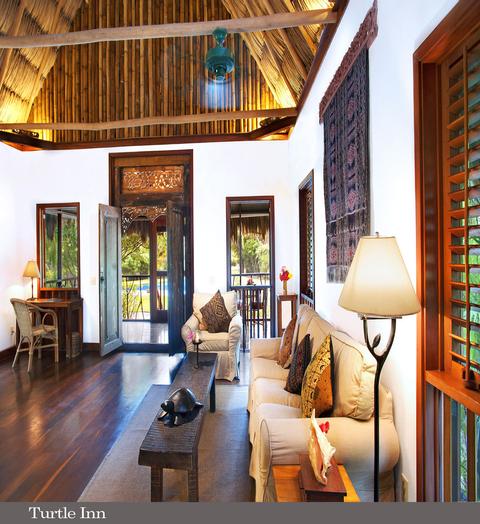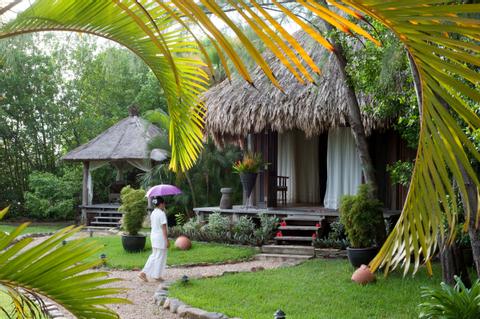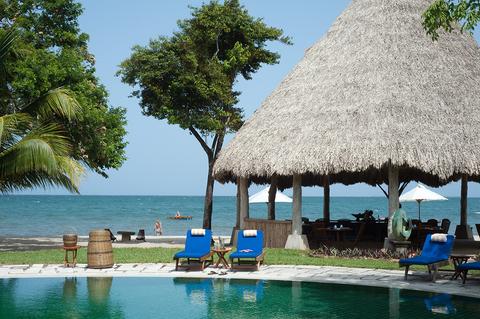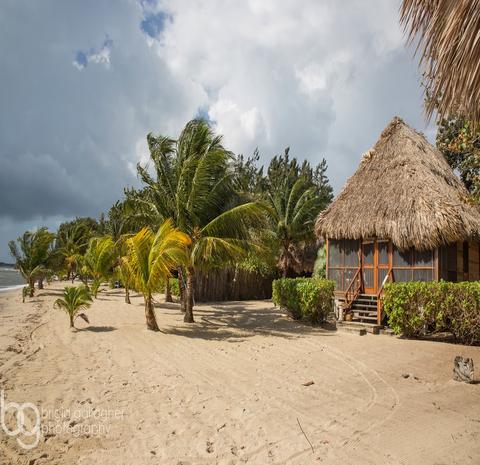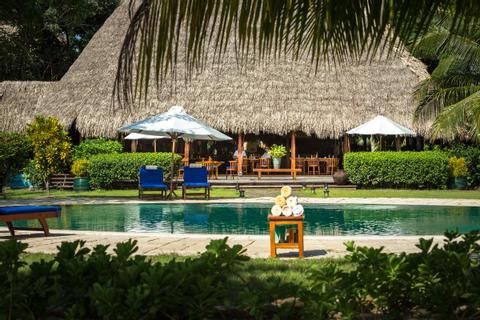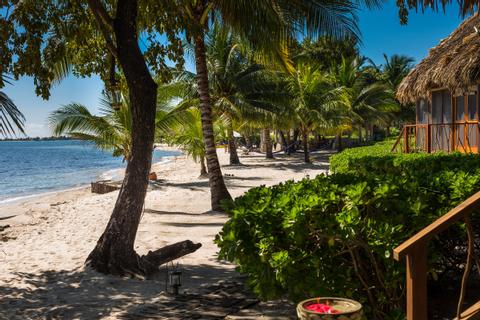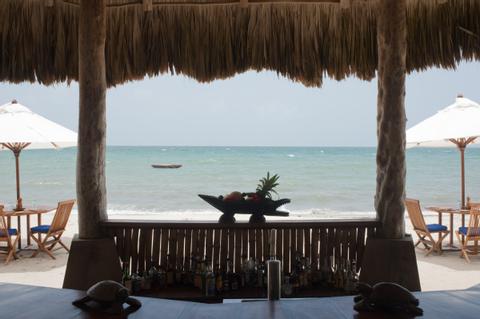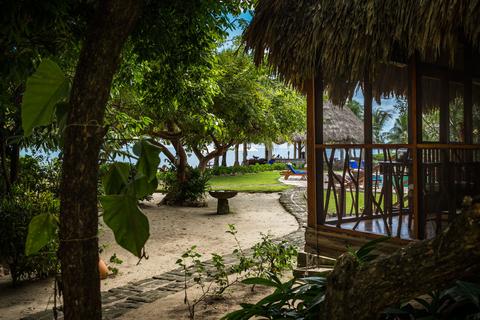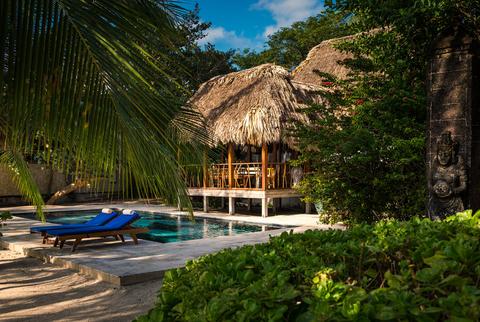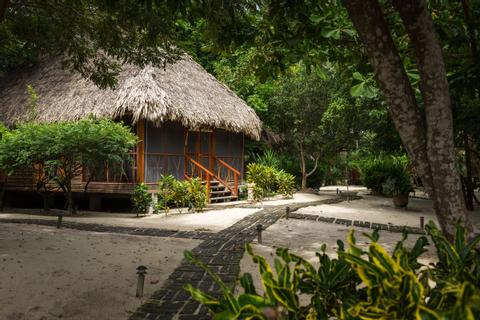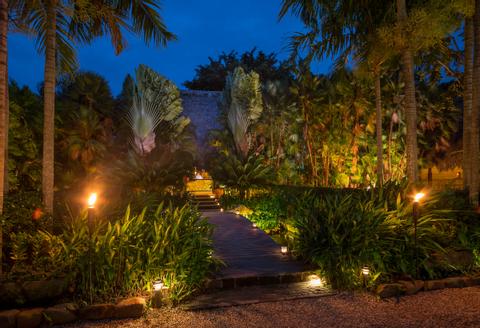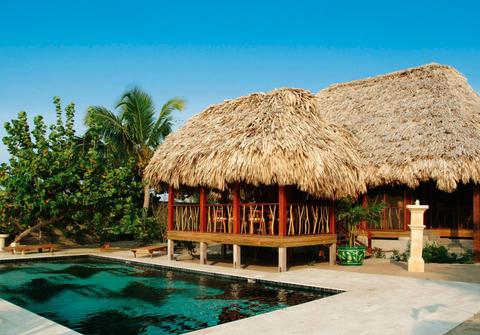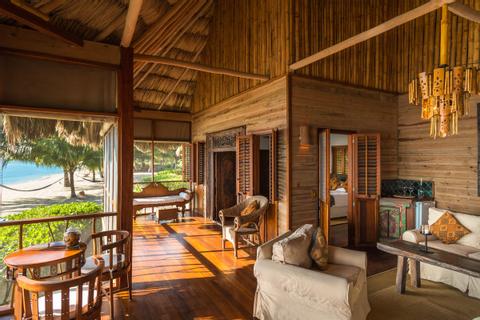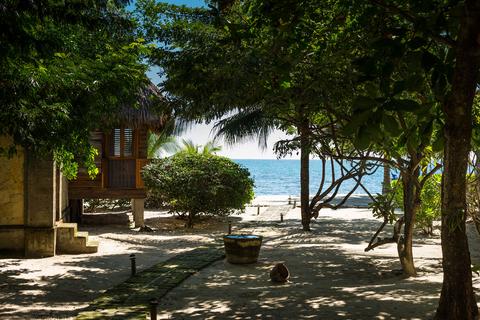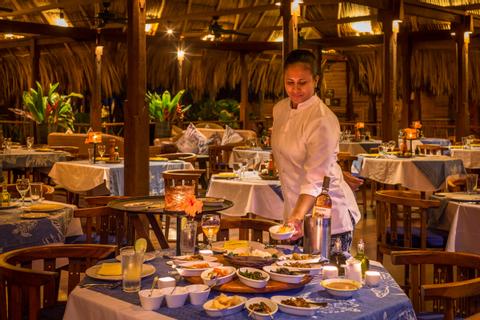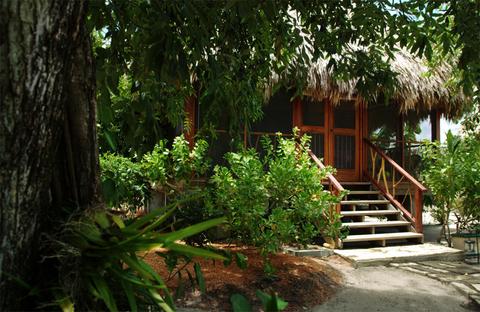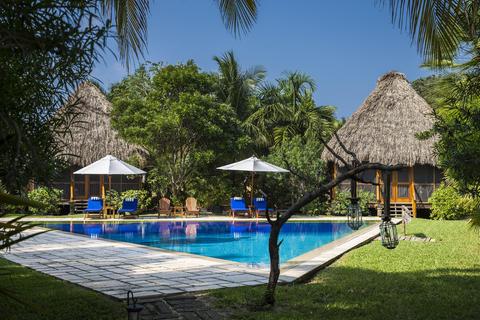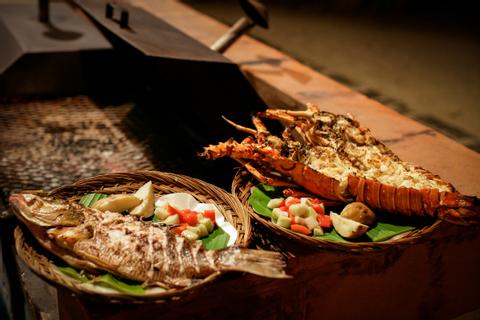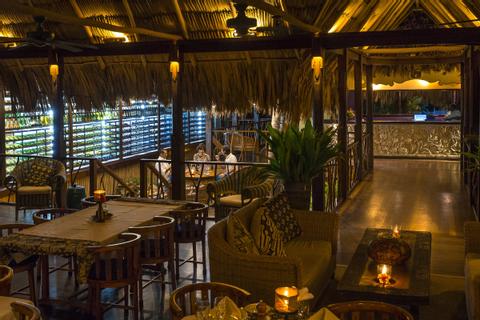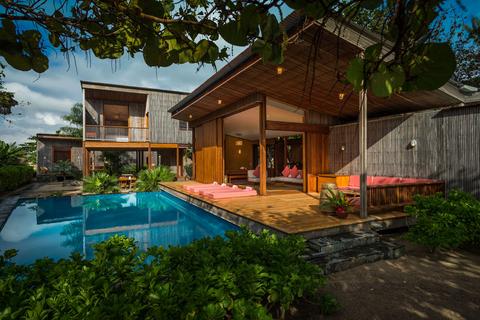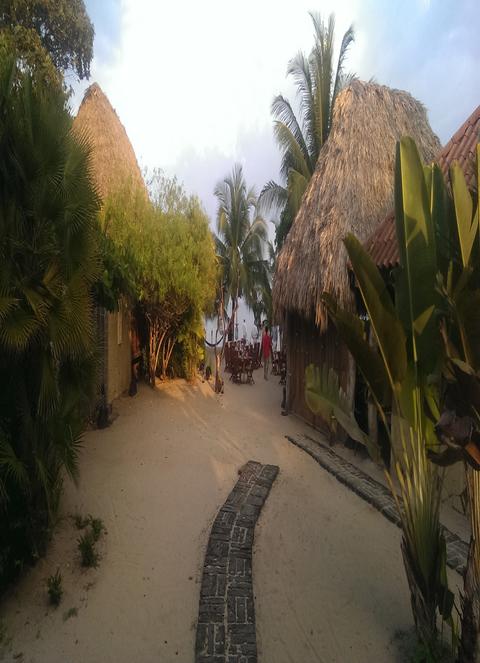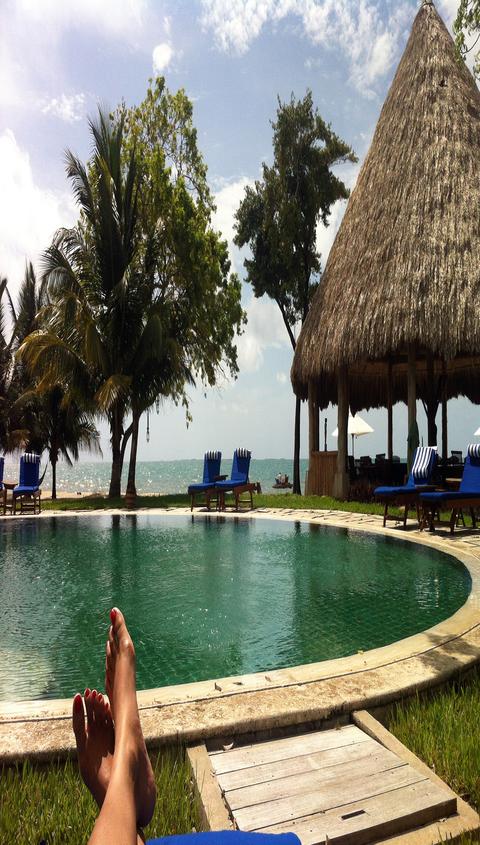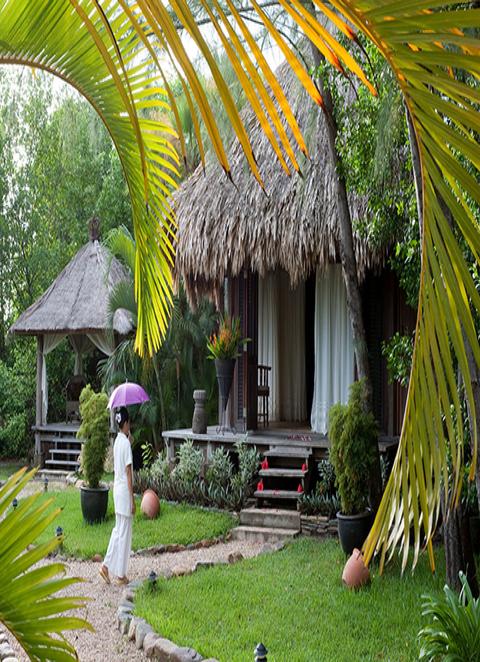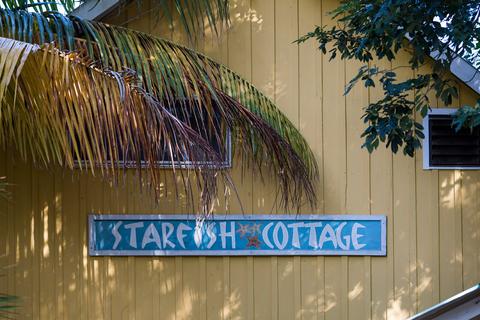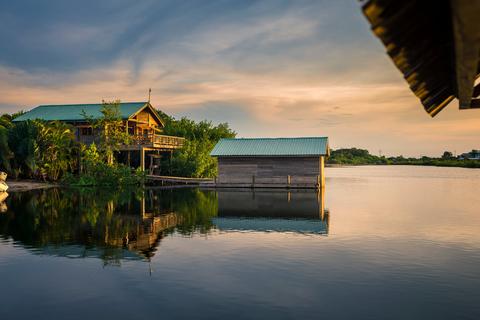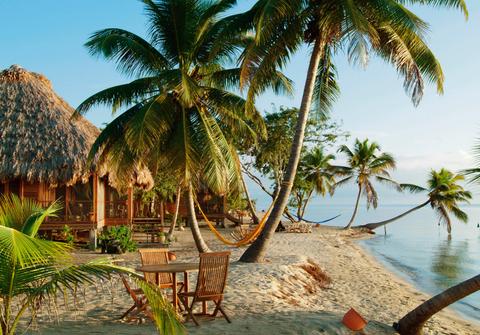 3:00 p.m. check in
12:00 p.m. check out
Restaurant in Hotel
Spa Services
Swimming Pool
– Some rooms feature –
Wireless Internet
Attractions & Sites
6 km
62 km
19 km
78 km
83 km
31 km
170 km
86 km
Without leaving the resort, you can fish, snorkel, kayak, and swim, or borrow one of the resort's bicycles for a little inland exploration. The resort also has its own dive shop. When you wander from the resort, you'll be close to some of Belize's most scenic beaches, including Maya Beach and Seine Bight. These are the most ideal beaches for swimming in all of Belize. They have sandy shores and clear, tropical waters. Take a day trip to the Caribbean islands of Ambergris Caye or Caye Caulker, or one of the Belizean atolls nearby the Belize Barrier Reef. You should also make time to visit a local organic farm to sample some seasonal local fruit.
Turtle Inn has several different types of accommodations. You can choose from cottages near the pool, on the beach, or tucked away in the garden. The cottages may look rustic, but the interiors offer upscale amenities. If you're traveling with a larger group, consider a villa, a family pavilion, or the modern beach house option. Each type of guesthouse has a screened deck and ceiling fans. Fill the house with music using the iPod docking station. There are also safety deposit boxes where you can leave your valuables.
All of the accommodations here are furnished with hand-carved Balinese furniture. You'll get a desk and a chair, a sofa, a coffee table, and a dining area. The hotel also provides everything you need to make coffee and tea, as well as a mini-fridge with refreshments and local Belikin beer. In the bathroom, you'll get your own bathrobes, a large bath, and organic toiletries.
When you're ready to eat, you'll have multiple restaurants to choose from at the resort. One serves authentic Belizean dishes, and another has a beachfront seafood grill. The hotel's Mare restaurant serves locally grown produce, and has a wood-burning oven for making fresh pizza. You can spend a delightful sunset at one of the two open-air bars, one of which faces the beach. These bars serve Coppola wines, as well as local drafts and spirits. After a long day of fun in the sun, book yourself a treatment at Turtle Inn's Sunset spa. This spa offers massages in an open-air parlor, overlooking Placencia Lagoon. The massage professional here specialize in Thai massage. You can also try facials and skin treatments. While you're relaxing, send your younger travel companions to Turtle Inn's gelato bar, designed especially with kids in mind.
More Property Amenities
Alarm Clock
Bar
Beach Access
Breakfast Available
Coffee Service
Fan
Gardens
Massage
Mini Bar
Mini Refrigerator
Ocean View
Room Service
Safe Deposit Box
Telephone
Accommodations
Fan
Hot Water
Living Room
Porch
Francis' Family Pavillion
Sleeps 6
Fan
Hot Water
Mini Refrigerator
Wireless Internet
Living Room
Dining Room
Porch
Air Conditioning
Fan
Hot Water
Porch
Poolside Seaview Cottage
Sleeps 3
Fan
Hot Water
Living Room
Porch
Colibri Downstairs Apartment
Sleeps 3
Air Conditioning
Fan
Hot Water
Porch
Air Conditioning
Fan
Hot Water
Living Room
Dining Room
Porch
Estrella Mar Villa
Sleeps 6
Air Conditioning
Fan
Hot Water
Porch
Estrella Mar Cottage
Sleeps 3
Air Conditioning
Fan
Hot Water
Porch
Colibri Upstairs Apartment
Sleeps 4
Air Conditioning
Fan
Hot Water
Porch
Poolside Garden View Cottage
Sleeps 3
Garden View Cottage
Sleeps 3
Garden View Villa
Sleeps 6
Sofia's Beach House
Sleeps 8
Fan
Hot Water
Living Room
Dining Room
Deck