Mountain Pine Ridge Forest Reserve, Belize
Set aside in 1944, the Mountain Pine Ridge Forest Reserve is Belize's oldest and largest protected area, spanning 300 square miles (777 square km). Unlike other parts of Belize, where tropical vegetation dominates the landscape, the reserve consists of primarily Honduras pine, a Caribbean species of pine tree. The reserve is characterized by deep ravines, large granite outcrops, rivers, and vistas.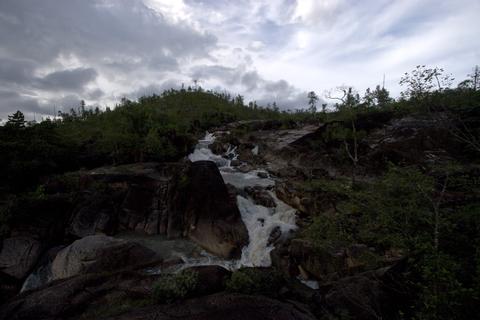 This diverse ecosystem provides a habitat for a large array of wildlife including cougars, jaguars, ocelots, endemic crocodiles, and a wide variety of neotropical bird species. Wildlife enthusiasts and nature-loving travelers will appreciate the remote nature of the Mountain Pine Ridge Forest Reserve.
The entrance to the reserve is located approximately 20 miles (32 km) up a the windy, pothole-filled, and often muddy Chiquibul Road. There are only a few select eco-lodges available along this road and within the reserve itself, and apart from these lodging options, services are virtually nonexistent. The closest town is San Ignacio.
Travelers staying in or near the Mountain Pine Ridge Forest Reserve can arrange a number of tours through their lodging operator. One of the most popular spots within the reserve is the viewpoint overlooking Thousand Foot Falls, where visitors can see the tallest waterfall in Central America. There is no direct access or swimming opportunities at the Falls, however. Those who want to swim in the reserve's chilly waters generally go to Rio On Pools, a series of small cascades broken up by large granite rocks that form several attractive swimming holes. Staying in the reserve also puts guests closer to Caracol, an impressive ancient Mayan site that contains the tallest pyramid in Belize.
Mountain Pine Ridge Forest Reserve Personalized Trips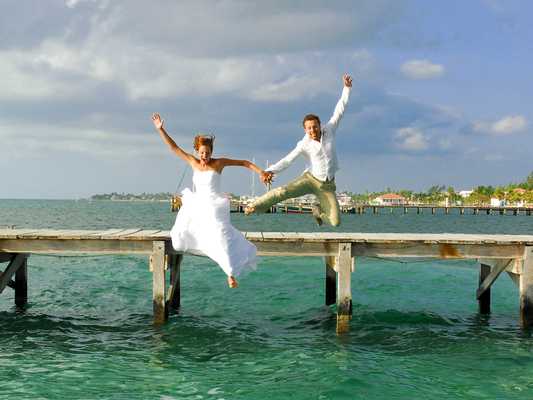 Belize
An Unforgettable Belize Honeymoon
Customer Reviewed I would and have recommend Belize to others as well as Anywhere, they were very patient and easy to work with and came through on their part of every aspect of our trip. Thanks Anywhere!
Mountain Pine Ridge Forest Reserve Things to Do