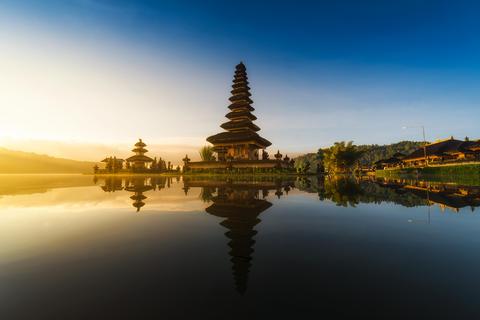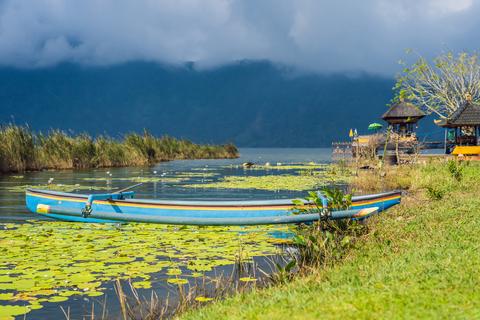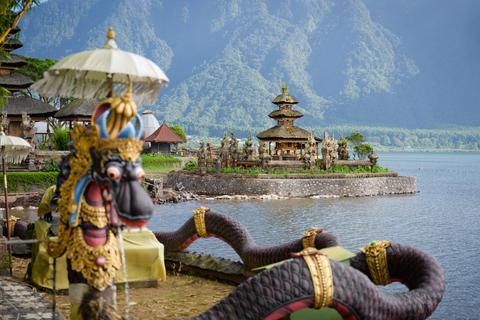 The water temple is located on Lake Bratan, which sits at a cool altitude of around 4,900 feet (1,493 m) above sea level. Few tourists make it to the shores of Lake Bratan, but the journey is certainly worth it. The pace is slower in Bali's highlands. The weather is cool and if the altitude doesn't take your breath away, the views of the volcanoes and crater lakes will. Visit the lake for a sunny afternoon of canoeing or parasailing. If your trip to Bedugul extends beyond a day trip, the area boasts several adequate accommodation options ranging from whole villas to simple hotels.
The Pura Ulun Danu temple was built in the 17th century to honor Dewi Danu, the water goddess who is said to take care of the local water supply, with a particular caring eye for the farmers. The grounds of the temple are meticulously maintained and the cloud covered mountains in the background complete the setting for a picture-perfect shot. Beyond the water temple, the Bedugul area is also home to the Bedugul Botanical Garden where more than 2,000 species of plants are preserved.
Bedugul Personalized Trips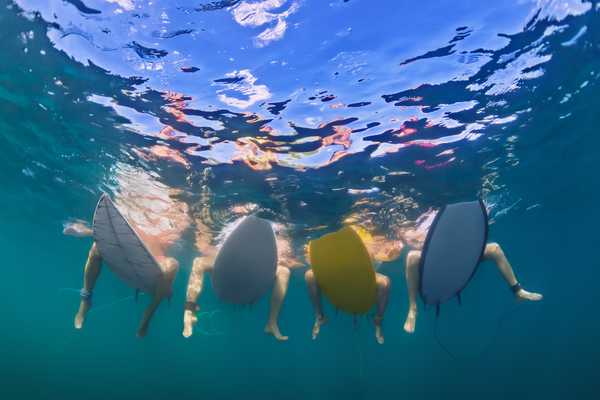 Indonesia
Me and My Besties in Bali
Expert Choice Time for you and your friends to go on the best vacation ever! Bali is a tropical paradise that offers something for everyone. Adventure, excitement, and beauty await.
Indonesia
Arrive Curious, Leave Knowledgeable
Expert Choice Take a break from the everyday and live an extraordinary life when you find yourself exploring beautiful Bali, Indonesia. Adventure awaits your family on land and in the sea.