Visit one of Kuta's sprawling resorts with a stay at Patra Bali. While you're here, everything you could want will be within easy reach. It's also an easy, 15-minute drive from the Ngurah Rai International Airport.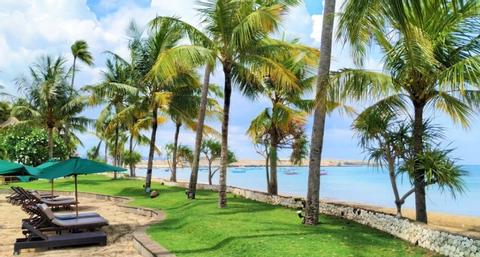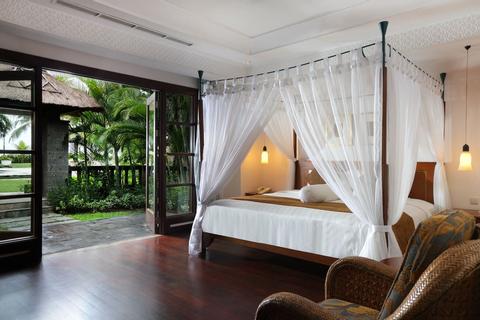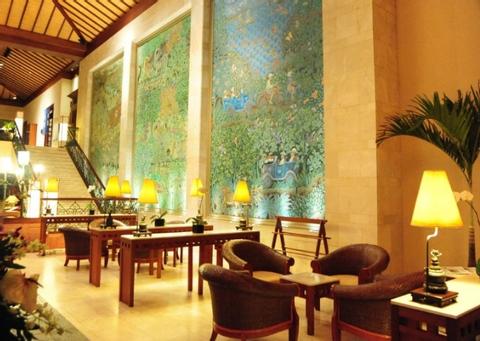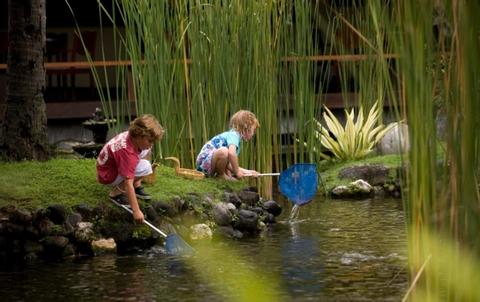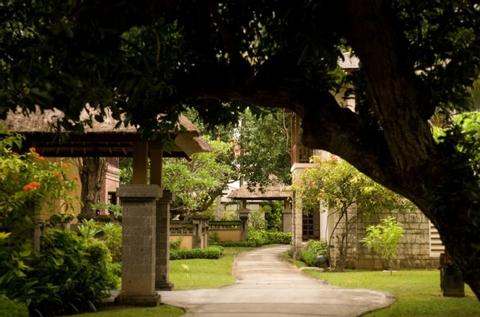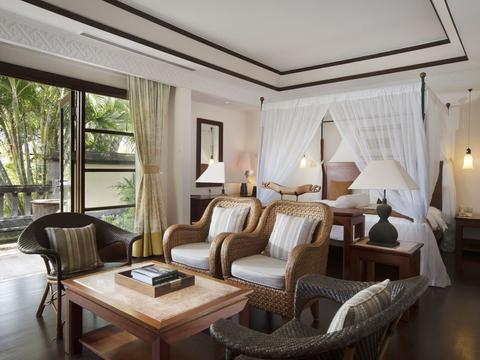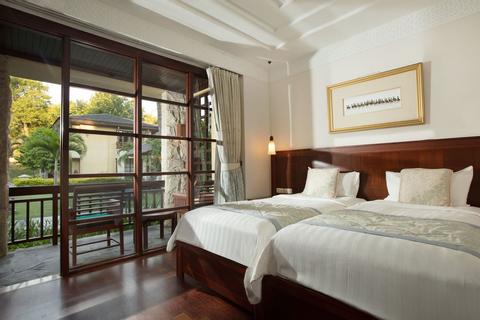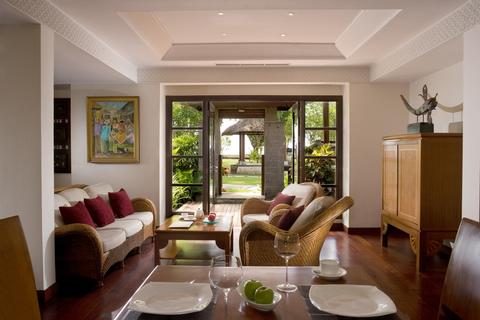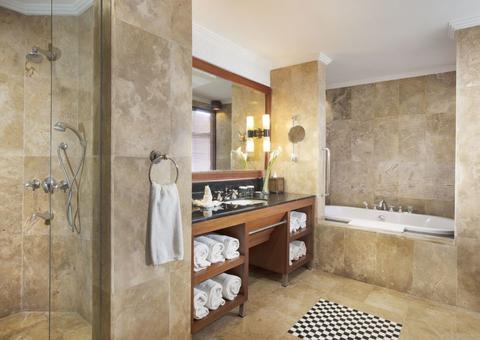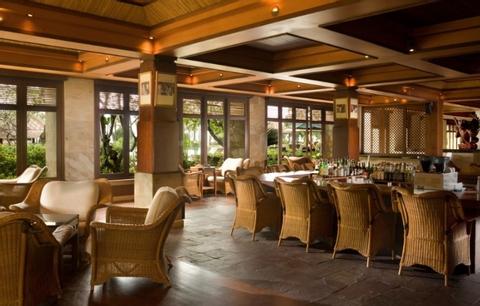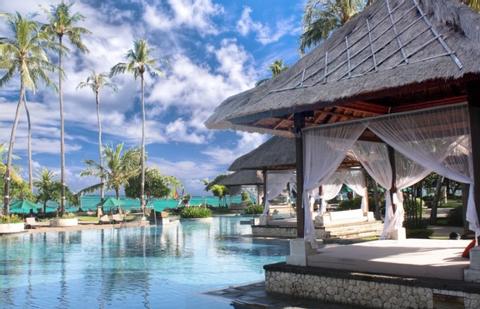 2:00 p.m. check in
12:00 p.m. check out
No children allowed
Free Breakfast
Restaurant in Hotel
Spa Services
Swimming Pool
Wireless Internet
It's only a short walk from here to some of the city's most exciting restaurants and bars. There are also an abundance of western-style pubs and nightclubs. You'll also want to spend plenty of time at the white sand beach. Gardens and bike paths make the grounds a pretty place to wander. The resort provides some entertainment in the evening, getting you ready to hit the town and explore what else Kuta's lively streets have to offer.
Accommodations are either villas or suites with their terraces. No matter where you stay, you'll start your morning looking out over a beautiful piece of property. Rooms come furnished with canopy beds and other elegant touches, with wooden furniture and white linens that provide a cozy contrast.
Guests can put pep in their step with the coffee maker and the complimentary minibar. Rooms also have mini refrigerators, so you can keep your room stocked with the refreshments of your choice. All of the rooms come with Wi-Fi an flat-screen cable TV.
There's a coffee shop and a terrace that's open 24 hours, so you can have somewhere to unwind after partying in Kuta's hotspots. Get your day off to a filling start with a visit to the breakfast buffet. Wade over to the sunken bar and have an especially refreshing beverage right at the edge of the pool. There's also a bar right on the resort's own slice of beach.
Communal spaces in the resort have high ceilings and polished interiors. The resort can keep up with your wellness needs with its fitness center and the spa. Besides massages, the spa also offers private terraces with stunning views of the ocean.
This hotel is quite spacious and has a lot of space for events, including ballrooms for formals. If you're in Kuta on business, consider booking one of the meeting or conference rooms. The resort offers packages that include catering and coffee breaks.
More Property Amenities
Air Conditioning
Bar
Breakfast Available
Cable TV
Conference Rooms
Currency Exchange
Internet Access
Mini Bar
Mini Gym
Private Parking
Safe Deposit Box
Telephone
Tennis Court
Accommodations
Air Conditioning
Balcony
Telephone
Wireless Internet
Air Conditioning
Balcony
Cable TV
Hair Dryer
Mini Bar
Mini Refrigerator
Telephone
Wireless Internet
Air Conditioning
Balcony
Cable TV
Hair Dryer
Mini Bar
Mini Refrigerator
Telephone
Wireless Internet
Air Conditioning
Balcony
Cable TV
Hair Dryer
Hot Water
Mini Bar
Mini Refrigerator
Wireless Internet
Air Conditioning
Balcony
Cable TV
Hair Dryer
Hot Water
Jacuzzi
Mini Bar
Mini Refrigerator
Telephone
Wireless Internet
Air Conditioning
Balcony
Cable TV
Hair Dryer
Hot Water
Jacuzzi
Mini Bar
Mini Refrigerator
Telephone
Wireless Internet
Air Conditioning
Balcony
Cable TV
Hair Dryer
Jacuzzi
Mini Bar
Mini Refrigerator
Telephone
Wireless Internet
Air Conditioning
Balcony
Cable TV
Hair Dryer
Mini Bar
Mini Refrigerator
Telephone
Wireless Internet
Air Conditioning
Balcony
Cable TV
Hair Dryer
Mini Bar
Mini Refrigerator
Telephone
Wireless Internet
Air Conditioning
Balcony
Cable TV
Hair Dryer
Mini Bar
Mini Refrigerator
Telephone
Wireless Internet
Air Conditioning
Balcony
Cable TV
Hair Dryer
Hot Water
Mini Bar
Mini Refrigerator
Telephone
Wireless Internet
Air Conditioning
Balcony
Cable TV
Hair Dryer
Hot Water
Jacuzzi
Mini Bar
Mini Refrigerator
Telephone
Wireless Internet