Kuta, Indonesia
Formerly a quiet fishing village, Kuta became one of the first areas in Bali to undergo a major transformation to cater to the tourism industry. This village has become the most well-known part of the island. Kuta is situated on the southwestern coast of Bali and is a short, 15-minute drive from Denpasar's Ngurah Rai International Airport. Kuta's proximity to the airport makes it the first pit stop for many travelers arriving at the island, but it is also becoming increasingly common for travelers seeking quieter and lesser-known destinations to skip Kuta completely.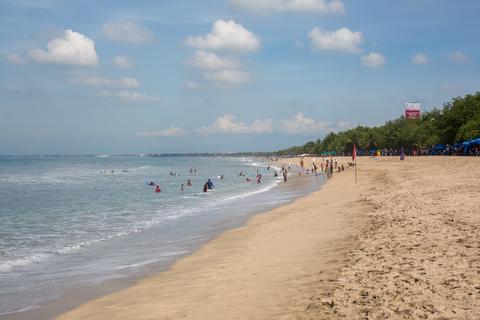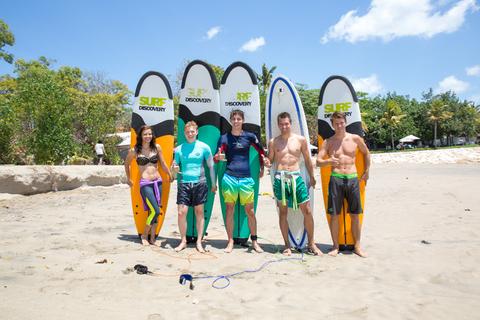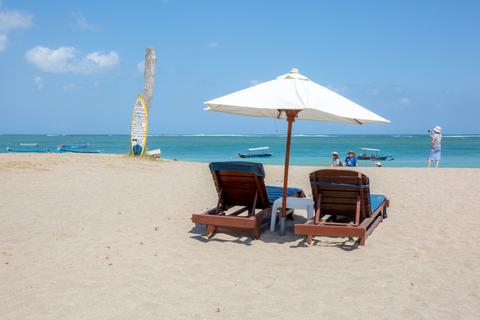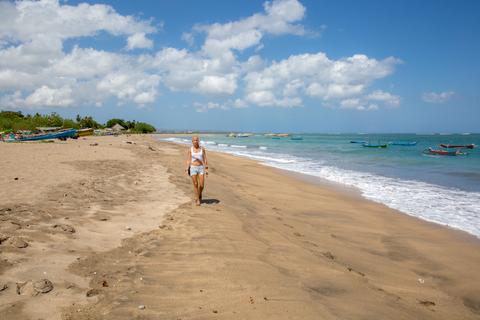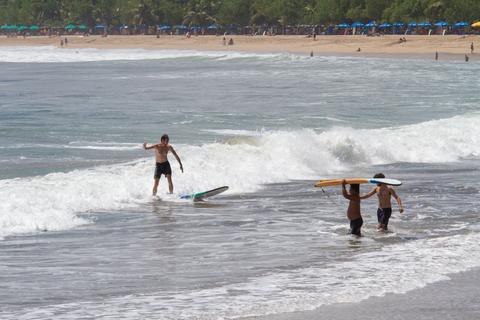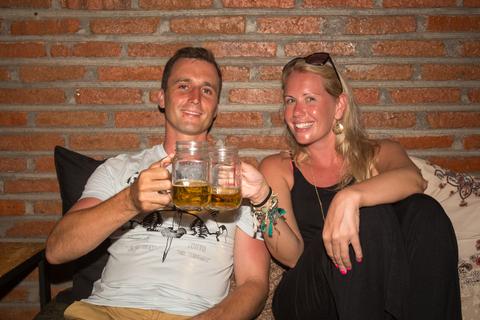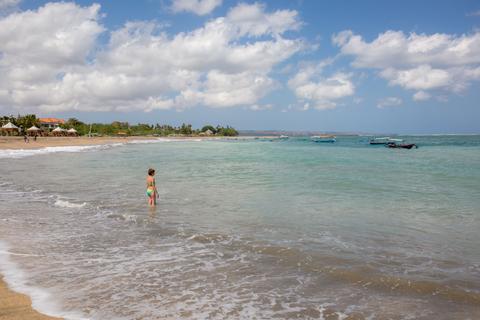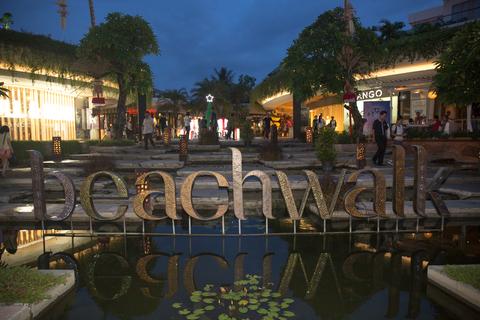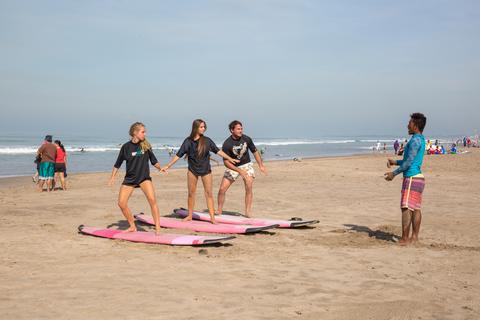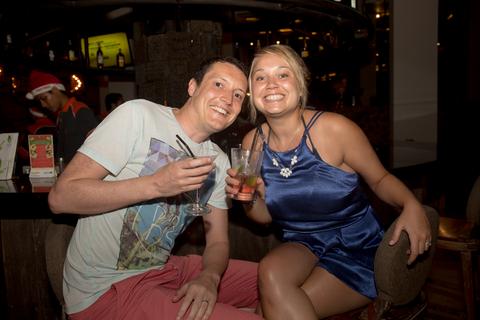 The streets of Kuta are frantic and alive at any moment of the day; motorbikes, mopeds, and scooters are the preferred mode of transport and allow locals to navigate the narrow, winding streets. The city is easily walkable and you can spend hours wandering through the souvenir shops and haggling over prices with the shopkeepers.
The main attraction in Kuta is Kuta Beach, where locals and tourists alike gather to watch the sunset. Vendors stroll the beach throughout the day, selling souvenirs, beverages, fresh fruit, and salon services such as nail painting, hair braiding or massages. Prices aren't set for the majority of goods and services sold on the beach and vendors can be pushy. Don't be afraid to get into the action and negotiate for a fair price. Kuta is also home to the Discovery Mall, where prices are set and the quality of goods is much higher.
Kuta and Kuta Beach are home to hundreds of accommodation options which range from traditional homestays to extravagant, western-style beachfront resorts. Kuta is also sadly the location of the 2002 Bali bombing. The local residents have rebuilt the majority of the area and there is now a memorial site where visitors can pay respects to the victims.
After the sun sets, Kuta becomes a playground for the wild and young western tourists and it isn't for the faint-hearted. The majority of the nightlife action is centered around Jalur Legian and the famous Jalur Popies I and Popies II—be sure not to get them mixed up if you're discussing directions. Nightlife in the area has largely moved away from traditional restaurants and performances and now comprises several large nightclubs, rooftop bars, western restaurants, and pubs.
Come to Kuta for a party, but don't expect to find much authentic culture here. It's busy, loud, hot, and crazy, and is just one small portion of what Bali has to offer. Its reputation amongst travelers isn't always positive but could be worthwhile for if you're hungry for nightlife.