Lovina, Indonesia
Lovina stretches over 5 miles (8 km), and consists of a beach and a bunch of coastal villages—Kaliasem, Kalibukbuk, Anturan, and Tukad Mungga. The biggest and most popular is Kalibukbuk, located about 6.5 miles (10.5 km) west of Singaraja. To get to Lovina, take a 3-hour drive from Kuta or a 2.5-hour drive from Ubud.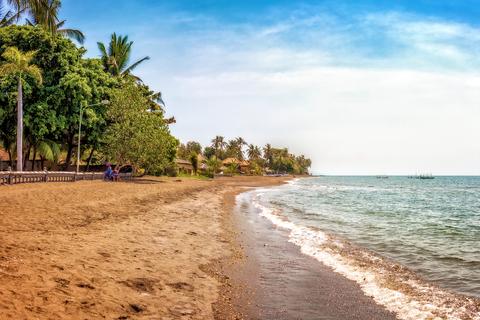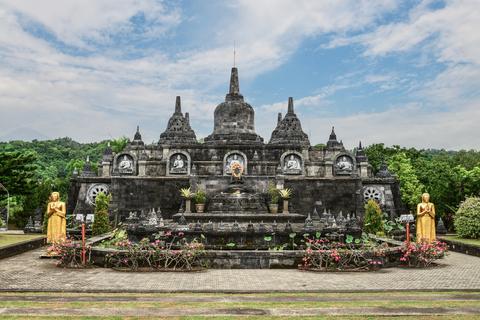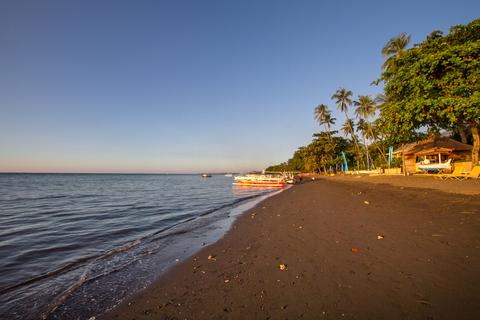 Lovina is rather quiet and easygoing—a dramatic change from nearby Kuta. It's well known for its low-key, low-rise, and low-priced beach resorts. The waves are calm and the beach is narrow with dark, volcanic sand. There aren't too many things to do, which is not necessarily a bad thing if you want to get a break from the bustle of the south. As in most of Bali, it fills up with tourists (mainly families and couples) from all over the world in August and Australians at Christmas.
Kalibukbuk is the most developed village, but it is still just two streets of hotels, bars, restaurants, and dive shops along to the beach. There are two music clubs and several bars but the nightlife is rather hushed. If you're looking for a wild full-moon party, this is not the right neighborhood.
When it comes to accommodation, there is a wide range of hotels and hostels to suit all tastes and budgets. Wellness lovers will find what they are looking for at the several massage parlors and spa facilities. They might not be as fancy as the spas in Ubud but the service is excellent and the low prices make them a great value for money.
Try snorkeling around the reef just offshore from Kalibukbuk. Because of the tides, it's better to go in the mornings, around 10 am. Local dive shops offer night dives, day trips along the northern coast, and day trips to Amed, Menjangan Island, and Tulamben. The ocean here is a nice place for kayaking and dolphin watching tours. On land, you can try the Banjar Hot Springs or hike to one of the many enchanting waterfalls in the surrounding jungle, like Gitgit, Banyumala, Lemukih, and Sekumpul.