Menjangan Island, Indonesia
Located in Bali's northwest corner, this island is home to pristine reefs, unspoiled white sand beaches, beautiful Hindu temples, and an abundance of wildlife both in and out of the water. Menjangan ("Deer") Island is named after the herd of rare Java rusa deer found wandering its savannahs or bathing at its beaches. The island is part of West Bali National Park's marine reserve. It's about a 4.5-hour drive from Denpasar to nearby Pemuteran Beach and Labuhan Lalang, where travelers hire motorboats for the 30-minute trip to the island.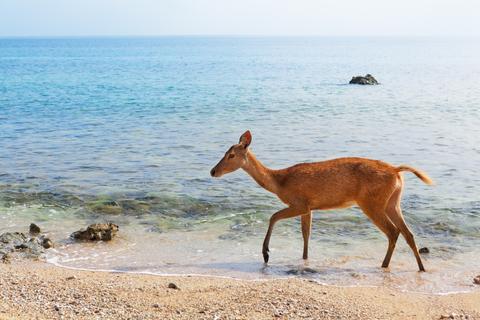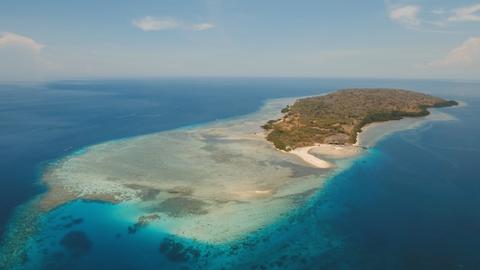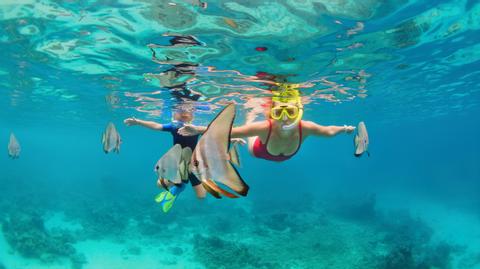 Menjangan Island is considered the best diving and snorkeling in Bali. It is popular for calm temperate waters, great visibility, and a variety of teeming reefs and dive locations for every skill level. Rare sea creatures such as pygmy seahorses live among the brightly colored corals, and encounters with larger sea creatures like whale sharks, manta rays, groupers and mola mola are common. This is the best spot for wall diving in Bali, with reef drop-offs up to 196 feet (60 m). There's an intriguing shipwreck dive known as The Anchor where a coral-encrusted Dutch vessel of disputed age holds a cargo of glass bottles and an abundance of marine life.
On land, this wildlife sanctuary offers not only the rare sight of deer herds, and a possibly rarer sight of deer bathing in the ocean, but a wide variety of birds. One side of the island is marked with secluded white sand beaches and mangroves, and the other has rocky cliffs and tantalizing ocean vistas. There are four temples to see on the island, and chief among them is Segara Giri Dharma Kencana Temple. This shrine features a towering Ganesh statue looking out over the northeastern shore.
It's worth it to take a couple days to explore the beauty of this area, in and around the island. A permit and guide are required to visit the National Park whether on land or sea. This can be arranged through most tour operators, the park office in Labuhan Lalang, and most hotels in the Pemuteran Beach area. There are accommodations available in Pemuteran Beach and Labuhan Lalang. Most Bali scuba operators offer daily trips to Menjangan Island as well, and a number of nearby scuba schools offer certifications for newbies who want to explore this underwater paradise.